Are you ready to start a magical journey that transforms your old photo albums into digital treasures? At ScanMyPhotos, we understand the power of nostalgia and the happiness that comes from reliving precious memories. Join us on this adventure and discover the joy of digitizing photos!
The Emotion-Packed Experience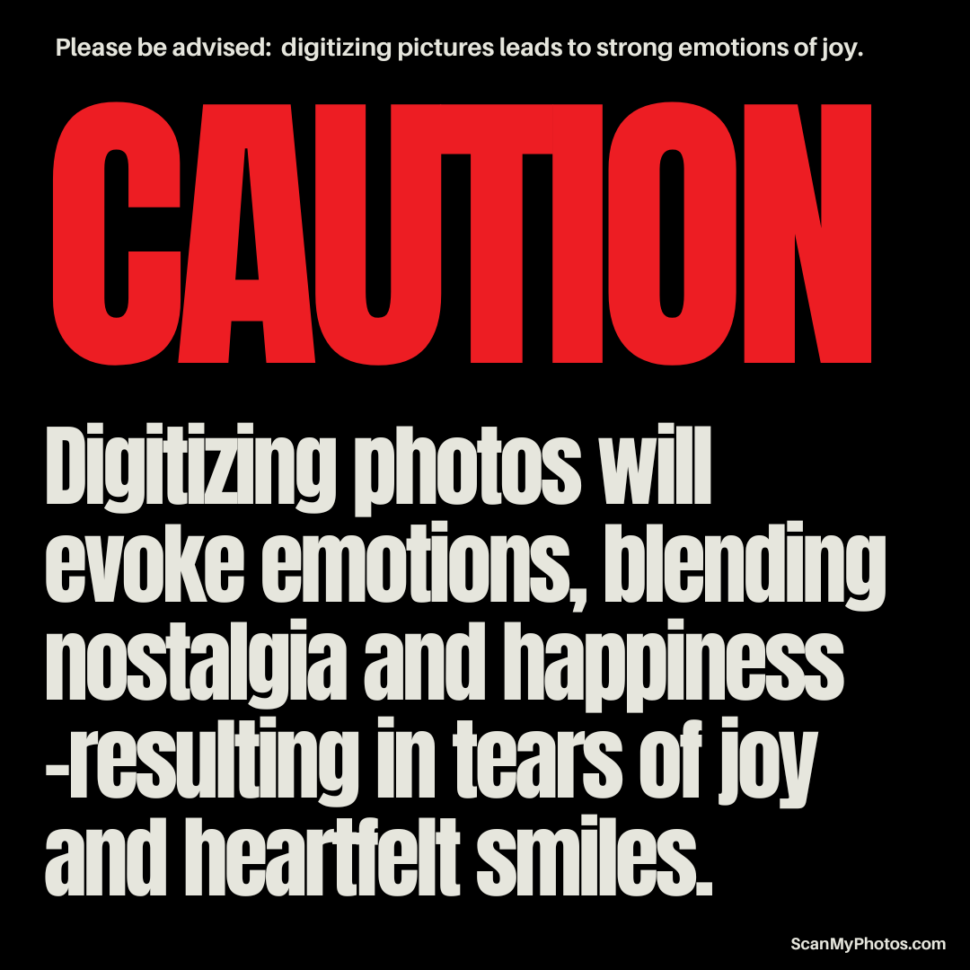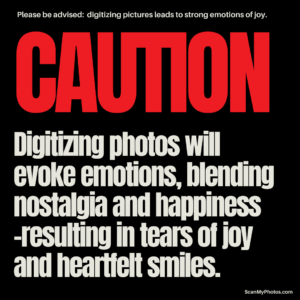 Scanning photos isn't just a mechanical process; it's an emotional ride down memory lane. As you entrust us with your cherished photo collection, anticipate tears of joy and heartfelt smiles. Our mission at ScanMyPhotos.com is to preserve the magic of your memories and make them accessible in the digital age.
Navigating the Process
Say goodbye to dusty photo albums and hello to a clutter-free digital collection. Our user-friendly process ensures a seamless transition. Every step is designed for your convenience, from gathering your photos to receiving the digitized versions.
<< Get Started! Your journey with ScanMyPhotos.com is not just a scan; it's an active, emotional experience. Explore the magic today. >>
Sparking Nostalgia
#Nostalgia is the heartbeat of our service. We understand the sentimental value each photo holds. Whether it's a family vacation or a milestone celebration, we capture the essence of your memories, preserving them for generations to come.
Why Choose ScanMyPhotos?
Our commitment to quality, speed, and emotional resonance sets us apart and we've preserved one billion pictures since way back in 1990. We believe in active preservation, unlocking the potential for ongoing joy through your digitized memories. Read this AP story to share the emotions of why to digitize your history.
Experience the ScanMyPhotos Difference
Join the ranks of our satisfied customers who have experienced the magic of our photo archival service. You'll love it! Our voice in preserving memories resonates with those seeking a heartfelt journey through their photo history and that's how we scored all this media coverage.
For more tips on preserving memories, visit ScanMyPhotos.com/blog. Explore related links to other blog posts and enhance your journey through the world of digitized memories.
Photo Digitization Services:

Explore top-tier photo digitization services at ScanMyPhotos.com, where nostalgia meets cutting-edge technology for preserving cherished photo memories.

Nostalgic Photo Scanning:

Immerse yourself in the art of nostalgic photo scanning with #Nostalgia at ScanMyPhotos.com, where every click brings your past to life.