[Read Time: 2.8 minutes]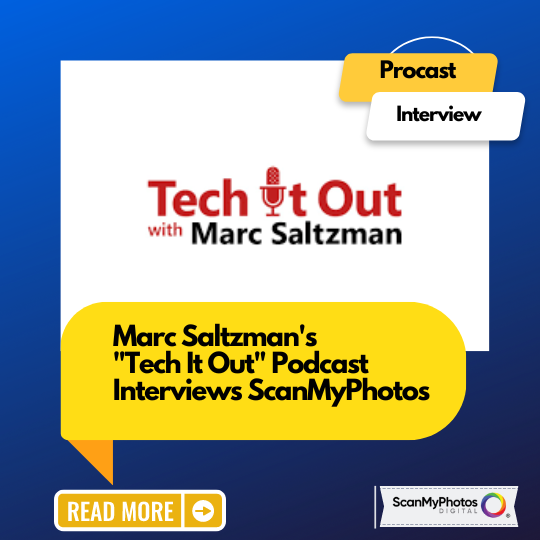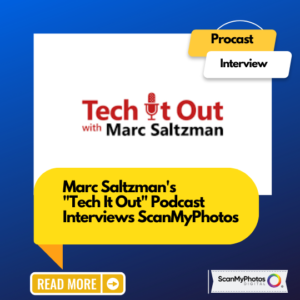 We have a special treat as ScanMyPhotos shares its passion for digitally preserving the nation's photos. "It's time to digitize your precious paper photos and irreplaceable home movies. But leave it to the experts, like Mitch Goldstone, CEO of ScanMyPhotos.com, who joins us on the show."
---
---
---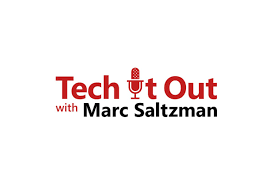 From Marc Saltzman:
📺 Don't miss out on the electrifying #TechItOut hosted by Marc Saltzman! Brace yourself for an exciting episode featuring David "DA" Alpert from Skybound Entertainment, unleashing the world of cross-platform entertainment!
🍕 And that's not all! We've got a sizzling treat with Kristian Tapaninaho, the innovative Founder/CEO of Ooni Pizza Ovens. Discover the tech-infused models that'll elevate your pizza game! 🚀🍕🔥
It's time to transform your precious paper photos and irreplaceable home movies into digital wonders. Tune in as Mitch Goldstone, the exceptional CEO of ScanMyPhotos.com, graces us with his expertise on the show. Let the masters handle your memories! 💻🔍
🙌 A heartfelt thank you to ASUS, the purveyors of incredible technology, for their unwavering support of the Tech It Out show!
💳 We also dive into VISA's groundbreaking anti-fraud efforts and spotlight Western Digital/SanDisk's game-changing external media. These titans are invaluable partners on our tech-packed journey! 🔒💾
---