Many thanks to Mark Condon (Shotkit's CEO and Founder) for hosting this primer on everything photography.
"Most new visitors to Shotkit are interested in taking a peek into other photographers' camera bags, but there's also a ton of great information and inspiration in the blog if you dig deep enough. Shotkit is about inspiring, teaching, and supporting photographers worldwide to become better at art and their business. Shotkit has been featured in multiple international newspapers and quoted on multiple industry sites, including SLR Lounge, F Stoppers, Peta Pixel, Imaging-Resource, Digital Photography School, Gulf Photo Plus, The Washington Post, PhotobizX, Sydney Morning Herald, Smashing Magazine, 500PX, CaptureMag, Sprouting Photographer, Picture Correct, Photography Talk and many more."
Among the best photo finds are their guides.
Shotkit | Inspirational Photography & Free Guides. Inspirational photography and a peek inside the camera bags of the world's best photographers. Learn, improve and grow as a photographer in 2022.
Check out the Shotkit Youtube channel for loads of pro photography tips.
---
BEST PHOTO SCANNING SERVICE IN 2022 (HOW TO DIGITIZE OLD PHOTOS)
Excerpt: Another popular photo scanning service is ScanMyPhotos, which has a great reputation for an efficient turnaround, a wide selection of services, and good final image quality. While some scanning services are known to take up to a month to deliver your digital files, ScanMyPhotos can get your images scanned and returned in just over a week, so if you need the files with relative urgency, this service is a solid choice. You'll need to ensure your photos are well organized before sending them in, as they won't accept the order if they're disorderly. Also, if you have media other than photos (e.g., movies and negatives), they won't be able to help. On the plus side, there's a good selection of prepaid scanning boxes to choose from, including the "Family Generation Collection," which allows customers to send up to 10,000 photographs at once. Prices and delivery options might be uneconomical if you only have a handful of photos to scan, but for those with extensive archives to convert, ScanMyPhotos has earned a reputation for being quick and with decent results.
---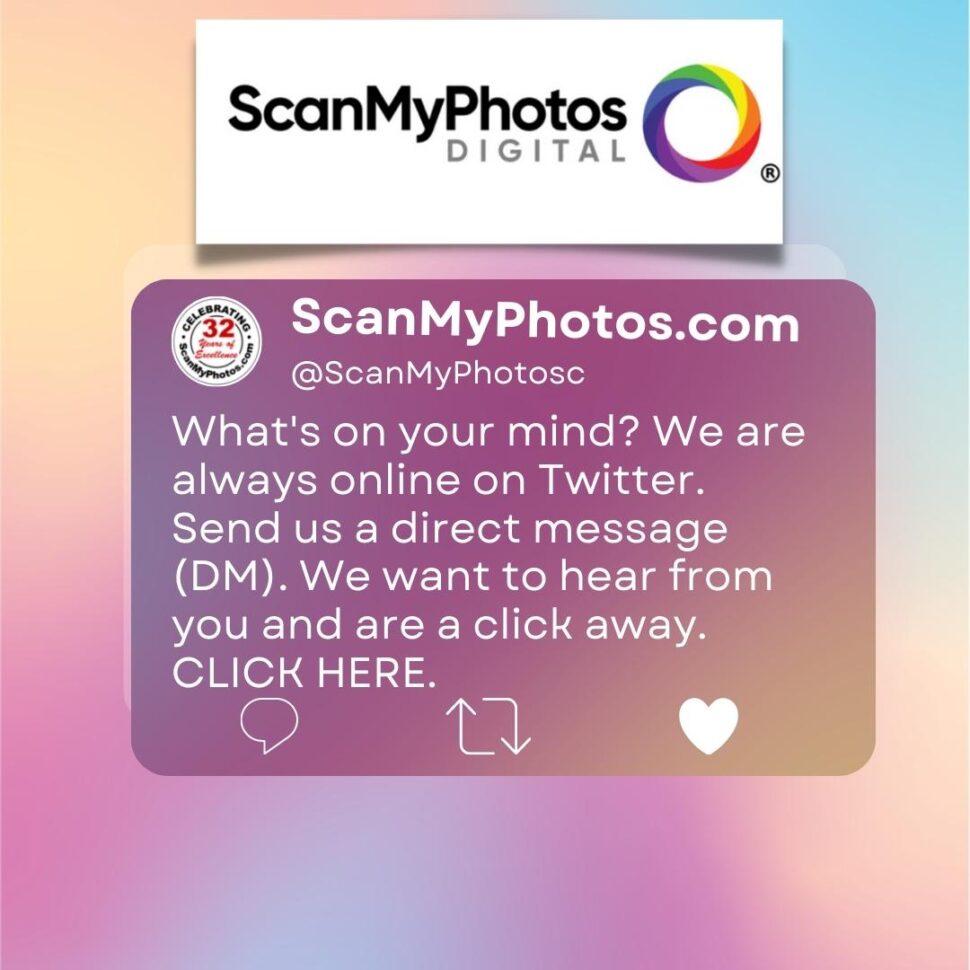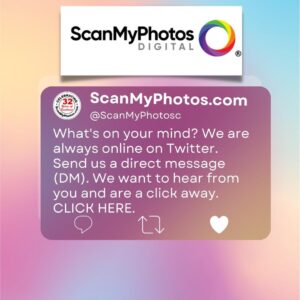 ---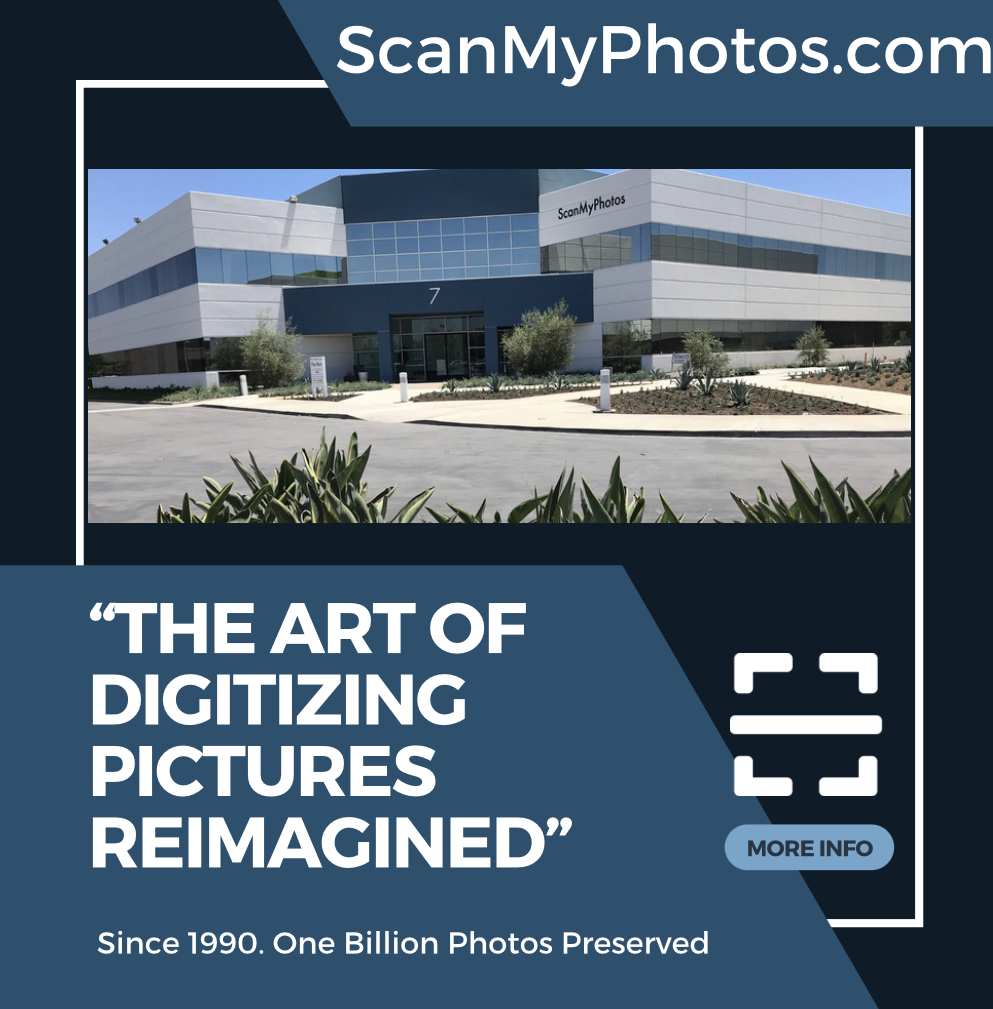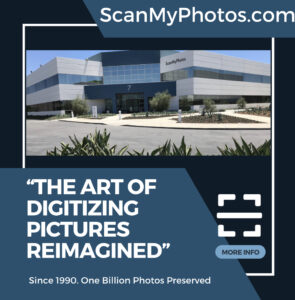 VISIT SCANMYPHOTOS AND START YOUR OWN PHOTO DIGITIZATION PRESERVATION PROJECT
FOLLOW THE SCANMYPHOTOS NEWS ON TWITTER [@ScanMyPhotosc]
Want news updates, discounts, and promo codes to save at ScanMyPhotos.com? Click here for our free "Tales From The Photos We Scan" email shares.
PHOTO SCANNING | SLIDE SCANNING | NEGATIVE SCANNING | VIDEO TO DVD |PHOTO RESTORATION | E-GIFT CERTIFICATE
Sign up for FREE tech and photography news, tips, and loads of flash sale discount goodies