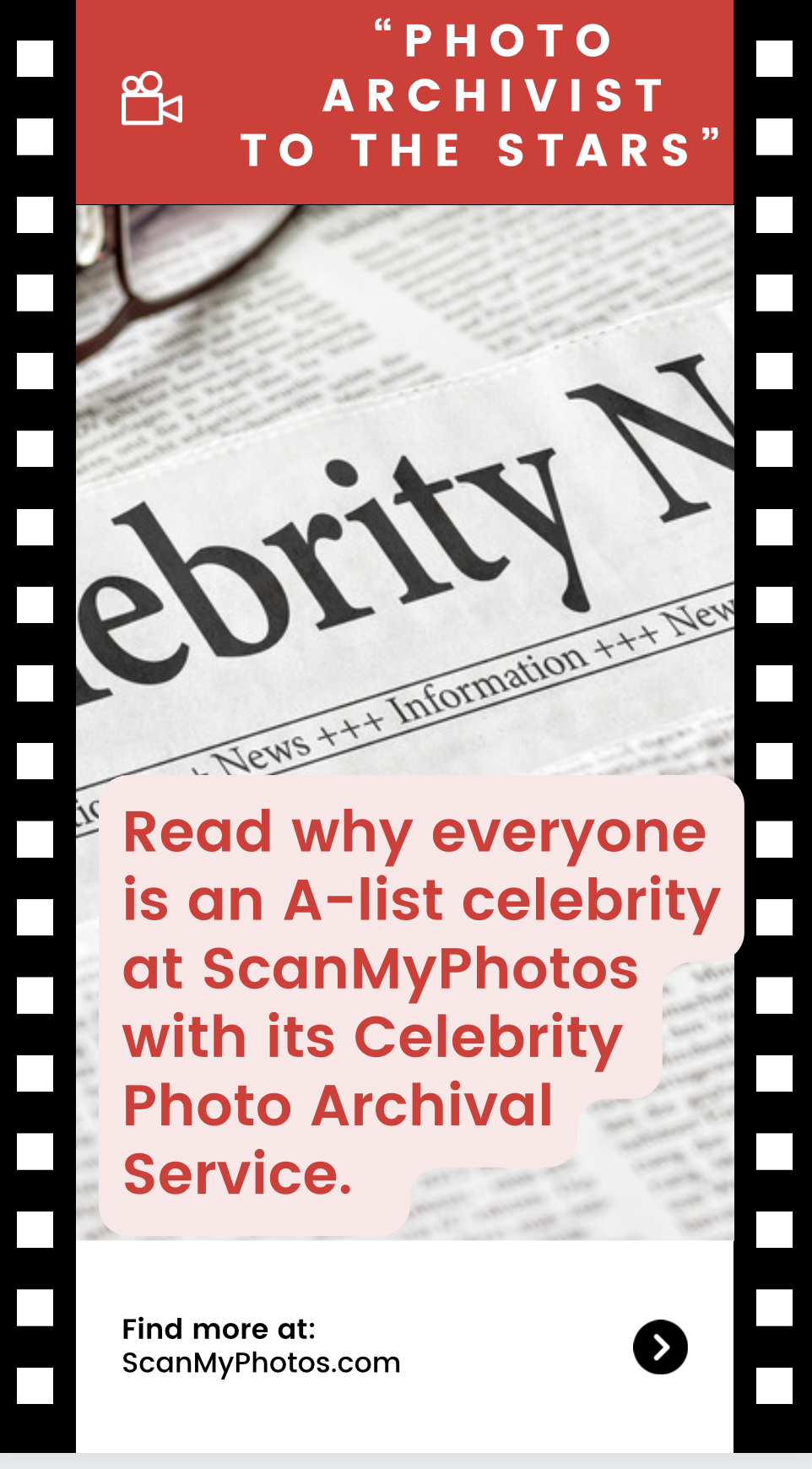 Everyone is an A-list celebrity, from regular folks to the most famous superstars at ScanMyPhotos.
What is ScanMyPhotos' Celebrity Photo Archival Services ("CPAS")?
For decades, we've been helping protect public figures' private photos. Yet, when it comes to our celebrity clients, we have afforded an advanced photo privacy procedure – an extra-special mechanism to safeguard their private pictures. Along with the general public, we work closely with talent agents, celebrities, political and business leaders, and companies to archive their history of pre-digital, analog photographs.
While our privacy policy precludes us from discussing anything or sharing details, when someone publicly shares the work we performed and directly mentions us, we share some non-private insights.
We're dedicated to photo preserving the memories of loved ones.
Here is one example. We recently helped Ed Asner's son, Matt Asner remember his father through some of his long-forgotten pictures. Mr. Asner was an American actor and former president of the Screen Actors Guild. He is best remembered for portraying Lou Grant during the 1970s and early 1980s on both The Mary Tyler Moore Show and its spin-off series Lou Grant, making him one of the few television actors to portray the same character in both a comedy and a drama. Asner is the most honored male performer in the history of the Primetime Emmy Awards, having won seven and appeared. He served in the U.S. Army, was a passionate political activist, a leading theater and movie actor, and much more.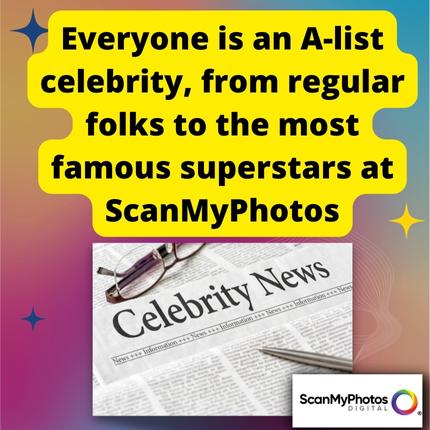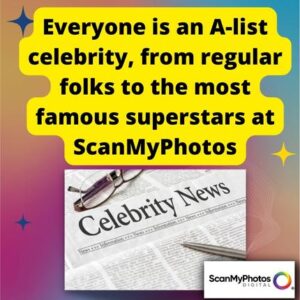 On August 29, 2021, the world lost one of the most beloved actors, Ed Asner. Thanks to the magic of photography and photo preservation, we helped his son and family revisit and share his lifetime of adventures and special moments.
We received decades of photographs, 35mm slides,35mm negatives, and medium format film to digitize for Matt's project. Express next-up scanning was provided.
The entire order was digitally uploaded to Matt, along with an overnight FedEx return of the completed project. We added high-resolution scanning, DVD data discs, custom 8GB thrum drives, Photo Soap (to enhance each image), and other add-on features to enhance the order.
Separately, we provided a custom photo index album with thumbnail images of everything in a hardcover bound keepsake book with each corresponding file number for each identification.
Uncovered a treasure trove of pictures and negatives that i will be putting up here. They range from childhood, through his early acting days in Chicago, New York, film, television and beyond. a bid thank you to @ScanmyphotosC for getting these digitized. They did a great job! pic.twitter.com/EGmP1vnRCD

— Ed Asner (@TheOnlyEdAsner) August 11, 2022
After Matt posted this tweet, the overwhelming joy people had in reminiscing and showcasing the power of photography with never before seen pictures included mentions like these:
Jennifer Clauson (@JenniferLVC): Pictures have always made me smile in hard times. I'll enjoy seeing your memories.
Lila Levy (@LevyLila): Just gorgeous. So handsome. Thank you for sharing.
Timeless Droid (@astrodroids): Looking forward to seeing them. He was a great guy.
@MARELLEIGH: Wonderful to see these new photos…thank you for sharing. Your dad has always been one of my favorite people. I happened upon this book at the library. It's a treasure!
---
Pam (@OCRose): Thank you. I've been binging MTM and just loved his character. Also loved how he took it from a comedy to a drama.
cj (@choctawgirl73): I am sooo excited to see what you share with us! SO very happy you have these precious memories!
---
Hank Pabst (@HAPDADIII): Thank you for sharing your memories of your dad with us. He will never be far away because he will Always be wrapped around your Heart
Noel Vinson (@dissenterstage): This is amazing! I have been fuelling up on the inspiration he continues to provide #legend
---
---
This is a lesson for everyone seeking to remember their loved ones. Photo preservation is an important aspect of life. Let us help you preserve your memories.
#ThisIsWhoWeAre
#CelebrityPhotos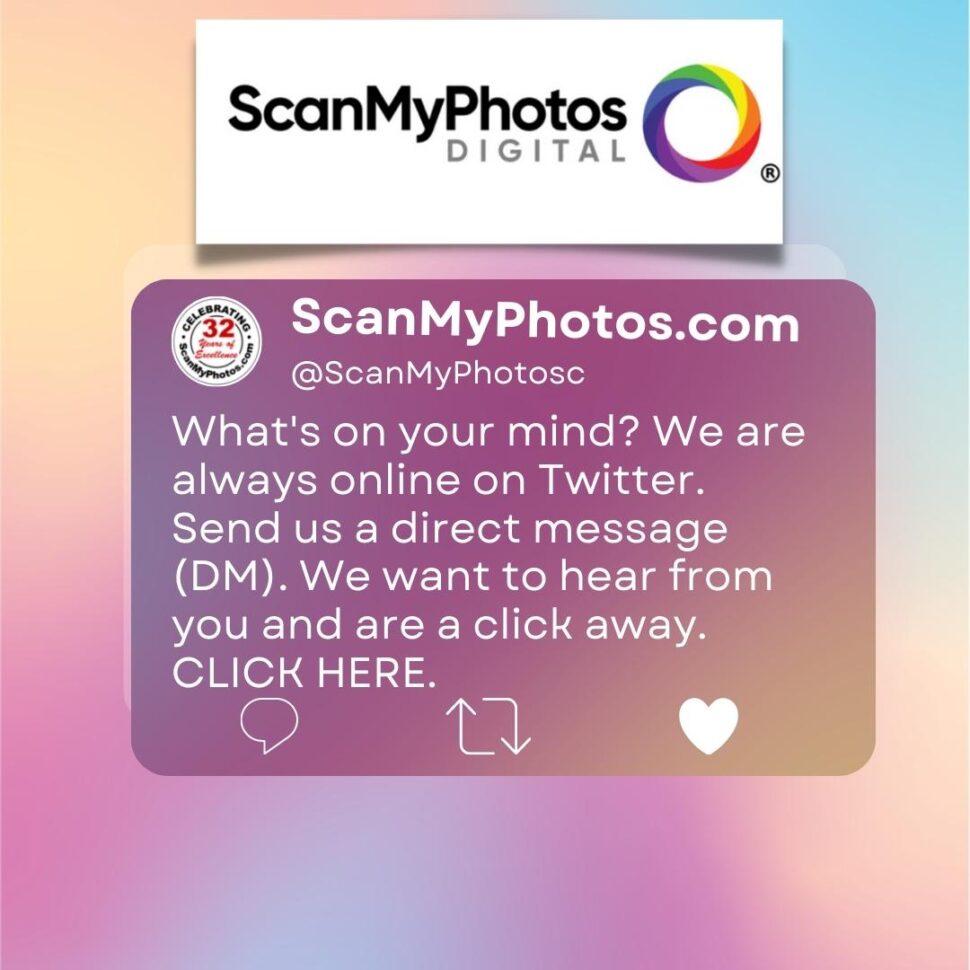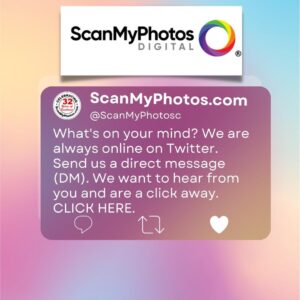 ---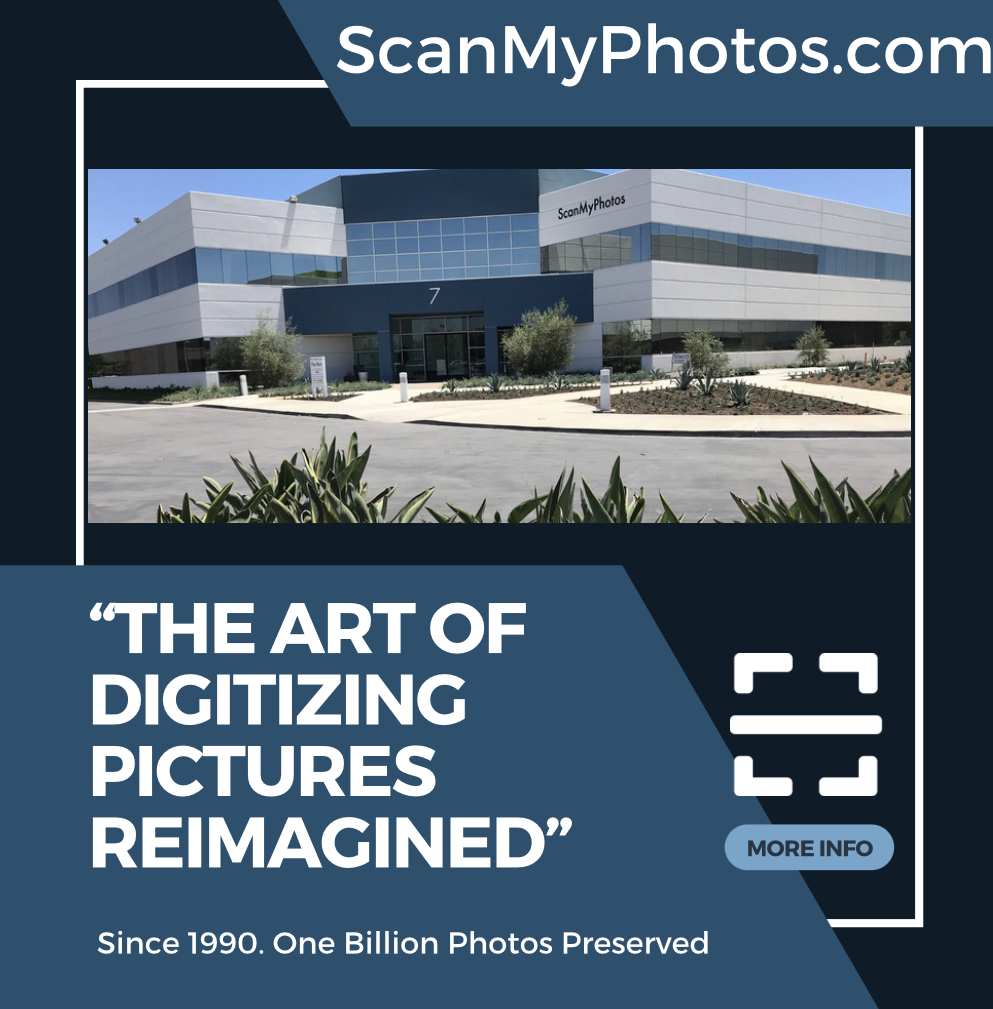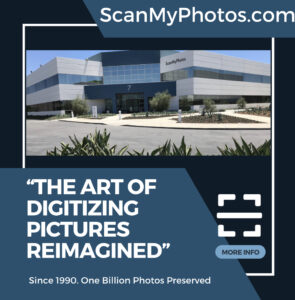 VISIT SCANMYPHOTOS AND START YOUR OWN PHOTO DIGITIZATION PRESERVATION PROJECT
FOLLOW THE SCANMYPHOTOS NEWS ON TWITTER [@ScanMyPhotosc]
Want news updates, discounts, and promo codes to save at ScanMyPhotos.com? Click here for our free "Tales From The Photos We Scan" email shares.
PHOTO SCANNING | SLIDE SCANNING | NEGATIVE SCANNING | VIDEO TO DVD |PHOTO RESTORATION | E-GIFT CERTIFICATE
Sign up for FREE tech and photography news, tips, and loads of flash sale discount goodies