Hello Photo Archivists,
Is Your City On The List?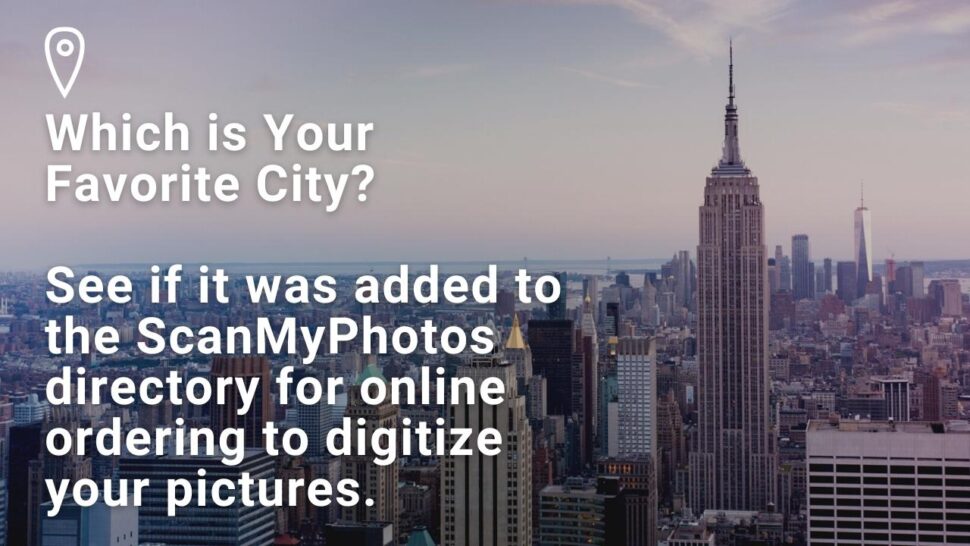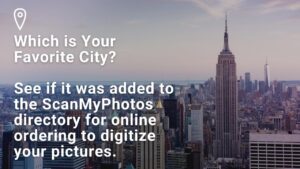 We've added our top 50 favorite cities for online ordering to digitize your pictures. Get ready to see your photos in a whole new light with our customized online photo scanning from ScanMyPhotos.com.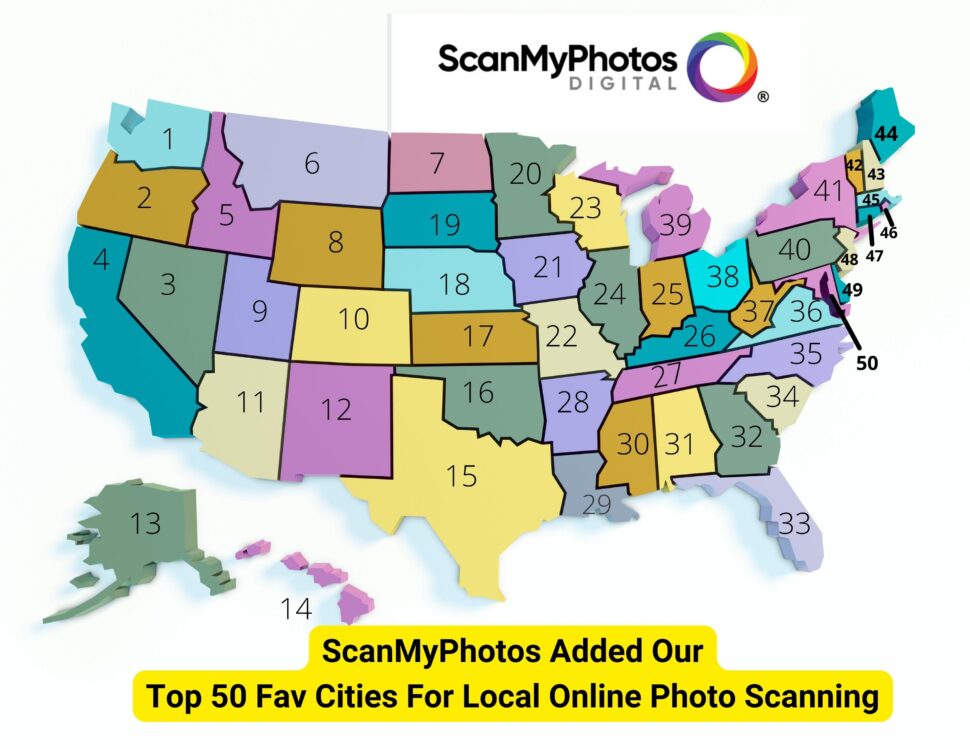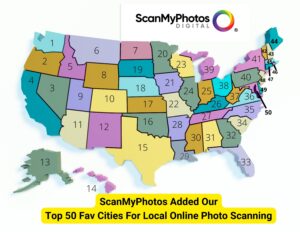 Want to digitize your photos? We've got you covered in these cities. If your location isn't on board, let us know to add it.
To help make digital copies of your photos, 35mm slides, home movie film, film negatives, and VHS tapes conversion to digital format, ScanMyPhotos added our top favorite cities with specialized services — and a 10% discount toward your next digitization project.
We have been around since 1990 and preserved one billion photos for our customers nationwide. Our team of professional photo archivists is committed to providing unparalleled customer service from start to finish. That is why we scored so many national media raves and customer recommendations.
With our stylish and straightforward-to-navigate new website and affordable pricing, digitizing your photos is easier than ever.
The Local U.S. City Directory For Online Photo Scanning Services
When it's time to get everything digitized, ScanMyPhotos is here for you. We offer superb services, speedy-fast turnaround times, and loads of add-on extras to enhance your order. Click on this menu of cities that is closest to you for online ordering, and for more details, plus your 10% discount promo code.
You are our top priority!
---
CLICK TO TOUR THE ALL-NEW SCANMYPHOTOS
---
---
Never miss a news update or our exclusive super deals at the ScanMyPhoto Journal. The longest-running site for everything photography, digitizing, and money-saving promotions. Click to subscribe. It's free
---
Related topics: photo scanning
photoscan
image scanner
best photo scanner
picture scanner
scan image
photo scanning service
scan picture
convert slides to digital
photo negative scanner
digital copies of pictures