Welcome, ScanMyPhotos designed this 50% discount for bulk photo scanning with you in mind. These are unimaginable times and we all must help each other.
50% off on $175+ orders for photo scanning with free delivery.* Use promo code: "50OffScan" at checkout.
[UPDATE] Fortune, The Mercury News, AND Forbes Magazine are raving on ScanMyPhotos. The Associated Press mentioned our photo scanning service as a project to keep you busy while at home. For loads of other news and review profiles, click here. Next Avenue published another article mentioning.
50% Off On $175+, Plus FREE Shipping* Today. ORDER HERE.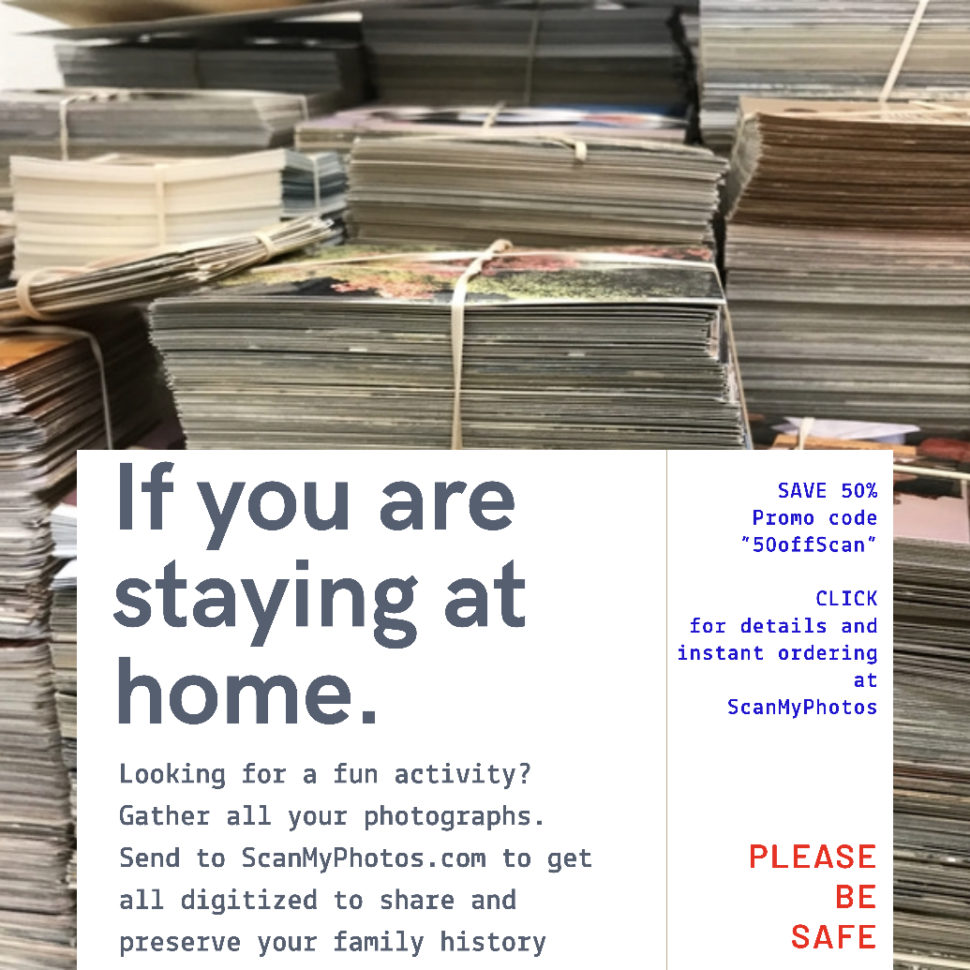 CLICK HERE to save 50% on $175+ on our most popular fill-the-box photo scanning service (excluding any other scanning services, including the "Family Generation Collection," eGift Certificates, and "VIP Photo Scanning Package").
It cannot be applied to prior orders. Applicable sales tax applies. 50% off includes most add-on extras and free S/H*.
Orders include digitizing. Your digital media is automatically returned for an added fee via instant uploading to your email address. You can also choose from all three digital media formats–from INSTANT UPLOADING (stored from five days – one year), DVD DATA DISCS, and 8GB CUSTOM THUMB DRIVES. The recommended default is our popular two-month instant upload archival service. Quantity discounts apply, and you can select all three formats.
*If you want your photos returned, add $39.95 per box or $32.95 to have them disposed of.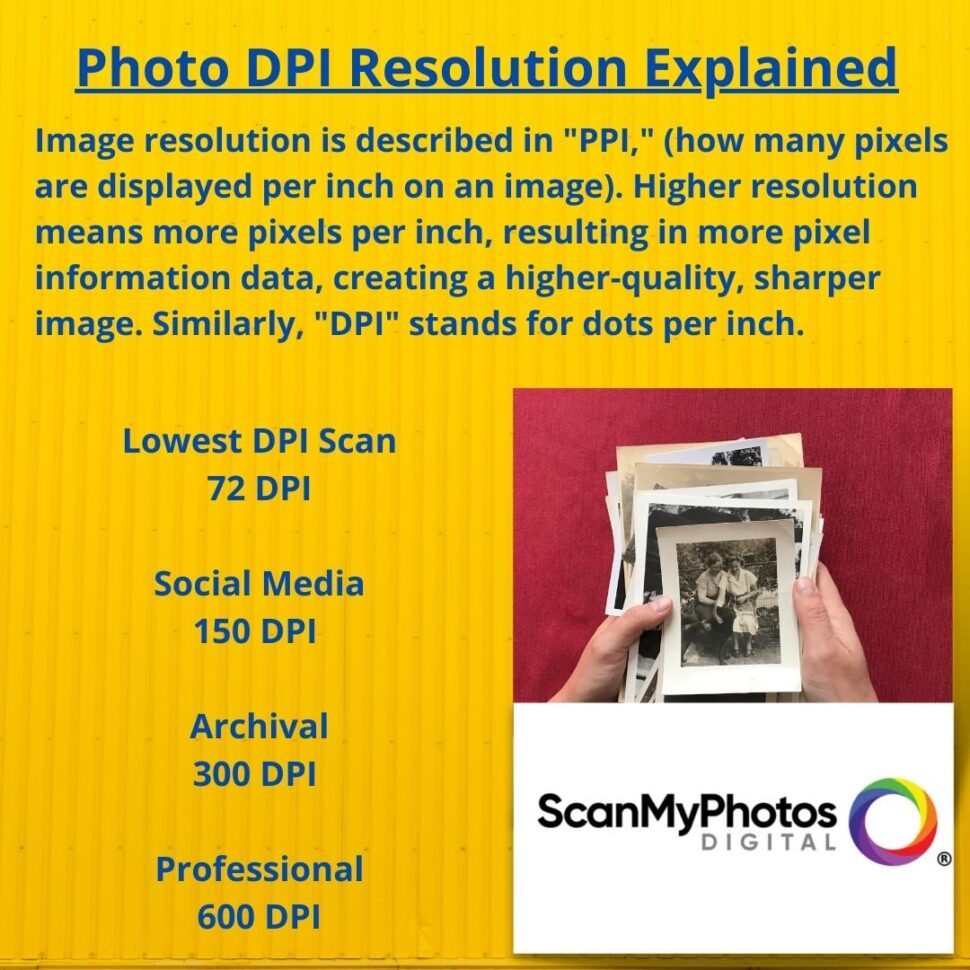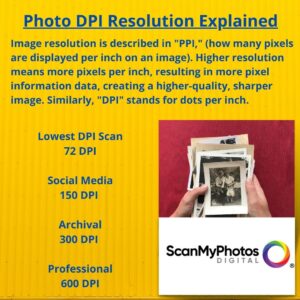 Discount not valid towards applicable sales tax. Limit 8 boxes. How to prepare your photos. Ends soon. Full details are posted on the order page. USE PROMO CODE: "50OffScan" at checkout.
Order now. No rush. You have nine months [extended from 6 months] to return your pictures for scanning. Click for how to prepare your photos for scanning.
How to prepare your photos for scanning: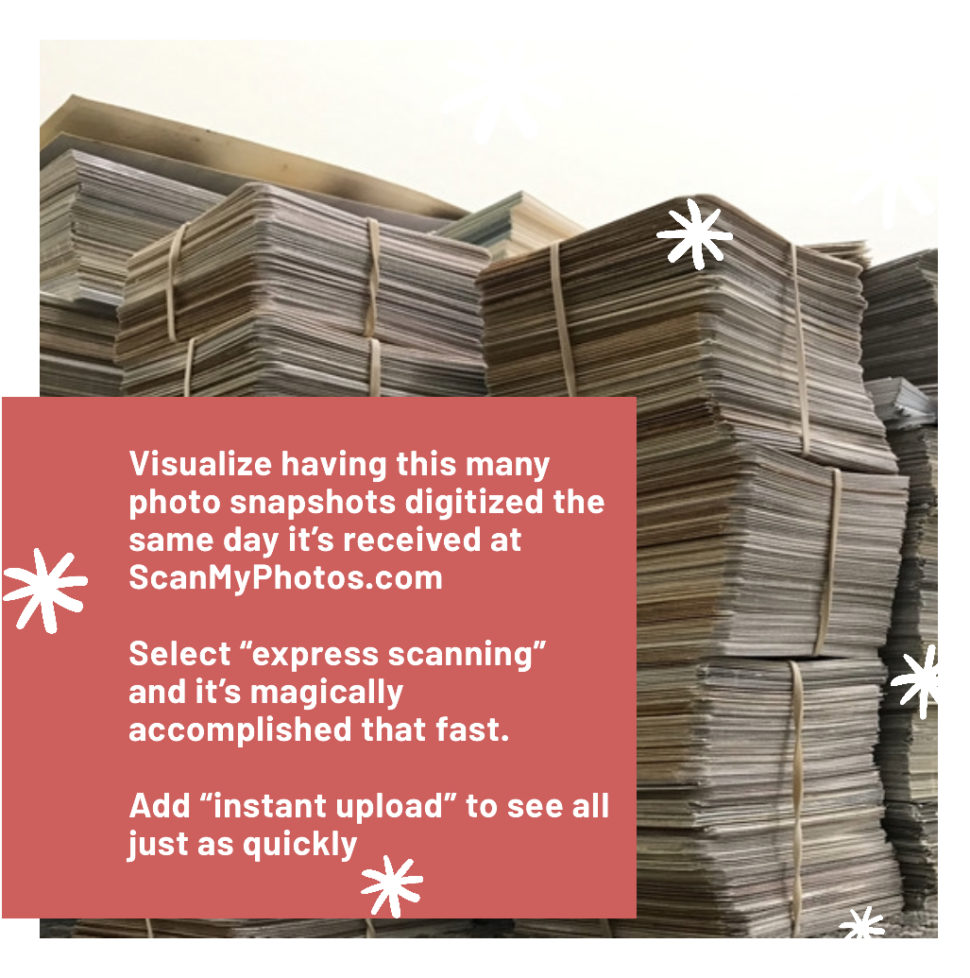 Save 50% and get all your pictures digitized. Includes free S/H, save 50% on all add-on's from 72 standard resolution – 600 dpi professional scanning, instant uploading, extra 8 GB custom flash drives, scan in order, concierge services, photo index albums, same-day scanning, and more…
---
Memories in a shoebox: Digitizing old photos unlocks a flood of mixed emotions — CNET
We recommend selecting from this menu of other popular add-ons and you also save 50%: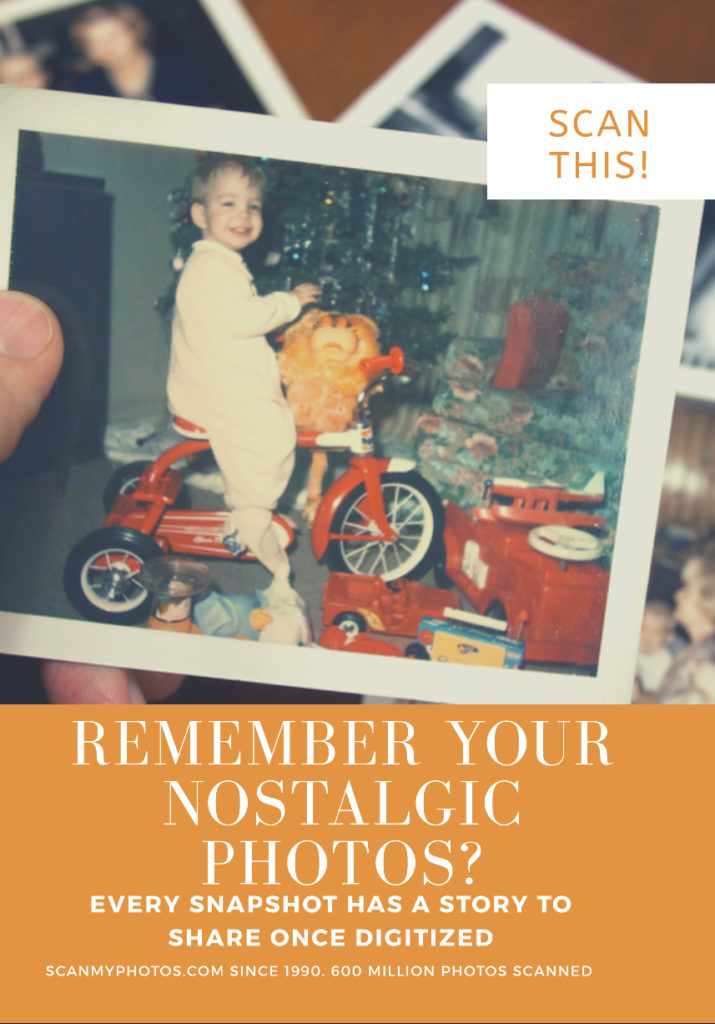 ---
BONUS: Sign up here for instant discounts and news updates from ScanMyPhotos.com