What Was New at CES 2020?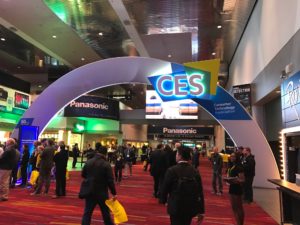 Each January, the global tech community makes its annual pilgrimage to CES in Las Vegas.
This year boasts many new breakthrough innovations. Products you didn't know you needed, but soon won't be able to live without.
Follow along as we share the best of CES 2020.
From CES: "At CES 2020, companies built their brands, launched products and formed partnerships. Exhibitors large and small showed how CES transcends the traditional tech industry. CES showed that technology is changing our lives for the better."
Samsung Keynote
Samsung's CES 2020 keynote presented the company's vision for revolutionizing the consumer lifestyle, impacting the way people work, play and connect with each other.
Quibi Keynote. Quibi CEO Meg Whitman and Founder Jeffrey Katzenberg will showcase how Quibi is uniquely bringing together Hollywood and Silicon Valley.
C Space Storyteller: Edelman. Do consumers today trust brands to do what is right with their products, their customers and their societal impact? Join a discussion with leading marketers about how brands can earn trust with an increasingly skeptical consumer base.
---
---