Use promo code: "50OffScan" at checkout. Today's deal: Flash Sale: SAVE 50%* TO SCAN YOUR PHOTOS.


50% Off + FREE Shipping Today. ORDER HERE.
CLICK HERE to save 50% on our most popular fill-the-box photo scanning service (excluding any other scanning services, including the "Family Generation Collection" and "VIP Photo Scanning Package"), cannot be applied to prior orders, applicable sales tax applies. 50% off includes most add-on extras and free S/H*.
*YOUR DIGITAL MEDIA IS INCLUDED. IF YOU ALSO WANT YOUR PHOTOS RETURNED PAY $19.95 EXTRA AND SELECT TO HAVE YOUR PICTURES RETURNED. Discount not valid towards applicable sales tax. Limit 8 boxes. How to prepare your photos. Ends soon. Your returned digital DVD is included, add $19.95 to have your pictures returned. Full details are posted on the order page. USE PROMO CODE: "50OffScan" at checkout.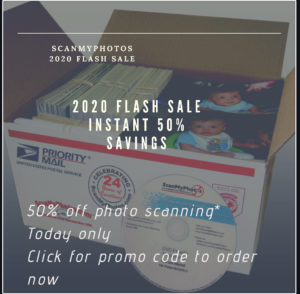 Order now. No rush. You have 9 months [EXTENDED, was 6 months] to return your pictures for scanning. Click for how to prepare your photos for scanning.
Never miss a deal or news on photography. Subscribe to the ScanMyPhoto Journal today. It's free.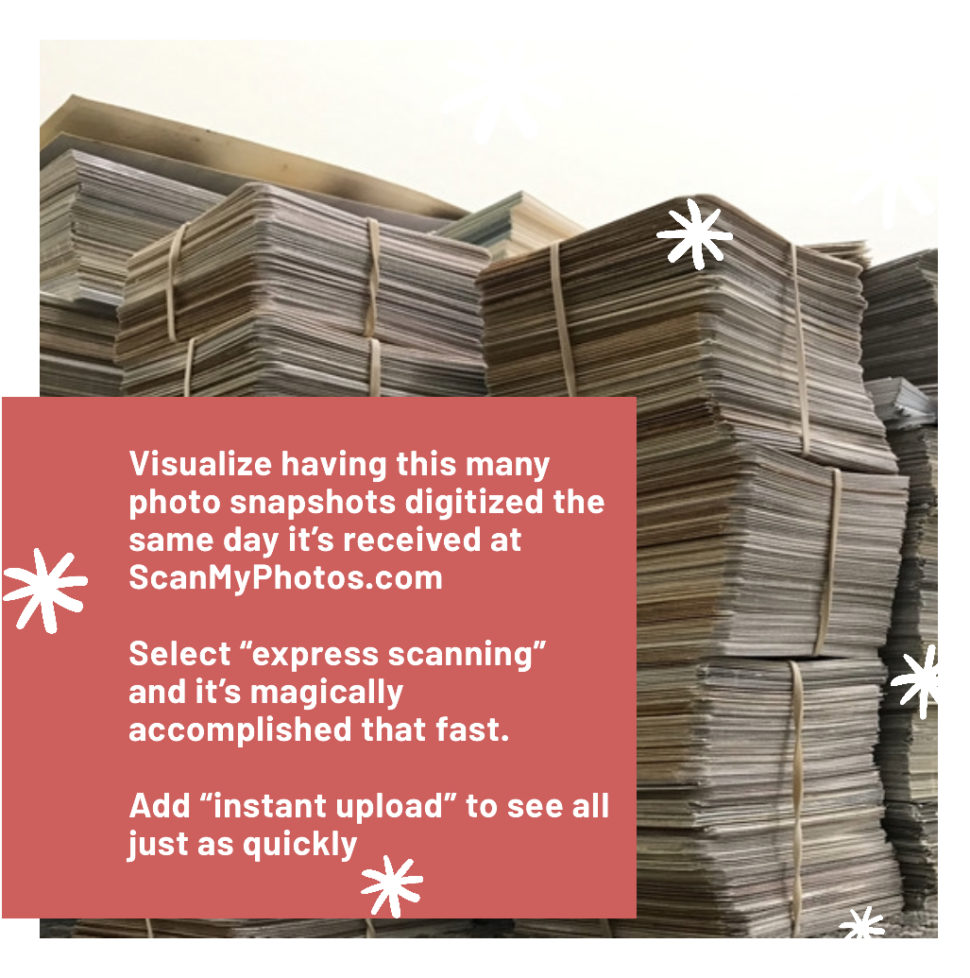 Save 50% and get all your pictures digitized. Includes free S/H, save 50% on all add-on's from 72 standard resolution – 600 dpi professional scanning, instant uploading, extra 8 GB custom flash drives, scan in order, concierge services, photo index albums, same-day scanning and more…
---
We recommend selecting from this menu of other popular add-ons and you also save 50%: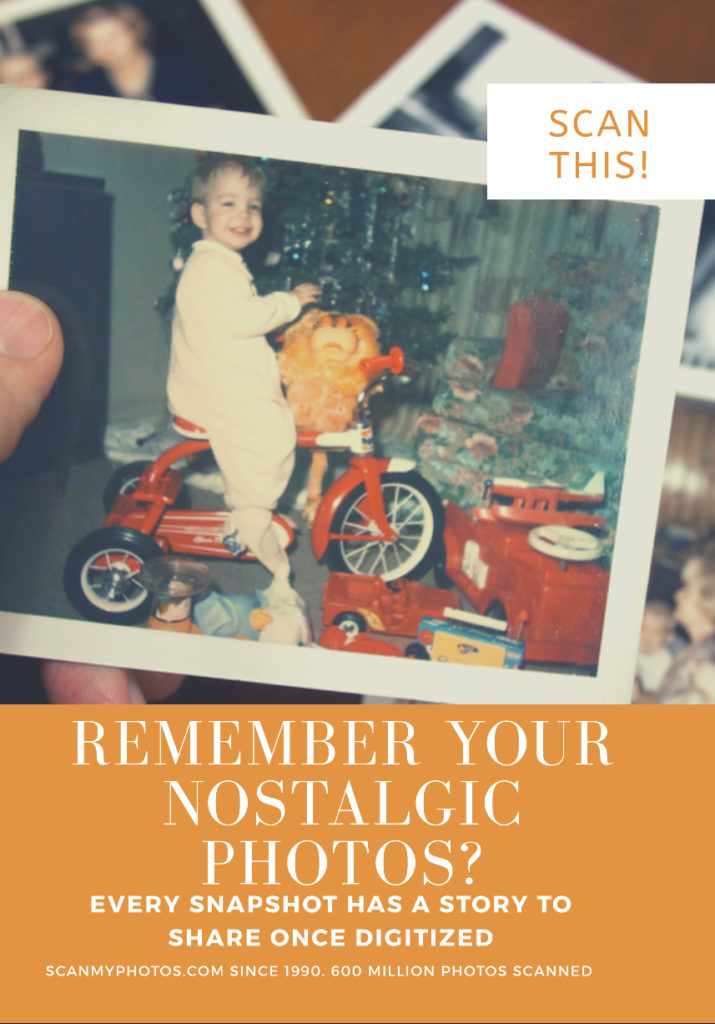 ---
BONUS: Sign up here for instant discounts and news updates from ScanMyPhotos.com