What to do if the glass frame is stock to your pictures?
If you've ever put a photo in a frame, then you understand how that can leave you in a sticky situation. Over time, moisture from the air can creep in between the frame and the picture, fusing the chemicals and ink of the photo to the glass in the frame. This often results in ripped or damaged photos when the picture is attempted to be removed.
We've seen it happen dozens of times and have helped customers restore their badly damaged photos. However, this entire scenario can easily be prevented with a little foresight.
[Update 2-24-20] From Anne Wilbur at Family Tree Magazine: "3 Tips for Saving Photos Stuck to Glass."
Scan the photo
Hire a photographic conservator
Follow best archival practices with the newly-restored photo


---
---
So, before you start that big framing project consider a few of our tips to help you keep photos from sticking to glass: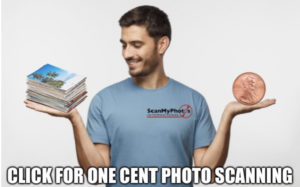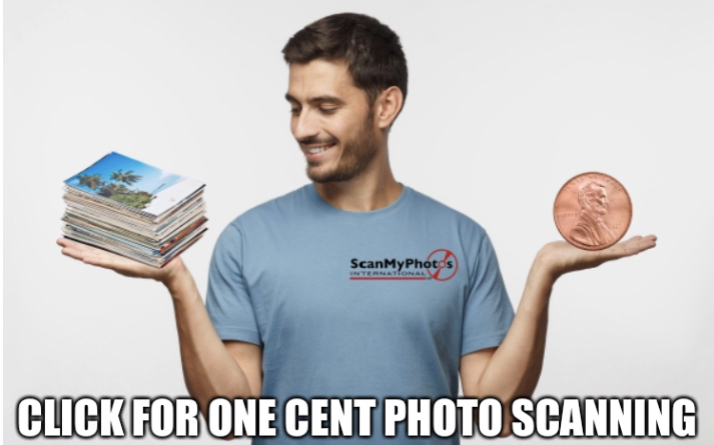 Make use of distance
One of our favorite things to do is to visit a craft store to look at photo framing options. A local Michael's, Jo-Ann Fabric, or Aaron Brothers will provide you with lots of great ideas on how you can add some space between your photo and the glass of the frame. Whatever you end up using—whether it's a heavy matte or a recessed box—make sure the materials are acid-free and will not damage the photos.
---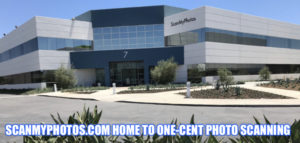 Before reading this report. An update. ScanMyPhotos.com professionally digitizes all your photos this fast.
While we have scanned six hundred million images, it is news stories like these that made us so popular, but no order is more precious or important than yours. We are here to help. For loads of photo tips, news updates, and crazy-discounted deals, sign up to receive free updates.
---
Use archival quality plastic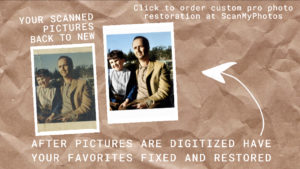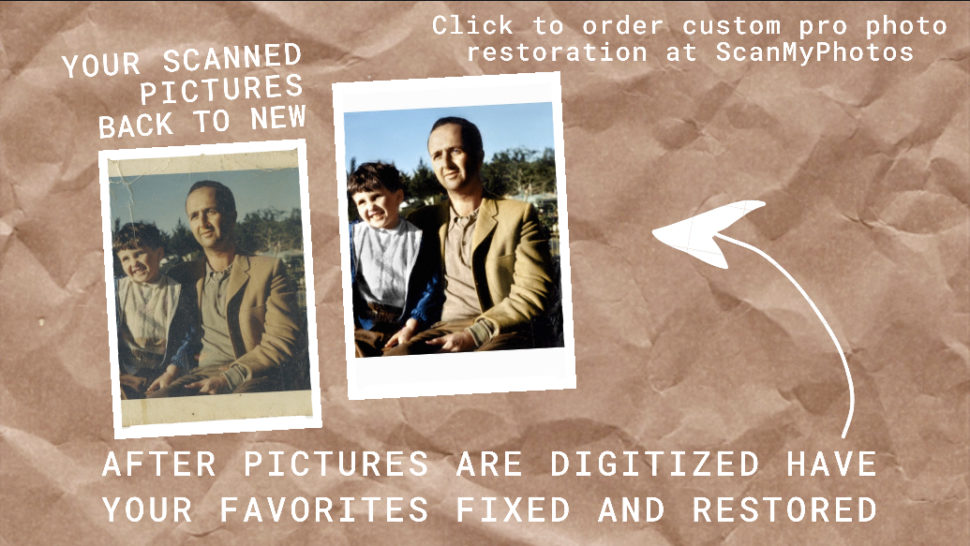 If you don't like the idea of putting some distance between the photo and the glass, then you could wrap your photo in archival-quality clear plastic before setting it in the frame. Not only will this method keep your photos from sticking to the glass, but it will also preserve the picture itself. Where to find archival-quality products, this website is a great place to start.
No matter what your plans are for your print photos, it is vital to have backups of the originals. You can't predict what type of damage could be done when a print photo is exposed to the elements so having a backup will ensure your photo isn't lost forever. Of course, we always recommend scanning all print photos and creating several digital copies—you can never have too many backups!
Have a photo that's stuck to glass? Try these tricks to get it out.