Welcome to ScanMyPhotos and our most innovative price reduction ever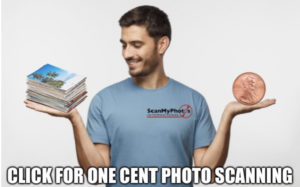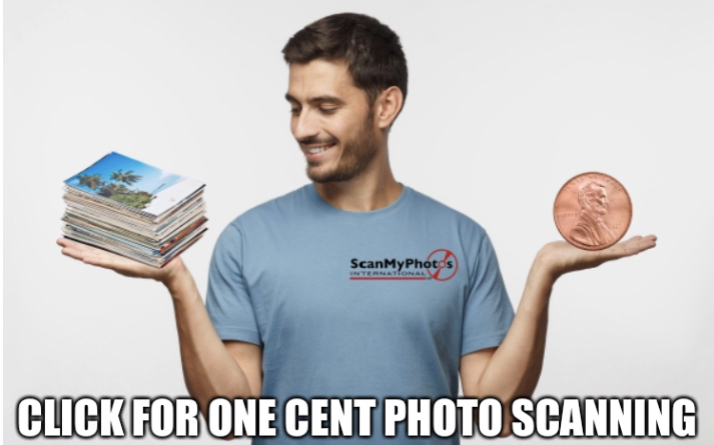 No promo code is needed to access and instantly order pay-per-scanning for as low as one-cent each for 72 dpi, 150 (social media scanning), $0.04; 300 dpi (archival), $0.08; and $0.16 for 600 dpi (professional resolution scanning.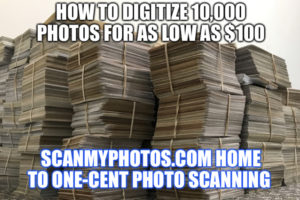 Just before you begin your journey to revisit all your precious pre-digital photos.
Prior to ordering any "Pay Per Scan" order please review and follow these below terms and instructions for preparing your pictures. We have live support, Twitter private direct messaging, email and call center phone support for you. Click for contact information.
PLEASE CLICK HERE FOR A LIST OF ALL THE POPULAR ADD-ON FEATURES SERVICES TO ORDER FOR ENHANCING YOUR ORDER
INSTRUCTIONS AND ORDERING DETAILS
---
$40 order minimum is charged when ordering and credited towards your order total, but not applied towards return S/H charges. Non-refundable and no refund for unused balance or retroactive discounts after your order is placed.
DO NOT SEND ANY PICTURES THAT ARE BENT, CREASED, FOLDED, HAVE NOTES ON IT, IN ENVELOPES, ALBUMS, SCRAPBOOKS, OR DO NOT COMPLY WITH THESE PREPARATION GUIDELINES. IT WILL NOT BE PROCESSED AND YOU WILL BE CHARGED TO MAIL IT BACK IF YOU WANT PICTURES SCANNED IN ORDER, INCLUDE INDEX CARDS, YOU MUST SELECT THE "SCAN IN ORDER" FEATURED ADD-ON
Recommended: Order add-on extra services to enhance your order
Cannot be applied towards ANY prior orders
Scan In Order: If you watch this "how to prepare photos video" you see we recommend index cards to identify and separate each batch of pictures by category. This requires you to add "scan in order." If you use ANY index cards, dividers or want pictures NOT to be randomly digitized, you must choose the "scanning in order" upgrade. Otherwise, your pictures (even if there are index cards included) are randomly scanned and not in any order.
IF YOU INCLUDE ANY INDEX CARDS, YOU MUST ADD "SCAN IN ORDER."
Mail order only. Absolutely NO walk-in order will be honored
Pictures for this service must be received at ScanMyPhotos within 30 days. For our "Pay Per Scan" service, your shipment must be postmarked within 30 days of the purchase date. If you need additional time to send your photos in, you can purchase a 2-month extension for $24.95
Standard turnaround is 2-4 weeks, but instant same-day express scanning is available (see featured add-on services and rates)
WATCH THIS VIDEO FOR EASY TIPS TO PREPARING YOUR PHOTOS. IF YOU ADD INDEX CARDS YOU MUST SELECT "SCAN IN ORDER"

Voided at any time without obligation and restrictions may apply
It does not include applicable sales tax or return S/H.
You are responsible for paying to mail the photos to us and paying for return S/H. All photos are returned with your order.
We do not send you a box, you mail your photos in your box.
Not valid towards ANY other services, coupons, vouchers, promo codes or other discounts
Maximum photos scanned per customer/order/address is 10,000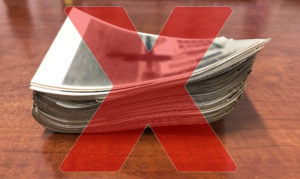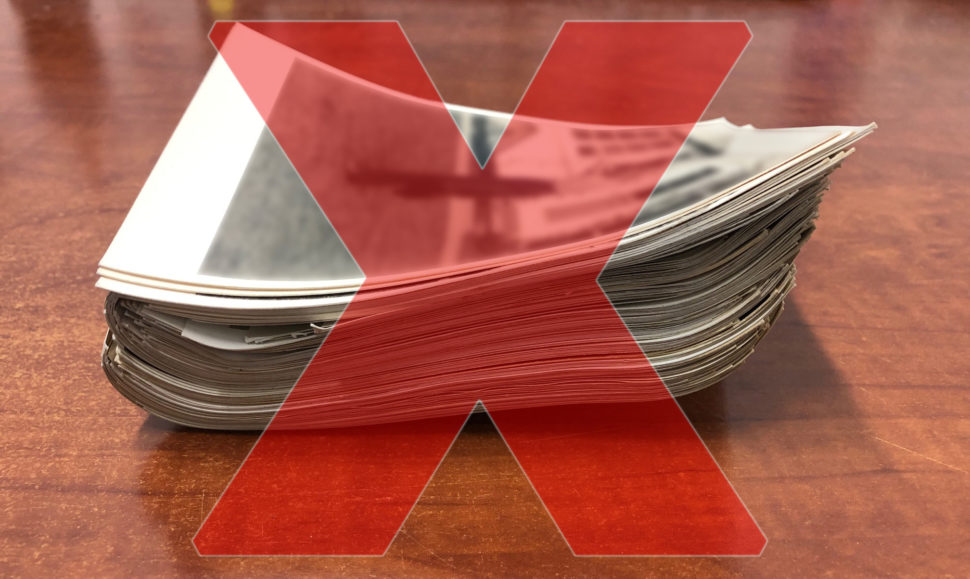 No curled sticky or bent photos, please.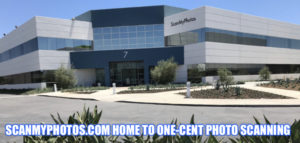 ScanMyPhotos.com | 7 Corporate Park | Irvine, CA 92606
News update: PDN, Photo District News: ScanMyPhotos Lowers Prices For Digitizing Pictures To One Cent
ScanMyPhotos Scores With Penny-Photo-Scanning — Photo News at Dead Pixel Society
Consumer Alert: ScanMyPhotos.com Reveals Why You Are Wasting Money Scanning Pictures — USA TODAY (press release)
ScanMyPhotos.com introduces new pricing: one cent photo digitization — Jefferson Graham, USA TODAY, "Talking Tech" podcast (over 25 million downloads)