Why the most distrusted name in social media running a "currency" will be a regulatory nightmare… and worse. Now Mastercard, Visa, AND Paypal are out!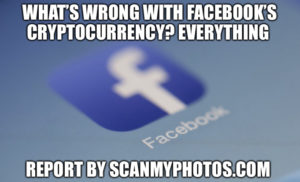 As a top expert on the payment card networks (sued and settled with them in the largest antitrust case in U.S. history) and on Facebook, this report by ScanMYPhotos explains why the 'trust factor' may halt Facebook from ever launching Libra Cryptocurrency.
While ScanMyPhotos has digitized 600 million pictures, we were among the first national brands to urge its customers not to upload any of their scanned photos to the photo-sharing platform. This was a tough decision as they indirectly built the demand for our business, as we are content providers. Most of the pictures we have digitized are uploaded by their users.
Facebook Didn't Fix It's Data Breaches, So We Are
Why Not Upload Pictures to Facebook
The new Libra Coin is heading towards the same disaster as Facebook's past odious reputation for privacy breaches and chaos on its social media and photo-sharing platform.
---
June 25, 2019, NYT excerpt from journalists Nathaniel Popper who covers finance and technology for The New York Times:
"One of the biggest selling points of Facebook's ambitious plans for its new cryptocurrency, Libra, was that the social media company had 27 partners, including prominent outfits like Visa, Mastercard, and Uber, helping out on the project."
"But some of those partners are approaching Libra warily. They signed nonbinding agreements to join the effort partly because they knew they weren't obliged to use or promote the digital token and could easily back out if they didn't like where it was going, said executives at seven of those companies, who spoke on the condition of anonymity because of the sensitivity of the negotiations."
One of the biggest selling points of Facebook's cryptocurrency project, Libra, was the 27 partners they brought on board. Behind the scenes, though, a number of those partners are approaching the project warily and haven't committed to much yet. https://t.co/bX22Fjkhbe

— Nathaniel Popper (@nathanielpopper) June 25, 2019
https://twitter.com/ScanMyPhotos/status/1143683399757881344
---
1) Facebook wants this to happen to get more data to be used for ad targeting
2) Even because Facebook won't be directly running the wallet app, there will be intense volatility as it is not regulated by currencies and even the U.S. will not permit it to operate in the states
---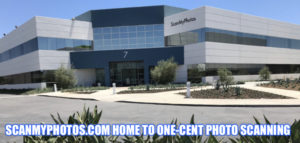 An update. ScanMyPhotos.com professionally digitizes all your photos this fast.
While we have scanned six hundred million images, it is news stories like these that made us so popular, but no order is more precious or important than yours. We are here to help. For loads of photo tips, news updates, and crazy-discounted deals, sign up to receive free updates.
---
3) The volatility and lack of trust are why the cryptocurrency is under such fire by government's worldwide — with Facebook's reputation it can only get worse. Think of an alcoholic running a liqueur store.
Excerpt by Paul Vigna at The Wall Street Journal:
Lawmakers Push for New Bitcoin Rules. Some legislators see a competitive advantage in fostering cryptocurrencies, the blockchain sector. Read More.
Key points why Facebook's digital currency must never happen:
If Facebook did with photos what they are planning to do with cryptocurrency, WATCH OUT!;
While Facebook won't directly;
run its wallet app, the cryptocurrency is without oversight and regulatory compliance that stabilizes regular currencies like the U.S. dollar;
This is like a casino, where chips replace money, but real currency needs to be converted into "Facebook money" which their subordinates manage;
The burden for LibraCoin is keeping it safe, and nobody has a worse record of keeping data safe than Facebook;
The Libra Blockchain is prone to hacking on a level that eclipses every past Facebook breach;
Congress has not reviewed the plan and there are no regulations as there are with currencies;
It is the wild-wild west where anything can go wrong;
While central banks create a market and stability for currencies, cryptocurrencies have a history of alarming price swings;
Just like with the credit card associations (MasterCard and Visa) the Libra Association will face even bigger trust issues, it can use the data collected in any way it desires;
Just as Facebook is a threat to protecting its user's privacy, its proposed Libra Coin is a clear and present threat to the global financial system;
While Libra's value is tied to government-issued currency, the fact that it will not operate in the U.S. speaks volumes about its viability.
---