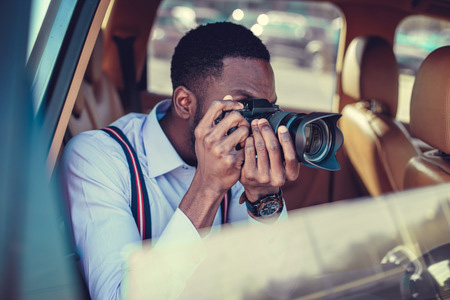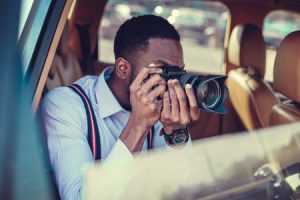 Mastery is only achieved through active learning. The ability to learn, practice, and keep an open mind is key to becoming a master at any skill—especially, photography.
If you're looking to enhance your photography skills for the next photoshoot with the family, we've got a few more tips for you to learn. Check out these pro photography tips to help you every time you go to take a pic:
Elena Blair – @elenasblair
Who is she? Elena's lifestyle photographs possess a truly magical feel. She captures the real-life moments of her subjects and reflects the essence of who they are as individuals and who they are together.
Elena's pro tip: Have a solid plan
"Lifestyle family sessions can be chaotic and there are a lot of subjects to manage. But, if you have an established session flow you can run your session with ease and remain in control. Having a plan allows you to get the shots you need so that you can let your creativity run free." – Elena Blair's Tips for Successful Lifestyle Photography
Caio Guatelli
Who is he? Caio is a Brazilian-born photographer with a penchant for taking incredible action and high-speed shots. Check out this one he snapped of Usain Bolt.
Caio's pro tip: Avoid relying on your camera's LCD screen
"Most outdoor photography is shot in lighting conditions where the camera's screen doesn't faithfully represent the tonal details, especially in the image's shadows. Reflections on the camera's screen or the surrounding lights or darkness can create the sensation of incorrect exposure. The photographer is betrayed by the misrepresentation of the shot and instantly adjusts the controls to make the scene lighter, exposing the image more than necessary." – Less is more, plus 11 other simple and effective photography tips from the pros
Annie Leibovitz – @annieleibovitz
Who is she? We might be a tad obsessed with Annie Leibovitz and her work, but it's for good reason. Not only has worked for Vanity Fair, Vogue, and Rolling Stone, but she's also taken iconic photos of John Lennon, Demi Moore, Mick Jagger and even The Queen.
Annie's pro tip: Keep your subject's attention span in mind
"I find that the attention span of subjects is not that long. I think sessions should be short, only a few minutes. I believe that a session should be shorter and I do a lot of work upfront, so a subject can come in quickly and be done." – Annie Leibovitz On Getting The Shot—And The Future Of Photography