We interviewed New York City-based professional organizer Andrew Mellen and asked him for advice on common issues that arise when organizing photos.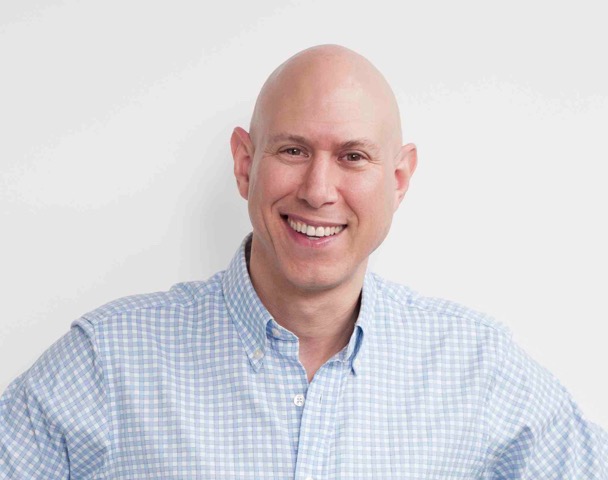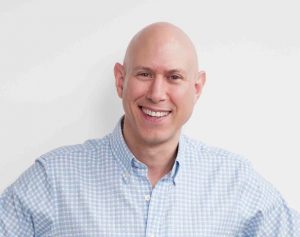 Andrew's prowess in the organization field has landed him on NPR, Real Simple, Oprah, Martha Stewart and many more high-profile media channels.
He's a larger-than-life organizational expert, speaker and best-selling author of the book Unstuff Your Life!—and he's on a mission to help everyone he meets simplify their lives and get back in touch with their core values.
BONUS: click to listen to Mr. Mellen's "Tales From The Pictures We Saved Podcast" interview
This is something we know resonates with our ScanMyPhotos customers so we're very excited to share the must-read tips Andrew provided during our interview. Which is your favorite from these six tips?

1: Decide on a filing system that works for you (and keep it simple!)
Before starting any photo organization project—whether it's getting your photos ready for scanning or bringing some sense of order to digital pictures—Andrew suggests deciding on a filing system first. You can decide to sort by people, location, or event.
"Pick one filing system and stick with it. There is no right answer when it comes to selecting a system—it's all about how you like to interact with your photos so it's a personal decision. From there, simply group like with like. So, if you decide to sort by people, then all the photos with be grouped together by categories of people: nuclear family, friends, colleagues, Aunt Betty—whether they are from 12 years ago or last week."
2: Avoid getting distracted by nostalgia
"When you start to organize photos you can get swept up in reminiscence, but this can derail the organization process. Because you'll get emotional or will be stimulated in some way, you're more likely to get engaged in your feelings and lose focus."
This is something we often hear at ScanMyPhotos and it can add years to your project. Remember this phase is just a game of sorting—there will be plenty of time to enjoy your photos once you're finished. For now, try to detach from the nostalgia and stick to the task at hand.
3: Get rid of the bad pictures
At this stage, you're not going to make any major decisions about which photos to get rid of, however, you can take this time to ditch the photos that are no good. Photos that are blurry, at a bad angle, too dark, or that cut off people's faces can go right in the trash without remorse.
4: Make decisions on what to keep and what to let go of
Now that you're left with sorted piles of good quality photos, it's time to make the next round of decisions. If, say, you have 100 photos of you with your grandmother, go through each one and look for the best of the best. Photos in which you're smiling, laughing, or sharing some sort of significant moment can stay. It's okay to let go of the rest.
5: Digitize print photos
If you want to preserve and share print photos with younger generations, Andrew recommends digitizing all analog photos.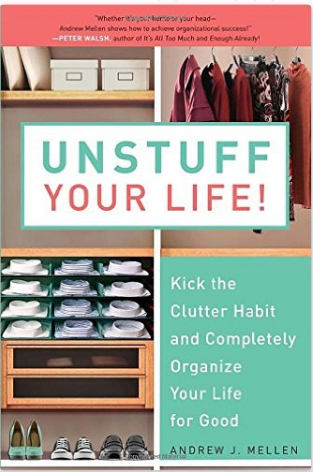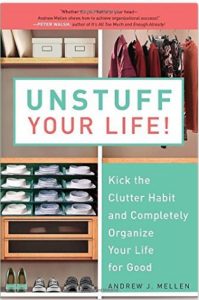 "We are moving further and further away from an analog reality…most kids won't enjoy looking through photo albums. They want them portable and to be able to look at them on a device of some kind."
The truth is: Digital natives want the images, but they don't want to be burdened with the stuff. Provide them with a DVD or hard drive of digital copies.
6: Get loved ones involved in the project
Yes, a photo organization project can be a lot of work, but that doesn't mean it can't be an enjoyable experience.
"If you can engage people who are in the images and who want to see the images, then suddenly you're no longer by yourself trying to slog through a tremendous project. Instead, it becomes an opportunity to spend quality time with your loved ones and that feels like a win/win to me."
---
We'd like to give special thanks to Andrew Mellen for taking the time to chat with us! For more excellent organization tips from Andrew, check out his book Unstuff Your Life! and don't miss all the valuable resources available on his website AndrewMellen.com.
You can also follow Andrew on social media via:
Twitter: @andrewjmellen
Facebook: https://www.facebook.com/andrew.mellen