Welcome to the premiere of The ScanMyPhotos Tech Report to share helpful insights and tips with you. Today we are sharing 7 tips to prepare you for the new Apple iPhone X
The ScanMyPhotos Tech Report: 7 Tips In Preparation For Delivery Of Your New iPhone X
Today, Brian X. Chen lead consumer technology writer for The New York Times wrote what must singularly be the best review ever, as he raves on the new iPhone X. He announced that "[t]he iPhone X is the best iPhone ever made. The tests revealed that the phone was incredibly fast and took exceptional photos, which helped me arrive at this verdict: Splurge on the iPhone X."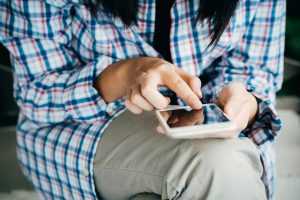 As millions await delivery of the new smartphone model, we share with you the premiere of The ScanMyPhotos Tech Report to help prepare you for delivery of the new iPhone X (pronounced "ten"). Do you have additional tips which we can add and share?
---
• Backup to fully sync your old smartphone on your computer and on iCloud to safeguard all your settings for a full and smooth transition to the iPhone X (after upgrading to iOS, version 11.1)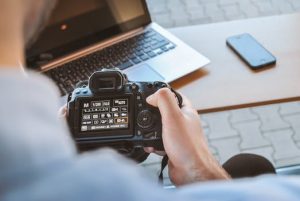 • Upgrade your old phone's iOS software to the latest version (11.1)
• Watch Tutorials like Apple's Tip and YouTube videos related to setting up the iPhone X
• Get Ready to Sell your old phone on sites like Gazelle, eBay, Craigslist, or sell it back to your phone carrier provider
• Register Now to beat the crowds to reserve your seat at the Apple Genius Bar to get personalized support
• While Waiting, Scan Your Entire Photo History. What's missing from all smartphones are pictures. The average household has 5,500 still-analog snapshots, and there are 3 1/2 trillion old-school pictures not yet digitized. Most devices just have recent digital photos uploaded, but not those nostalgic decades-past photos, 35mm slides, and film negatives.
ScanMyPhotos.com has digitized 400 million pictures and now features scanning about 6,000 photos for under $300, including free 3-way S/H to get it done while awaiting your new smartphone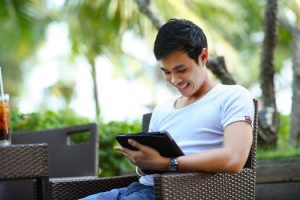 • Erase Everything from your old smartphone to remove all your personal information (Go to Settings > General > Reset > Erase All Content and Settings
---
Visit ScanMyPhotos for more tips to help with your photo scanning project