TOP TECH PHOTO GADGET IS PICTURE KEEPER
As part of our month long series of top tech gadgets to inspire many to revisit decades-past photos, ScanMyPhotos scoured many tech products to provide the best of the best. Our favorite is Picture Keeper to protect all your data and free up vital storage space on your devices. And, it's super affordable and simple to use. Best part is we think you'll enjoy how fun it is to use.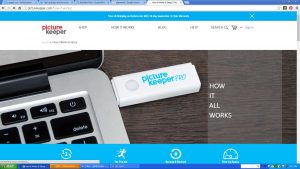 Picture Keeper isn't the cloud, it isn't a hard drive, it isn't just a flash drive. Picture Keeper is a solution. They embed intuitively brilliant and easy to navigate software onto their custom flash drives. Picture Keeper gets you started protecting your photo files quickly and offers a wide variety of drive sizes to fit whatever your photo needs may be.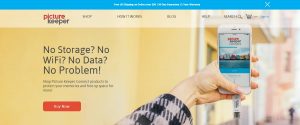 Here's what makes Picture Keeper great:
Initial backup finds all of your pictures. Just click "Start Backup".
Future backups only save newly added pictures.
When one Picture Keeper fills up, the next one picks up where the last left off.
Free software updates included.
SKIPS DUPLICATES! Free Print out of every duplicate photo file location.
Here are several helpful tips from Picture Keeper:
5 iPhone photo Shortcut Tools
With the Picture Keeper Connect App you can backup your photos videos and contacts. Download your password protected backup onto your computer at your convenience. Perfect for backing up those photos from your weekend getaway, or simply creating a backup of your device just in case!
To learn more about Picture Keeper, please click here
Follow Picture Keeper for the latest updates on Twitter