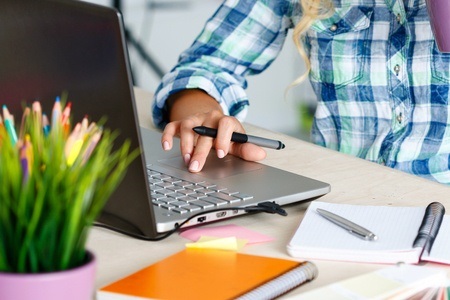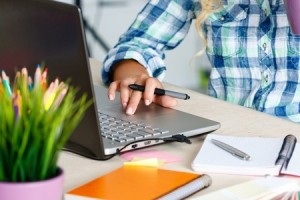 As a loved one ages and the need to downsize the family home becomes apparent, it's heartbreaking for family members to try to figure out what to do. Our loved ones' homes are often filled with precious memories and items that need to be handled accordingly.
This is what best-selling author and nationally syndicated home design columnist Marni Jameson had to face. Her new book, Downsizing The Family Home: What to Save, What to Let Go, offers incredible insight into the process she learned while clearing out her parents homestead and getting the home sold in less than a month.
Yet, she admitted in her recent article that she was remiss to address what she did with her parent's boxes of photos. After talking Diana Uricchio, owner of OXO Digital Organizing, Jameson came up with a list of digital organization tips that will help any photo preservation project go smoothly.
While the digital organization tips she provided in the article were for both photos and documents, we wanted to focus on just the photo aspect (which is a heck of a project on its own!).
Overall, here's our photo-only version of Jameson's recommended digitally organized process:
Sort through
If you have boxes and boxes of photos, then the first step is to see what you have and determine how you want to organize. Do you want to sort by event? Person? Place? Answering these questions will help you to take stock of the photos you have and how you should move forward into the following steps.
Get rid of the junk
Duplicates, blurry photos, and random pictures can all be trashed in order to lighten the load—but don't go too crazy here! Make sure you're not accidentally getting rid of damaged photos, as we offer restoration services.
Scan the rest
In order to ensure the preservation of analog photos, you've got to scan them in! As Jameson points out in her article, trying to scan your photos with a home scanner just won't produce the type of quality you're looking for. Not to mention, it's a time-consuming project without the proper equipment. This is why our pre-paid photo scanning option is so popular—we produce high-quality digital copies of your photos, while saving you the time and effort of trying to do the job yourself.
Create backups
While we offer thumb drives in addition to a DVD of your scanned photos, it does not hurt to make additional backups. Check out some of these cloud storage options for backup alternatives.
Make it a habit
Once the initial scanning and backup process is complete, you just need to keep on top of organizing your photos and their backups. Have a weekly or monthly reminder set to add and organize news images in your digital archive.
Stay up to date on tech
As the tech changes so will the way we continue to view our photos and videos in the future. When you're keeping up on the latest technology, you'll know the best platform for backing up your files over time.
For a step-by-step guide on digital organization, check out our article A Step-by-step Guide to Organizing Digital Photos and Pictures.
And if you haven't yet, we recommend picking up Marni Jameson's Downsizing The Family Home: What to Save, What to Let Go to help you through any difficult transition.