Sampling of Customer Comments Sharing Their ScanMyPhotos Experience
How many companies do you know that do not rely on advertising? You are on the web site of one. Instead of having an advertising budget, ScanMyPhotos redirects
those savings towards maintaining the world's greatest staff, quality, and relying on 'word-of-mouth' raving experiences. We do have a team of professional copywriters who engage and interview customers for our blog and Tales From The Pictures We Saved free podcast.
At ScanMyPhotos.com, our source for scoring raving fans is caring. Our passion is to help digitize the world's 3 1/2 trillion analog photos. With 300 million scanned to date, we have loads more of family photos to welcome into today's all-digital world. Our customers and every employee are the reason for our 27-years of success. What this means is the money saved by doing no advertising – to promote our photo digitizing services – gets passed back. That is how we can scan about 1,800 pictures with free 3-ways delivery for just $145, and completed in just days, when ordering our popular prepaid fill-the-box service online.
Just how fast is the ScanMyPhotos professional photo digitization service? This fast:
Read More
---
Customer Reviews
---
Here is a sampling of customer comments we regularly receive: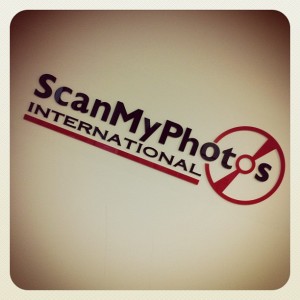 Linda S.on Feb 25, 2017, Great company Great job
Carolyn M.on Feb 24, Love the results! Both OLD black and white and photos from 1980-90 were included. So glad I paid the additional for the photo index book! 1000 photos is still a lot to search through so using thumb drive and index book was wonderful!
Terry L.on Feb 12, The directions were very clear once I printed them out. Love all of my pics being in one place. A really cool thing that I did not know is that for additional charges I could have done all sizes (not just 4×6, and have had them all turned the same direction.
Robert R.on Feb 12, They did a great job scanning my photos.
Steve W.on Feb 10, Superb service, – excellent care of our photos and a great product! Highly recommend!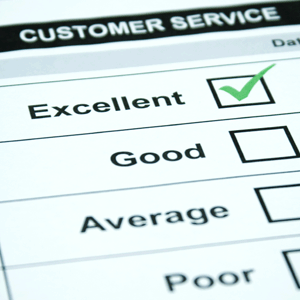 Betty C.on Feb 10, Great job! Prompt service – great results!
Micki C.on Feb 5, I waited until I got my first batches back to give a review because I wanted to see the quality. I paid extra for 600dpi and the pictures are awesome. The process took about 2 weeks and I thought very timely.
Betty D.on Feb 3, Handles my pictures like precious crystal. Keeps me abreast of status. Results are excellent.
Lisa B.on Feb 3, Great value. Great pricing. Great quality. Highly recommend them!
Noelle S.on Feb 1, It took a little longer than I expected but I am happy with the results. It feels good to have some very old and fading pictures preserved.
Cathy on Jan 27, This service is incredible if you have a lot of old photos you would like added to your digital files.
Barbara S.on Jan 18, Great service and product, delivered much quicker than expected. Thank you!
Autumn B.on Jan 12, Everything about this was great. And they have excellent customer service!
Maja L.on Jan 11, The customer service is excellent.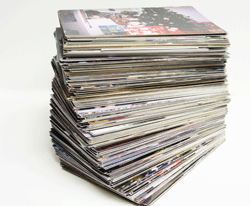 Barbara S.on Jan 11, Although I have not yet received the results I can say that Scan rep has been more than patient and kind with my lack of paperwork due to an errant printer. If such care was taken then, I am confident that my photos will be perfect.
Pauline F.on Jan 9, Everything was well explained and simple. Received the DVD back quite quickly
Margaret A.on Jan 9, Great experience. Easy to use and will use them again.
Janet M.on Jan 3, I had used ScanMyPhotos once before and all went well.
Elizabeth P.on Jan 3, ScanMyPhotos.com has always done a great job for me.
Phil I.on Dec 29, This turned out to be an excellent way of dealing with the priceless photographs my mother left behind when she passed. It's important to follow the preparation guidelines to avoid any disappointments. Very impressed with the outcome!
Stephanie L.on Dec 29, 2016, Fast turn around and good quality.
Debras S.on Dec 26, 2016, Excellent quality, quick turnaround, well worth paying extra to have them rotated right side up when scanned. Good value.
Michael R.on Dec 23, 2016, Pictures can back on a DVD that was readable. All pictures were returned. Turnaround time was exactly what they stated. Great deal.
Karen C.on Dec 18, 2016, I can tell you that I was really worried about sending my one and only pictures to some address or place I didn't know. Guess what! They came back and were done perfectly. I would recommend Scan My Photos to anyone. Thanks, KC
Lisa Y.on Dec 17, 2016, I trust this company with my treasured photos (3000 so far!). I have sent several orders and all have been perfect! I got my sister on the scan my photos bandwagon and she is now using them even with our heritage photos.
Michelle on Dec 13, 2016, Thoroughly impressed with their communication of my precious photos- from when they received them to scanning to returning them. They also did a fantastic job packing them back up and the CD was well done. I might suggest 600 dpi vs 300 dpi if you want them enlarged when you view them. A little grainy enlarged but smaller seemed fine to the naked eye. Have not tried to utilize on calendars or anything yet. Thanks for taking care of my irreplaceable photos!
Shannon A on Dec 10, 2016, I forgot to send my order form with my pictures. They were very helpful in clearing it up and getting my order processed. The scanmyphotos customer service is fantastic.
Nancy K.on Dec 7, 2016, My DVD came out great!! It took about 10 days altogether. Well worth the money!
Clark C.on Dec 3, 2016, Telephone interactions were well beyond expectations. All representatives were intelligent, professional, literate, and kind. Although it's too early to have received the returned product (and our photos back), as of today, from all experiences before sending our photos off to them, I have no hesitation in highly recommending anyone to do business with ScanMyPhotos.com. Very impressive.
Stephanie L.on Dec 3, 2016, Fast service, Scanned photos look good.
Elizabeth P.on Dec 2, 2016, Love them and their work I have now sent my 5th scanning package to ScanMyPhotos. Every set has been scanned perfectly. The turn around time is shorter than promised. They also have helpful support as I found out when I inaccurately filled out the form. I found the old photo prints were useless as I couldn't find one when I wanted it, the scanned versions save that problem making finding pictures a breeze! I highly recommend ScanMyPhotos, you can pay a lot more for this service, but you get more for your money. Note that I have the high-resolution scan option added, 600 dpi scans come out great. I'm amazed I had collected 5000 photos.
Marilou L.on Oct 10, 2016, They always let you know when your photos arrive, when they are working on them, and when the flash drive is on its way to you. It really gives you faith in them.
Stephen N.on Oct 10, 2016, The vendor did a great job digitizing my old photos, provided timely status at various stages of the process and was a good value for the money.
Terez H.on Oct 4, 2016, I received my photos and flash drive in a timely fashion. I recommend this service to anyone who wants a myriad of photos digitized quickly and easily.
Dayle M.on Oct 3, 2016, Service was prompt. Pictures returned neatly wrapped with the DVD. I loved all of the choices for processing my photos
Betsy F.on Oct 1, 2016, I scanned over 8000 photos with this company. They did everything perfectly!
Maureen D.on Sep 29, 2016, I had a great experience. I highly recommend them.
Heather P.on Sep 29, 2016, Love the email updates during the process. The results are fabulous.
Maryann G.on Sep 26, 2016, I'm happy with the service and quality of the photos, thanks.
Jose V.on Sep 25, 2016, Pictures were done perfectly and service was excellent. Received all photos and DVD and flash drive in perfect condition. Will recommend to my family to preserve all old photos. Great job.
David K.on Sep 23, 2016, Very fast and reliable. Great job
Lorraine N.on Sep 20, 2016, The price is excellent and they offer great options that do add to the cost but are optional. I liked the added services and thought they did an outstanding job scanning my photos. They turned out perfect. I have sent in 3 boxes and have one more to go. All around great customer service
Christine O Sep 17, 2016, This company is fantastic! Does a great job and recognizes how much a customer cares about their photos!
Laura O.on Sep 16, 2016, Order is completed as specified on order.
Julie C.on Sep 15, 2016, My experience so far has been very positive.
Julie E.on Sep 15, 2016, I sent 4 batches of 1000 each. The first two batches went in right before July 4th. It took 2 weeks before they were processed. Overall very happy with the results. I know have 4,000 digitized photos and eliminated 12-15 old photo albums and 5 boxes of extras.
Jennifer P.on Sep 14, 2016, Great service, quick, easy and efficient!
Colleen B.on Sep 9, 2016, The photos sent to me from ScanMyPhotos on DVD were of excellent quality, and I appreciated them emailing me when they received my order, then emailing me and telling me an update of when to expect my order, and lastly when they sent it out and when I would be receiving it.
Karen W.on Sep 6, 2016, I am happy with the quality of the scans.
Paul on Sep 2, 2016, Great service. Quality scanning
Jennifer L.on Aug 30, 2016, Received e-mails from the company every step of the way confirming when they received my photos, when they were being scanned and when they were shipped back. It's hard to mail your pictures away so it was nice to know they were being tracked. Great service and I received them back within 2 weeks, I will be using this service again in the near future and will recommend to others.
Suzanne L.on Aug 29, 2016, the service was quick and the pics came out great.
Shannon L.on Aug 27, 2016, Excellent Service! Shipped the pictures and they were returned exactly as I had sent them. I would recommend this company to anyone that has lots of pictures. I was able to give my parents copies and my brother. Will use again.
Todd G.on Aug 27, 2016, From the moment they received my order, they notified me of receiving it as well as each step in the process, including making changes or adding to the order with easy convenience. They are excellent in their customer relations.