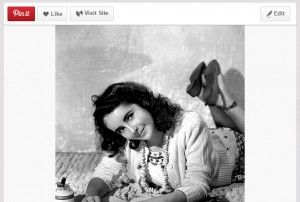 Whether it's a recipe for how to make a homemade water blob or an article on how to set up a S'mores buffet at a wedding, a search on Pinterest can yield incredible results.
The gang here at ScanMyPhotos is always (p)inspired by what we find on the visually dynamic social site, but we wanted to take things a step further. Since we love to preserve and observe historical photos, we did a search for vintage photos on Pinterest and were not disappointed with the results.
You could easily spend hours scrolling through all the old photos and stories that people have pinned (we did!), but, after a while, we discovered that the best photos were featured in articles and blogs. If you really want to smile at the past, check out the warm-n-fuzzy vintage photo articles we found on Pinterest.

1. 20 Lovely Cat Photos From The '20s
Think taking photos of cats was a trend invented by the Facebook era? Think again.
2. These 47 Photos From The Past Prove That People Used To Be Ridiculously Classy
The style in the second photo simply cannot be outdone.
3. 35 Magical Moments Captured With A Camera
We absolutely love the passion seen in photo #22.
4. 14 Ridiculously Adorable Vintage Pics Of Kids With Ice Cream
You might need to take the kids out for ice cream after seeing these pictures.
5. 12 Beautiful Vintage Photos Of Brides From 1850-1920s
Who knew short wedding gowns were in style in the 20's?
6. 29 Awesome Behind-The-Scenes Photos From The Sets Of Classic Movies
The face Dustin Hoffman is making in # 13 is priceless.
7. 30 Strange But Delightful Vintage Photos Of Animals
We have to admit, the dog in #15 is impressive.
Although it's commonly used as a type of digital magazine, Pinterest can also be used as a place to easily store, access, and organize your photos. If you're looking for an online place to store and access your scanned photos, why not create a Pinterest board? You can organize it by time or event, and even opt to set your board to "private" where only you (and/or the pinners you want to share the board with) can see it.
And be sure to follow the ScanMyPhotos board on Pinterest for photography tips, scanned photo ideas, and more.