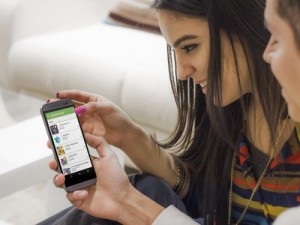 One of the best things about our smartphones is that they're with us wherever we go—making it much easier to capture incredible, last-second shots, and unforgettable memories. But are you capturing the best photo possible with your smartphone's standard camera and settings?
To help enhance your next photo shoot, try out some of the fun and creative photography apps the gang here at ScanMyPhotos recommends:
iPhone Photography Apps
Noir Photo – Want to give your photos a haunting edge? This app will add drama, flair, and tons of intrigue to the photos you take.
Camera + – If you're looking to take professional photos, without getting bogged down with understanding photography settings and lingo, then this is the app for you.
360 Panorama – Sometimes a plain old pic doesn't do enough justice to the entire scene surrounding you. With this easy-to-use panoramic app, you can capture and share everything within your view.
Android Photography Apps
SnapSeed – This Android app will help newbie photographers take photos like a seasoned pro.
Pencil Sketch – When you take a photo or selfie with this app, you can instantly turn it into an artistic sketch. This app is tons of fun to play with!
DSLR Camera Pro – This professional camera app is intended to closely mimic the experience of shooting with a DSLR.
GIF Camera – Ever wonder how those animated GIFs are made? Well, this app allows you to take 10-15 seconds of video (or stitch together photos you already have) and easily transform them into to an animated GIF.
Any Device Photography Apps
Retrica – Get access to the raved-about photo filters with this popular vintage-style app. One iPhone app user, Bianca6470, stated in her review, "I absolutely love this app. I use it all the time (more than my actual camera)."
VSCO Cam –This popular photography app takes your camera's standard photography capabilities and super-sizes them. According to VSCO Cam, "4.0 features an updated UI and advanced camera controls, including manual focus, shutter speed, white balance, and exposure compensation for unprecedented creative control."
Instagram – Of course, we had to include Instagram! Capturing that perfect photo, tagging it with a clever hashtag, and sharing it with your Insta (and sometimes Facebook) friends is why Instagram is one of the most popular photo apps and social networking platforms around today.
While you're taking your new stylized photos, consider how you'll organize them too. Digital clutter can creep up quickly! For tips on how to organize your digital photos, check out our article here.