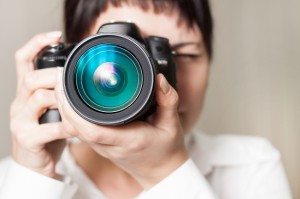 If you are thinking about taking your passion for photography from hobby to profession, congratulations! It is a wonderful creative outlet that is endlessly inspiring. Because professional photography is a highly competitive field, it will take some time and discipline to build up your business – but it is certainly doable.

Here are the steps you can take to become a professional photographer:

1. Choose an area of expertise
Don't just choose an area of expertise just because you think you can make a lot of money doing it – choose one you really, truly love. If you love shooting weddings, market yourself as a wedding photographer. If you prefer commercial photography or shooting family portraits, go with those.


2. Build an online portfolio
Instagram makes it easy to build an online portfolio, and it is certainly an excellent way to share your work. However, the best thing to do is create a website that showcases the various work you produce in a more organized manner. You can create separate galleries by category and explain your process/approach in detail.

3. Invest in photo editing software
Although you will make adjustments and do manual editing as you shoot photos, invest in photo editing software so you can fine-tune photos before sharing them with your client. You can find an in-depth guide on photo editing software here.

4. Market your business
Because photography is a highly personal pursuit, the best way to market your business is through word-of-mouth. Start with friends and family and those in your professional network. Offer referral discounts. Pursue partnerships with vendors in your field – marketing agencies, wedding planners, etc.

5. Approach assignments as a collaborator
One of the biggest adjustments you'll have to make is in your approach to photography. As a professional, you have to take your customers' requests, wants, and needs into account. They'll certainly look to you for guidance, but instead of dismissing their requests outright, discuss them to understand what they really want and how you can help them achieve that.

6. Keep working on your own projects
To keep your passion for photography alive, make time to work on your own projects. Shoot what you love, play around with new techniques and technology, and challenge yourself to keep learning.