Thousands of local small businesses could close if the Marketplace Fairness Act is passed: forces "mom and pop" stores with online presence to collect taxes in more than 9,600 tax jurisdictions across the U.S.

As a nationwide E-Commerce photo digitizing company, ScanMyPhotos.com lends its support to stop the Marketplace Fairness Act from harming consumers and small businesses.

BACKGROUND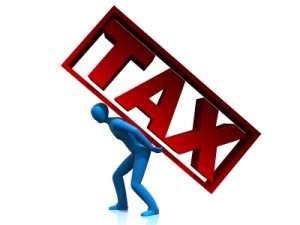 The U.S. Senate is expected to vote on an Internet sales tax bill that would hurt small business and job growth in America. We need a small business exemption.
For small businesses, there is nothing fair about the Marketplace Fairness Act. The legislation stems from a fight between big bricks-and-mortar national retailers and big online retailers, all of whom seem unconcerned that small enterprises—and the jobs they create—are going to be collateral damage.

The trouble with the bill is that it treats mom-and-pop businesses the same way as it does multibillion-dollar retailers. Yet a small business with a dozen employees simply can't be lumped in with national behemoths such as Amazon and retail chains that have warehouses and stores around the country. The Marketplace Fairness Act should include an exception for small businesses. Why? Because otherwise an unfair burden will be placed on them.

Today small businesses that operate online are responsible for collecting sales taxes on purchases made in the state where they are located. That is fair. But the proposed bill would require them to collect sales taxes on behalf of every state where they make a sale. That would make it difficult, if not impossible, for them to succeed and track. This will cost innumerable added costs and software upgrades that would be a colossal burden on small businesses with an online presence.


Small businesses with fewer than 50 employees or with less than $10 million in annual out-of-state sales should be exempt from the chore of collecting sales taxes nationwide. These are reasonable exemptions, equivalent to other federal standards, such as those set by the Affordable Care Act and the Treasury Department's Office of Tax Analysis.

The bill could set a precedent that would allow states to collect taxes on other out-of-state activities, including legal or financial services. This is a tool for large retail corporations to impose a burden upon their smaller competitors, and for states to raise taxes on consumers.

Share your views with Congress on the importance of protecting the smallest businesses and entrepreneurs from unfair and crippling tax burdens.
This bill could put entrepreneurs out of business.

The Marketplace Fairness Act would require even the smallest businesses to track and comply with the tax laws of more than 9,600 tax jurisdictions across the U.S. It would create costly paperwork and accounting burdens and subject small businesses to potential audits and litigation from tax collectors in faraway states.

The proposed $10 million exemption will protect small businesses. This reasonable exemption recognizes that small businesses are vastly different from the nation's billion-dollar retailers. These are very small startups, mom-and-pops and entrepreneurs whose businesses and cost structures are nothing like billion-dollar retailers. They should not face the same tax-collection burdens.

Without this exemption, small businesses would become collateral damage in this debate. Many of the largest and most renowned companies in America began as small businesses.

We want every small business to keep their virtual doors open, so that they can compete in the marketplace, grow into bigger businesses.

[Part of the above was extracted from John Donahoe, eBay CEO's Wall Street Journal, April 23, 2013 op-ed, page A23].

WHAT YOU CAN DO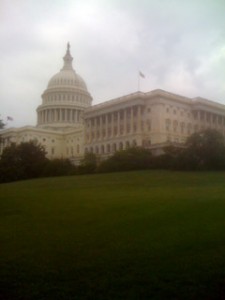 Send a letter today. Tell your senator to VOTE NO on the Marketplace Fairness Act.


[Dear Senator]


The Marketplace Fairness Act hurts small businesses, which in turn, affects us all. As your constituent, I am extremely concerned about the Marketplace Fairness Act and the one million dollar small businesses exemption it includes. I urge you to vote no on this bill. If it passes, I know the Marketplace Fairness Act will make it nearly impossible for most small businesses to survive.


The current one million dollar exemption is far too low for small businesses to stay afloat. After a small business owner pay for goods, shipping, seller fees and taxes, he or she is left with barely enough to keep his or her business up and running, let alone hire a couple of people to handle the sales volume. The Marketplace Fairness Act, if passed, will require small businesses to become tax collectors for every city, town and state in America – that's 9,600 jurisdictions. These small businesses could be audited or even sued in states where they don't live, vote or receive government benefits.


If any Internet sales tax legislation is to be enacted, it must include a robust small business exemption. A meaningful exemption from new Internet sales tax will allow companies to remain competitive and meet the expectations consumers now have for options in merchandise and prices when they shop online. Unfortunately, those in favor of the bill have denied reasonable exemptions mirroring the small business immunities already in place by federation legislation.


In the interest of economic growth, and the preservation of healthy competition in the online marketplace, it is essential that Congress votes no on the Marketplace Fairness Act. Please ensure that if an Internet sales tax amendment does pass, it includes a strong exemption for small businesses.
I ask that you vote no on the Marketplace Fairness Act (S. 336/H.R.684).


Sincerely, [YOUR NAME]

Contact your local business reporter and explain why this bill would adversely impact your company and others.

Use social media to share your voice and explain why the bill will harm consumers and small businesses
More info, contact: Mitch Goldstone, president & CEO, ScanMyPhotos.com, 3 Corporate Park, Irvine, CA 92606. Contact us