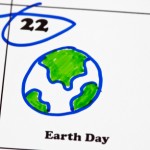 In case you hadn't heard, today is Earth Day. Over one billion people in 192 countries are participating from London to Sao Paolo, Seoul to Babylon City, New Delhi to New York, Rome to Cairo; people everywhere doing their part to raise awareness of issues facing the environment.
That got us thinking about how digital cameras and digital photography has positively impacted the environment. It isn't the first thing you think of, but there has been a positive effect that digital photography has had on the world, outside of being able instantly share embarrassing photos on Facebook, of course.
Since the invention of the camera, photos have always had to be printed on something to view, whether it is a negative, a tinplate or paper. Did you know that in we reached a peak of photo printing madness in the year 2000, with a staggering 85 billion photos printed world-wide? That is 2,500 photos printed per second!
Since that time, digital photography and digital sharing have become the standard, seeing physical photo printing drop down to just 4 billion photos printed in 2011. It is estimated that we take 80 billion photos a year now with only 5% of those photos actually getting printed. Instead of printing, people email, text and upload photos to social media outlets and other online storage sites instead of printing photos.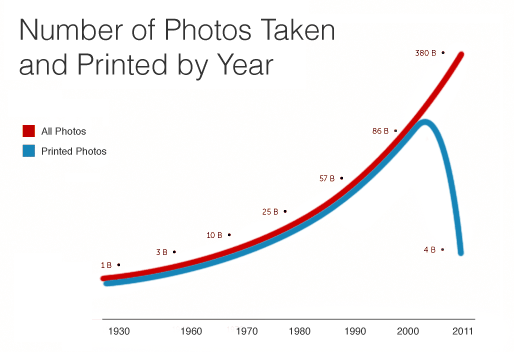 So what does this do for the environment? With fewer photos being printed, we are using less photo paper, less harsh photo chemicals and producing less silver waste. If you have every dealt with the photo chemicals, you know that it has to be processed and handled a certain way (and the smell is horrendous). So keep taking those digital photos and digitally sharing with those you love! You're doing your part to help the environment.