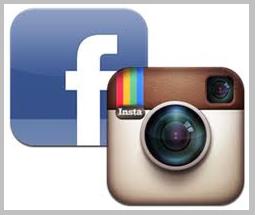 It's clear we've entered a new chapter in photography with all the news surrounding digital photography, photo scanning, Facebook Timeline photos, Instagram's photo filters, and more. Now that Facebook has decided to buy Instagram for $1 billion cash and stock, what exactly does Facebook get for its investment? For starters, 33 million Instagram users, over 1 million of whom became members just last week after Instagram launched an app for Android devices.

Facebook users already upload approximately 250 million photos every day, but will those photos now have filters as seen on Instagram? You know, filters that make the photos look like digital postcards, Lo-Fi, Valencia or any of the other oft-used Instagram filters. What else, though, does Facebook get for their money?

Facebook will now have a very easy geotagging feature thanks to Instagram. Instagram's geotagging feature is so simple that many users didn't even know they were tagging their photos with their location.

ScanMyPhotos.com salutes the entrepreneurial start-up, Instagram, offering a seamless way to capture and upload photos on mobile devices to share unique moments in artistic and fun ways.

ScanMyPhotos.com understands that pictures are everything which is why we make yours last a lifetime and more and Instagram helps our customers share the millions of photos we digitize. Use all of the cool filters Instagram ingeniously offers so you can make generations of digitized family photos even more memorable.

Want to make that family photo from 1983 into your own digital postcard? Or maybe you want that baby picture from 1972 to be your next Facebook Timeline cover photo? Allow the experts at ScanMyPhotos to professionally scan and digitize your photos, apply Instagram's filters, and upload to Facebook! Be sure to tag ScanMyPhotos in photos we scanned for you or upload them to our wall to share. We love to hear stories from customers regarding their favorite photos that we scanned for them.