How to Make Video Marketing Work for Your Business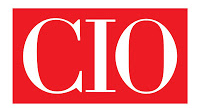 ScanMyPhotos.com is featured in the CIO article written by Jennifer Lonoff Schiff, How to Make Video Marketing Work for Your Business. Our video, How to Order a Prepaid Photo Scanning Box from ScanMyPhotos.com is featured in the article.

"ScanMyPhotos, a service that scans customers' photos, slides and negatives, is another good example of a service business that can benefit from video. 'The best tool for explaining how to place orders and answer questions is video,' says ScanMyPhotos CEO and President Mitch Goldstone. That's why the company features a number of how-to videos right on its home page, including this one on how to pack your photos for scanning with the ScanMyPhotos.com prepaid box:"

---
Video producers, marketers and users share their tips on how to create a successful business video that generates traffic and sales for your business–not just views on YouTube.
You've all seen —and envied—that viral video that gets millions of views seemingly overnight, the one everyone talks about for days. But does getting millions of views on YouTube translate into getting millions of dollars, or even thousands of dollars, in sales? And does adding video to your website or product pages really improve your search engine rankings and make people want to do business with you?

To find the answers to these questions, CIO.com interviewed dozens of video experts—from professional video makers and marketers to companies that have successfully used video to market their products or services—to find out who can benefit from video marketing and what it takes to successfully make and market a video.

You can read the rest of the article, including their 12 helpful tips to a successful video, at CIO.com.