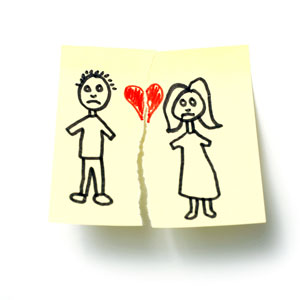 There is no other way to put it: divorce is awful. Even if it's amiable, it is still exhausting, stressful, expensive, and just plain hard, especially when it comes to deciding who gets to keep what marital property.

No matter how long you've been married, there are lots of memories saved on your hard drive, in albums, and in shoe boxes. From chronicling the first year of the first grandchild, to your sister-in-law's destination wedding, to your in-law's 40th wedding anniversary party, those milestones and that family history is important to many people on both sides of the family.

Dividing up those photos used to be an impossible chore, but it's not anymore. Thanks to the many wonders of the digital age, it is fast, easy, and inexpensive to ensure both spouses, in-laws, "out-laws," and everyone else in the family gets to keep treasured photos.