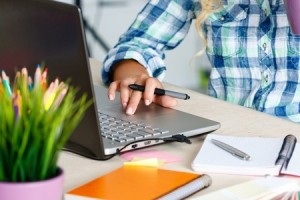 As a loved one ages and the need to downsize the family home becomes apparent, it's heartbreaking for family members to try to figure out what to do. Our loved ones' homes are often filled with precious memories and items that need to be handled accordingly.
This is what best-selling author and nationally syndicated home design columnist Marni Jameson had to face. Her new book, Downsizing The Family Home: What to Save, What to Let Go, offers incredible insight into the process she learned while clearing out her parents homestead and getting the home sold in less than a month.
Yet, she admitted in her recent article that she was remiss to address what she did with her parent's boxes of photos. After talking Diana Uricchio, owner of OXO Digital Organizing, Jameson came up with a list of digital organization tips that will help any photo preservation project go smoothly.
While the digital organization tips she provided in the article were for both photos and documents, we wanted to focus on just the photo aspect (which is a heck of a project on its own!).