What is the best photo scanning service?
Lynn Lopez wrote this article for The Gadgeteer: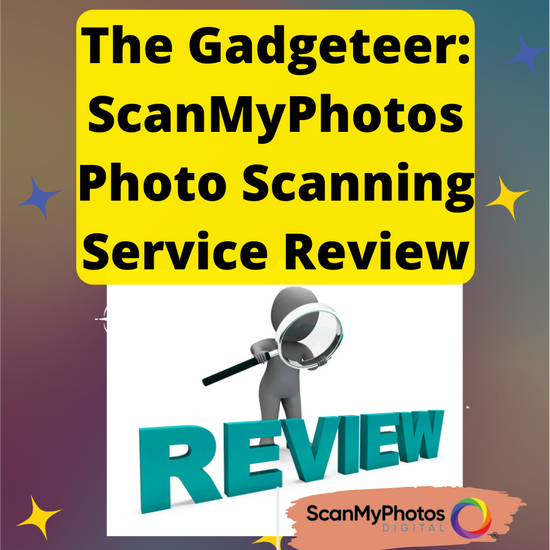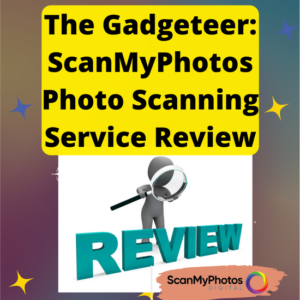 EXCERPT:
I placed the order on March 17 and received the shipping box and instructions on March 22nd.
I received an email from ScanMyPhotos on March 27th that my order was received. On the 28th, I got another email saying my order was being scanned. Later that same day, I got an email from Fed Ex saying I had a shipment coming from ScanMyPhotos. I also received another email from ScanMyPhotos with the link to download my pictures. The Fed Ex box was a priority overnight box, and I received my pictures and the ordered thumb drive the next day.
I was really happy with the way the pictures turned out. I had bundled my photographs together in groups that made sense to me. Even though I did not pay to have the pictures scanned in order, I can tell they scanned each bundle as a group in the order the bundle was made.
The image sizes ranged from just under 1 MB for the tiny 3×3 photos to 4 MB for my 4×6 to 9 MB for the 8×10. I knew there was no way they could sharpen some of the older pictures much, but the Photo Soap software did a good job of bringing out more detail and enhancing the color of the images.
What I like: Very fast service. Emails letting you know where they are in the process. High DPI scan options. Photo software to clean up the image. Great results.
I think ScanMyPhotos did a great job of digitizing my old photographs. They were very fast and communicated during the entire process.
---
ABOUT: The Gadgeteer website offers reviews of the latest gadgets, smartphones, and other geek toys. The owner and editor-in-chief, Julie Strietelmeier, has been a gadget freak since childhood and started the site as a hobby in 1997. The site has become a trusted product review site recognized by Microsoft and other industry sources. The reviews on the site are informative and fun, and the team of more than 150 product reviewers has contributed to its credibility. The Gadgeteer offers an email newsletter three times a week to ensure readers never miss a post.