---
All New Service From ScanMyPhotos.
When you select individual scanning, you can pack everything in one box. Send your photos, 35mm slides, home movie film, 35mm and medium format negatives, APS cartridges, and VHS tapes together in your box.
Pack all together to order digital copies and include each separate order form or each media. Your completed order will be returned together in one box, along with the media you select, from DVD data discs, custom 8GB flash drive, and upload delivery of your jpeg files to your email.
Select from these categories below and choose "Express Scanning" on one item. After placing your order for the first item, go back to your cart and choose the next item until you have added all to the checkout page.
PHOTO SCANNING ORDER PAGE
35MM SLIDE SCANNING ORDER PAGE
8MM HOME MOVIE ORDER PAGE
16MM HOME MOVIE ORDER PAGE
35MM FILM NEGATIVE ORDER PAGE
120MM FILM NEGATIVE ORDER PAGE
APS FILM CARTRIDGES ORDER PAGE
VHS TAPES ORDER PAGE
---
It's this easy.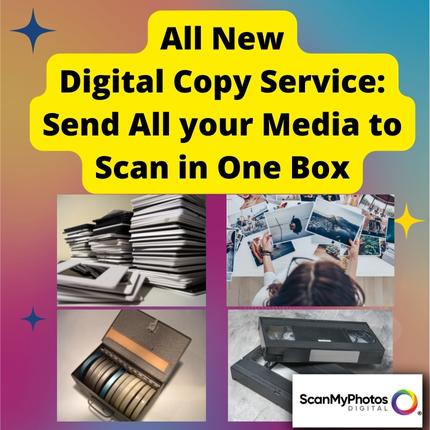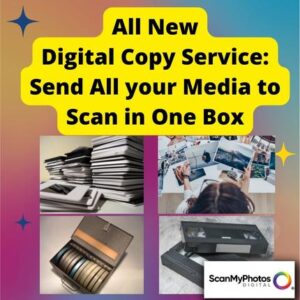 Follow these instructions for preparing your photo snapshots.
Find all your pre-digital photos, slides, movie film, negatives, and VHS tapes to be professionally digitized.

When placing your order, you must select the "Express Scanning" add-on feature for one item.

Carefully pack everything in your box and fill in any empty space with paper. Use clear packing tape to thoroughly seal your box.
Mail to: ScanMyPhotos.com, 7 Corporate Park, Irvine, CA 92606.
Include a printed copy of each receipt for the categories you selected. If you have any questions, click here.
Watch

this video

for preparation tips for your pictures:
---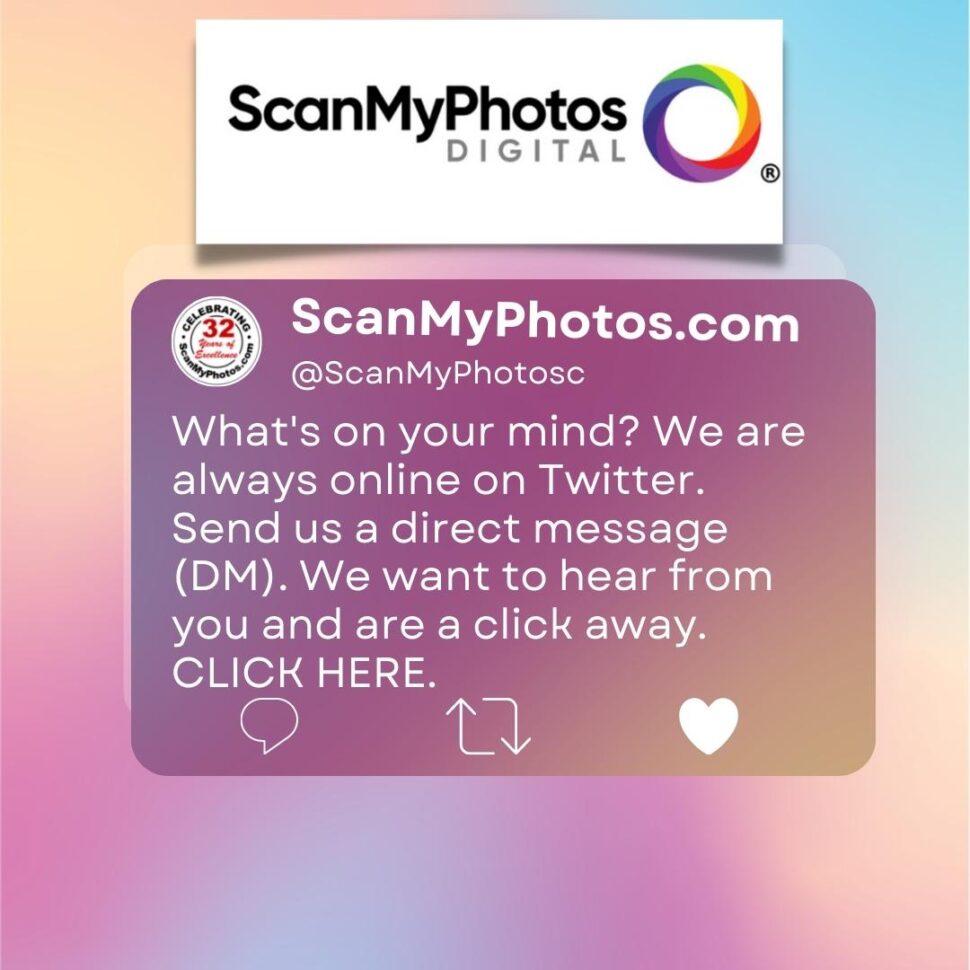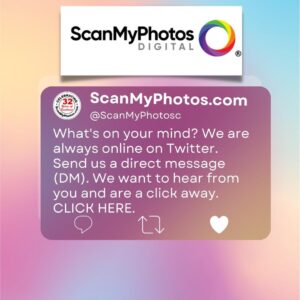 ---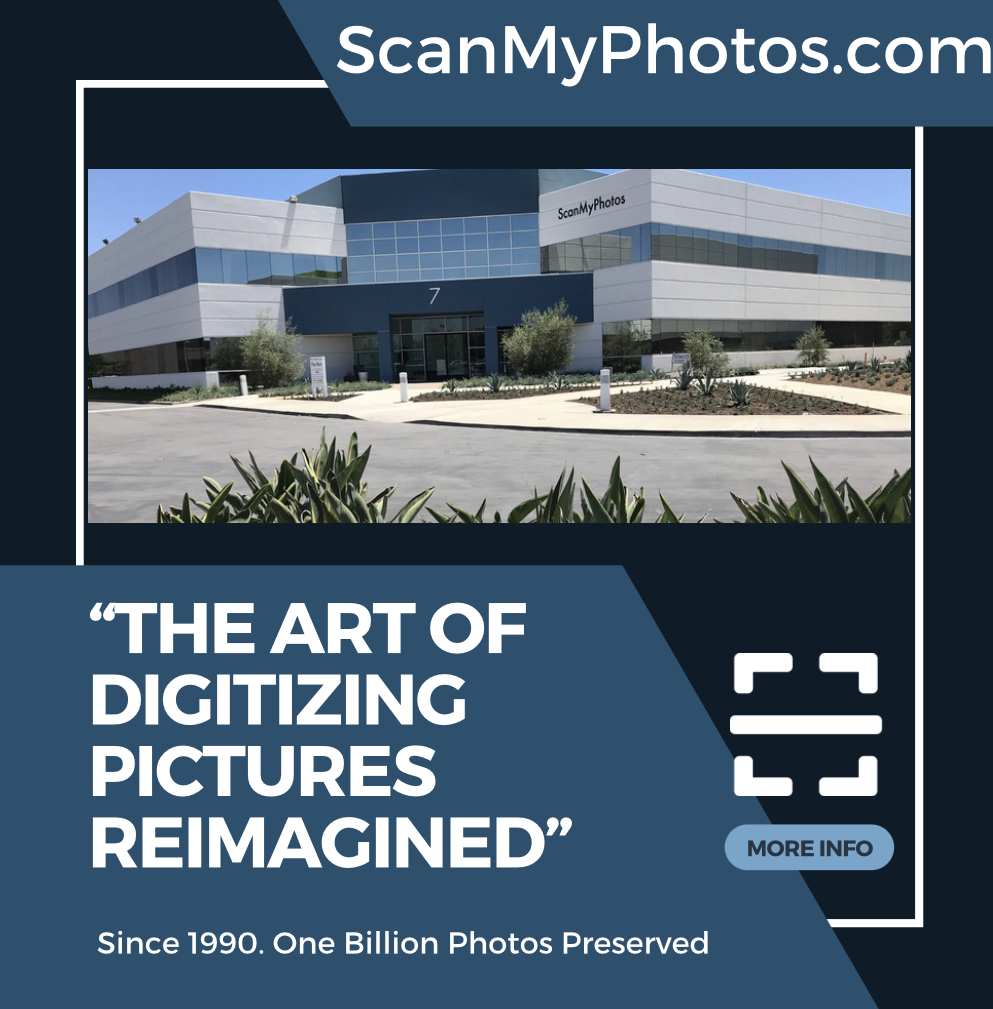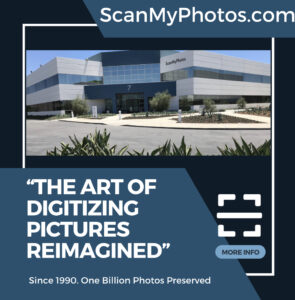 VISIT SCANMYPHOTOS AND START YOUR OWN PHOTO DIGITIZATION PRESERVATION PROJECT
FOLLOW THE SCANMYPHOTOS NEWS ON TWITTER [@ScanMyPhotosc]
Want news updates, discounts, and promo codes to save at ScanMyPhotos.com? Click here for our free "Tales From The Photos We Scan" email shares.
PHOTO SCANNING | SLIDE SCANNING | NEGATIVE SCANNING | VIDEO TO DVD |PHOTO RESTORATION | E-GIFT CERTIFICATE
Sign up for FREE tech and photography news, tips, and loads of flash sale discount goodies