How do you protect your family photos from natural disasters like wildfires and hurricanes?
We all know how devastating it can be when natural disasters like wildfires and hurricanes happen. If you've got precious family photos stored away in drawers, they could be lost forever when disaster strikes. Digitizing them will make them safe from natural disasters and provide peace of mind knowing that your family has digital copies of all of their memories.
At ScanMyPhotos.com, the daily challenges we face are calls by people sharing stories. They explain the "good news, bad news." Their home was destroyed by a natural disaster, yet their photo albums were spared, as they previously had everything digitized. Others are less fortunate. They ask how to restore water-damaged photos, 35mm slides, home movie film, and other irreplaceable family images. We just received an order to digitize about 900 pictures from Louisville, Colorado. Sadly, the customer's home was destroyed by a fire; several of the irreplaceable photo memories had burn marks on them.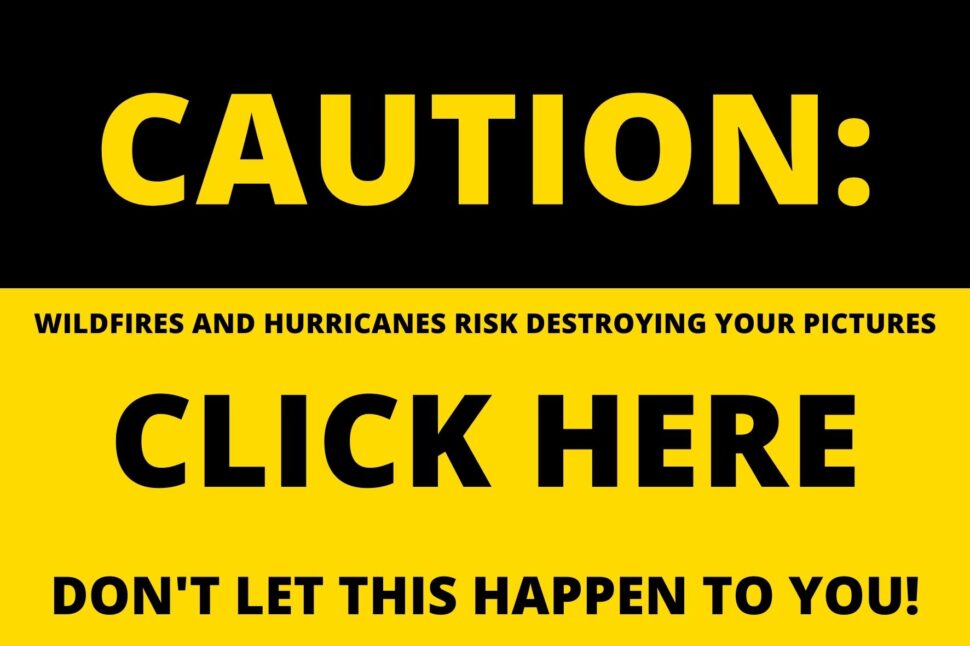 This report describes the problem and a solution when faced with a devastating disaster. Are your irreplaceable family photos safe from wildfires and natural disasters?
Digitize pictures BEFORE a mandatory evacuation.
Do you want to avoid the heartache of losing your most precious memories? If you're interested in protecting your memories, please take a moment to watch this alarming Weather Channel news profile on one unlucky New Jersey homeowner who did not plan ahead.
Protecting family treasures during hurricane season, by Louisiana State University
---
---
VISIT SCANMYPHOTOS AND START YOUR OWN PHOTO DIGITIZATION PRESERVATION PROJECT
FOLLOW THE SCANMYPHOTOS NEWS ON TWITTER [@ScanMyPhotosc]
Want news updates, discounts, and promo codes to save at ScanMyPhotos.com? Click here for our free "Tales From The Photos We Scan" email shares.
PHOTO SCANNING | SLIDE SCANNING | NEGATIVE SCANNING | VIDEO TO DVD |PHOTO RESTORATION | E-GIFT CERTIFICATE
Sign up for FREE tech and photography news, tips, and loads of flash sale discount goodies