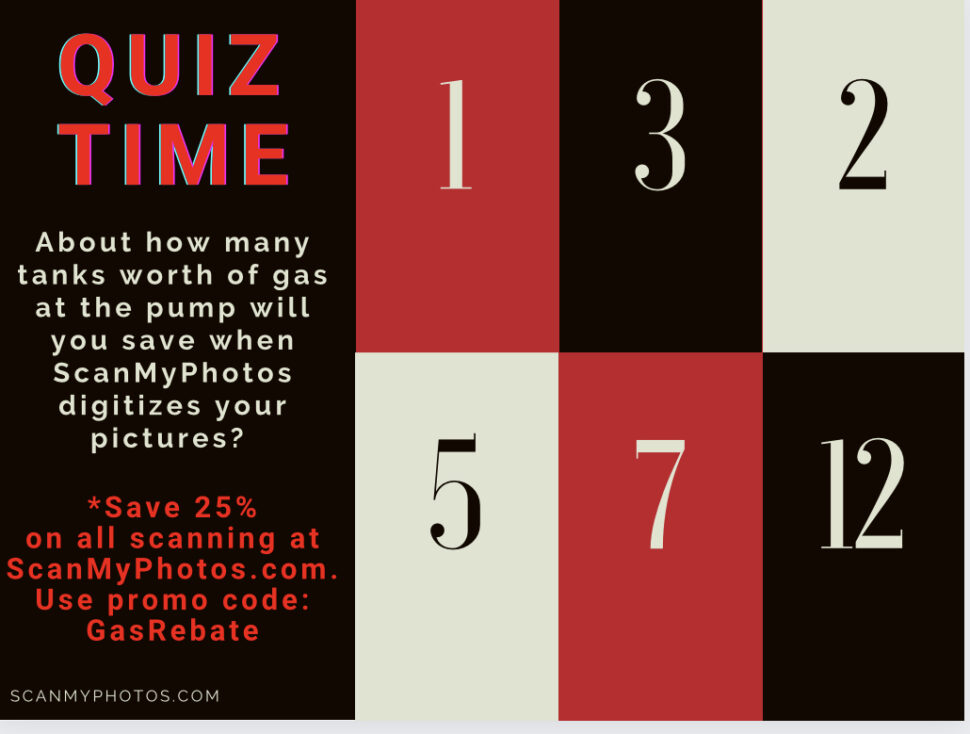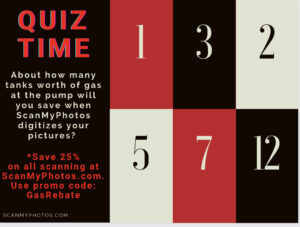 What are other companies doing to help consumers as inflation soared and the CPI inflation index rose 8.6% in May, the highest since 1981
The Consumer Price Index (CPI) rose largely due to soaring gasoline prices.
At ScanMyPhotos, we're a magical time machine — transporting you back to your childhood to remember long-lost relatives, beloved pets, and nostalgic adventures. We are also turning back time to when the CPI was lower.
To help soften the effects of higher prices, ScanMyPhotos announces the Great Gas Rebate as an inflation buster. Save 25%* sitewide on all our scanning services when typing this promo code as you check out: GasRebate.
BONUS: Claim an added instant rebate of $30 on your next order over $450!
Yeah, we're a photo scanning company. But we are also plugged into the economy and the news. The soaring inflationary pricing is causing havoc for consumers and small businesses.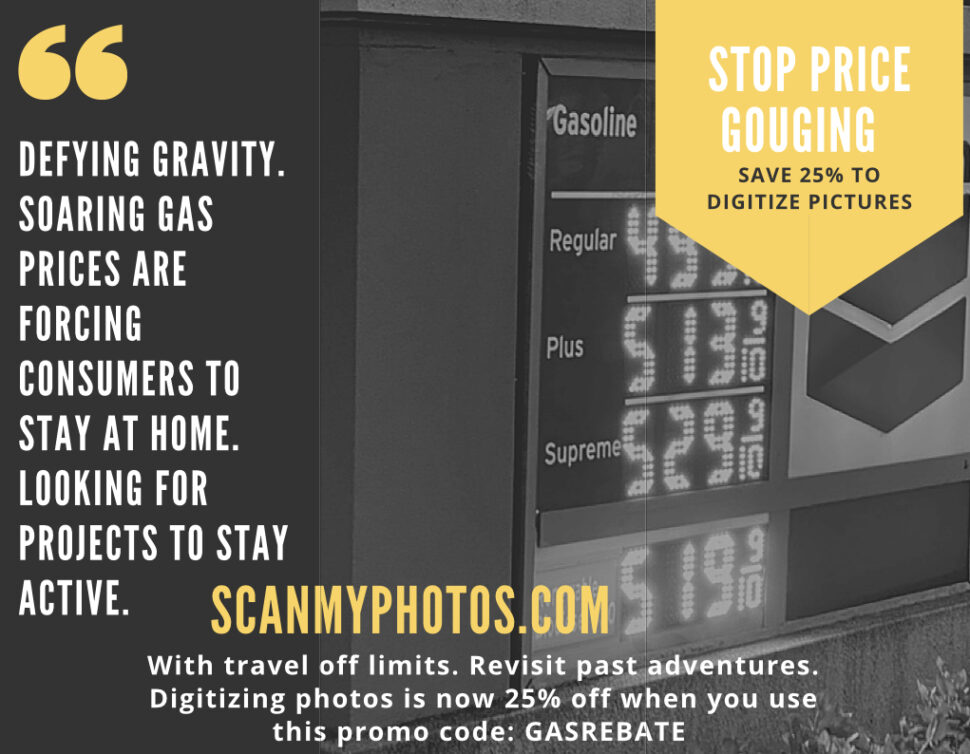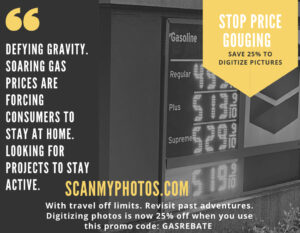 Today's consumers feel the squeeze of inflation, which means that prices are going up across the board, not just on big-ticket items like homes and cars but also on everyday products and services like digitizing pictures.
When your budget is tight, figuring out how to save money can seem impossible. The new inflation-busting program at ScanMyPhotos.com will help you save money.
Want news updates, discounts, and promo codes to save at ScanMyPhotos.com? Click here for our free "Tales From The Photos We Scan" email shares.
PHOTO SCANNING | SLIDE SCANNING | NEGATIVE SCANNING | VIDEO TO DVD |PHOTO RESTORATION | E-GIFT CERTIFICATE