NEWS ALERT: Why Amazon Prime Day® is a Calamity for Small Businesses. [Editorial by ScanMyPhotos.com]
Many consumers shop for the deal, but is #PrimeDay a discount? What are the hidden costs? This marketing gimmick scores massive media attention–Billions in free advertising.
You are forced to pay $119 before you save a penny. If you are not an Amazon Prime member, good luck, you can't play their game. This is a pure definition of a "pay-for-play" scheme. You are charged an annual Amazon Prime fee of $119 before you even click to order anything.
Bloggers, the media, and influencers crow about the #PrimeDay deals but fail to explain the caveat. The first rule. There is a $119 upfront signup fee.
The other problem is how shopping during Prime Day is an assault on America's small businesses.
While it sounds like Amazon is compassionate for supporting (sic) small businesses; there is a backstory. Prime Members who order over $10 at a small business will receive a $10 credit towards a future purchase; let us understand more about this spiff. It is a scheme.
Are small businesses required to be an Amazon merchant — listed on its platform? What is the hefty fee for every purchase that goes to Amazon?
This is why I place orders directly with restaurants. To help them. When you use GrubHub, UberEats, and other delivery apps, upwards of 30% is taken off the top. Buy direct to support companies, especially during a pandemic and economic calamity.
Courtesy: Kevin Muldoon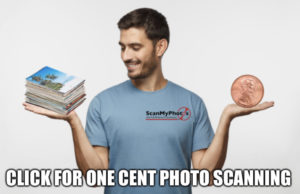 Companies like ScanMyPhotos.com sell directly to consumers. No middleman agent to collect fees. We are not ambushing Amazon, but showcasing that our everyday lowest prices are a real deal. Example: get digitize 4,000 photos for $40 with the ScanMyPhotos.com penny photo scanning service.
Details here. And you are supporting America's small businesses.
"UK shoppers urged to shun Amazon Prime Day to support small businesses."
"Amazon Prime Day 2020: Prime Day Sucks, Here's Why." By ANDREW ROBERTS.

BONUS: Sign up here for instant discounts and news updates from ScanMyPhotos.com
---