Rather than 'touching glass' all day to read about the devastation and financial toll from the coronavirus. Once it is safe to travel, it is essential to get back on airplanes, cruise ships. To help the reeling nation recover by supporting the vulnerable travel industry and all its employees.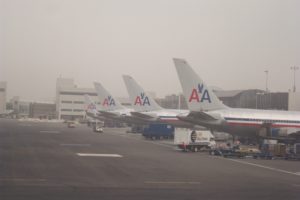 As a native New Yorker, like every American, I wanted to do something to support the City rebuild after 9/11.
Along with my business partner, Carl Berman, we spent two months organizing a national campaign to get people to New York City for November 11, 2001, two months after the attacks. Our group was founded in Irvine, CA and called: "EPICC: Economic Patriotism Irvine and Coast to Coast."
There were risks for the unknown. Could there be another attack? When outside the New York Stock Exchange, there actually was a near threat from another attack.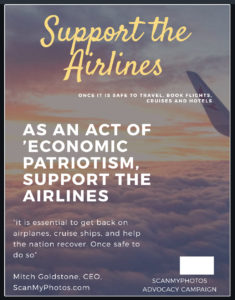 As the nation and world are under a medical attack from the coronavirus, we are again faced with a challenge. From airlines, countries like Italy and commerce, we are again all affected. After SXSW, the music and film festival in Austin was canceled, at first, we prepared for hosting satellite local networking gatherings for exhibitors to share their products, but faced opposition.
So, we did the next best thing by supporting Austin, TX, and are planning to travel there. As an act of economic patriotism, we will be scheduling flights to cities most affected, to support them and spend money, once there is an all-clear to support communities.
Follow along for updates.
Mitch Goldstone, CEO, ScanMyPhotos.com
We have a large archive of photographs and news profiles from the November 11, 2001 [Veteran's Day] campaign to support New York's recovery. The below are a sampling from the ScanMyPhotos.com library and all images copyright protected.
---