Welcome to the new photo scanning marketplace to earn money by promoting photo and 35mm slide digitization services.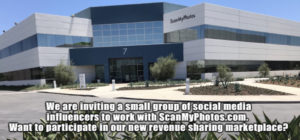 ScanMyPhotos, headquartered in Irvine, CA and founded in 1990 has digitized 600 million images and is now sharing our services with you to promote. You can score income from each new order referred by you. We are recruiting a limited number of highly reputable organizations with a history of extraordinary business practices to partner with.
Your invitation to work with the pioneer of high volume photo digitization
After years of being asked whether ScanMyPhotos provides an affiliate performance-based marketing program, we researched and have designed a phenomenal program for you.
How the ScanMyPhotos Photo Scanning Marketplace Works: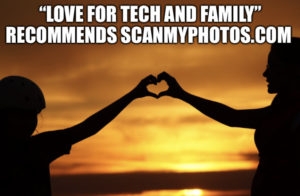 You share the custom links with people to order from ScanMyPhotos. The two designated services are for our most popular products — photographic and 35mm slide scanning prepaid fill-the-box online ordering.
Once approved, ScanMyPhotos will design custom branded order pages with your name and logo and "recommended by" message
You promote, publish and share the links on your blog, newsletter and through other social media channels that have been approved by ScanMyPhotos.
Confirmed (conversion) orders referred by you are entered into your accounts gallery. An agreed revenue sharing percentage is then sent to you quarterly. There is a minimum payment threshold of $50 for payments. If lower, the credit is applied to the next scheduled payment.
Orders are trackable and there is no setup expense to you.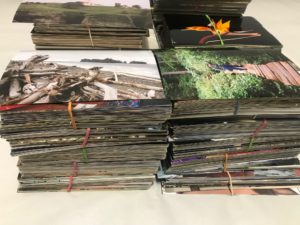 Once approved, you will receive quarterly payments for each confirmed sale for every completed order referred by you from the customized branded photo and slide scanning links. Commission payments exclude returns, credits, applicable sales tax. Void where prohibited and certain limitations may apply.
How to apply to receive your own branded page to share and start earning money? Send an email to Support (at) ScanMyPhotos.com – Subject: "request affiliate marketing registration"
ScanMyPhotos is the vendor and advertiser. By having us create a unique landing page, you are the publisher to share and promote the two digitization services to your members, subscribers, and followers.