A new poll asking why people have their snapshots digitized was just released by ScanMyPhotos.com. Divorce topped the list.
It turns out the only thing easy and inexpensive about divorce is who gets the pictures. At one cent each, scanning all means that everyone can claim it.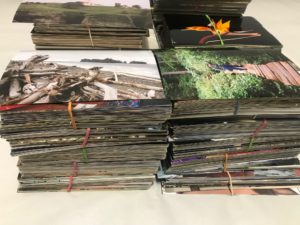 Why people digitize their analog photos is not always a pretty picture. According to a revised study released today by ScanMyPhotos.com, lamentable events in people's life tops the list of ten leading reasons why people are choosing to have their decades of family memories scanned.
"After an earlier poll of customers, we just asked again. The new results maintained and mirrored those earlier ranking. The poll was motivated by wondering why people digitally archive their generations of family pictures that were previously stored in shoeboxes," explained Mitch Goldstone, CEO at ScanMyPhotos.
According to ScanMyPhotos, topping the list of ten primary reasons why people want to scan pictures was divorce. "It turns out that the most common reason for scanning pictures is due to divorce and seeking to easily split up photos," explained Goldstone. ScanMyPhotos digitally "marries" pictures to digital media before a divorce takes it away. And, according to Goldstone, "the only thing easy and inexpensive about divorce is deciding who gets the photos; especially at the new way to have photos preserved for one cent each."
Divorce, followed by funerals and anxieties over fading photos topped the list, according to Goldstone. 125 people who had their pictures digitized were interviewed in June 2019 and asking why they had their pictures digitally preserved.
TOP TEN REASON WHY PICTURES ARE DIGITIZED
---
1) Divorce
2) Storing, uploading and sharing on a photo-sharing app
3) Anniversary gift/multi-media presentation
4) Family reunion
Family Reunion Tips:
From The Photo Detective Podcast
5) Birthday/wedding gift
6) Genealogy/family history project
7) Concern about losing or fading away
8) Funeral/memorial service
9) Preservation from Natural Disaster
10) Other
---
[Methodology. According to 125 consumers who were polled by ScanMyPhotos in June 2019, the top reason why they chose to have their entire shoeboxes of archived pictures commercially scanned was due to a family divorce].
---