We're always on the hunt for awesome photo technology—whether it's the latest iPhone app or Instagram feature. This week, we had the chance to review Vivid-Pix's RESTORE software and were amazed at how this easy-to-use program can bring your vintage photos to life.
Who is Vivid-Pix?
The idea for Vivid-Pix started five years ago after the founders came back from a vacation and were dissatisfied with the pictures captured during a scuba diving trip. Every photo looked dull in shades of gray and blue—nothing like the vibrant underwater adventure that was witnessed firsthand. To help bring these photos—and eventually others like them—to life, Vivid-Pix was born.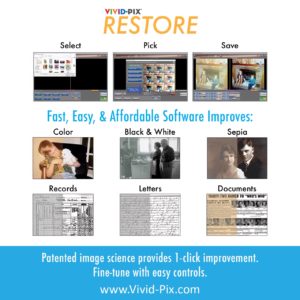 There are three products the company offers:
While all three products have their merits, RESTORE is the one that enhances old photos so this review is centered on that particular software.
To test the product, I decided to use my recently scanned family photos as a guinea pig.
Here are a few of the before and after shots: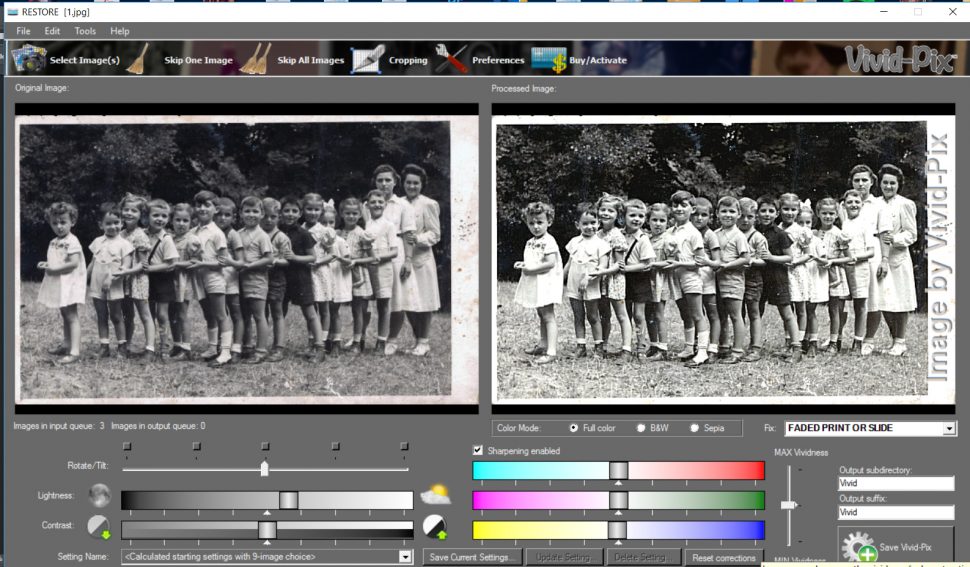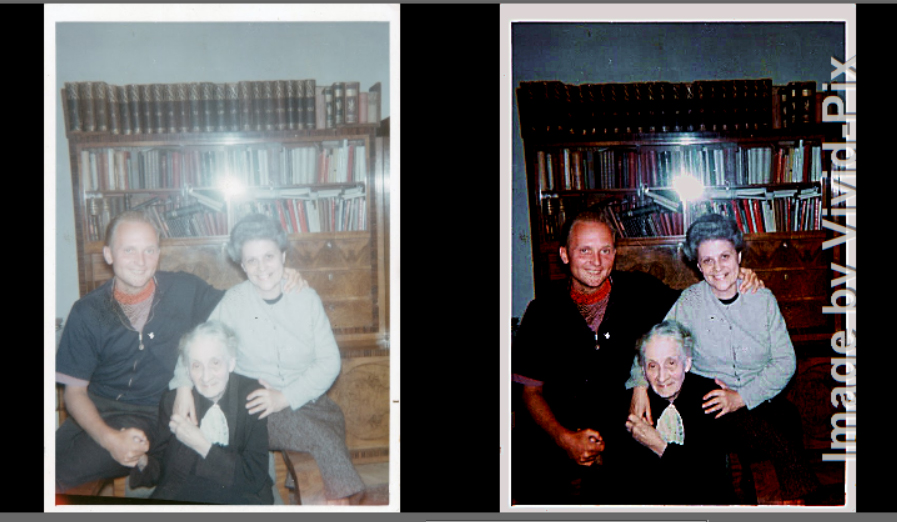 And here are a few of the highlights I discovered about the software while using it: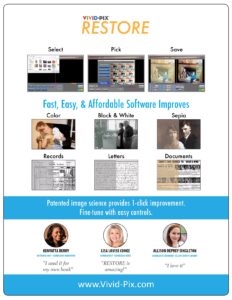 PROS
Very easy to use
The software is incredibly intuitive and user-friendly. But if problems arise, the tutorials can guide you through.
Streamlines the editing process
Because this software is so easy to use, and because you can opt to enhance several photos at once, you can save a ton of time by batch-editing your pictures. This turns the editing project into an addictive assembly-line process.
Original copies are preserved
Preservation is something we do not take lightly around here. That's why we love that RESTORE allows playing with every photo in your digital album while keeping the original intact.
Crisp, vibrant new copies
After the Retouch treatment, your photos will have a nice crispness to them. This is especially helpful with photos that are hazy or where it's hard to make out the people in them (see my photo above).
Colorizing black and white photos isn't quite "there" yet
While the fuzzy black and white photos I enhanced came out much crisper, I was curious to see if I could colorize them as well. I pushed the "MAX Vividness" option all the way up, but it only added grainy hues of color to the background shades. However, this is barely a con as the program isn't intended to colorize black and white photos—but I had to try!
---