There is a dark hole, an ocean-sized, colossal something missing from Instagram, Facebook, and Snapchat Stories. Pictures!
If you have used one of these popular personalized visual newsfeeds to share your narratives using photos rather than words, you probably just posted recent pictures. Yet, there are 3 1/2 trillion untold stories. That is how many photographs are still analog and not yet scanned.
This means a whole world is missing when you post just recent pictures to Stories. What about your decades-past adventures to revisit, once those snapshots are scanned and uploaded to your camera roll? As you share those personalized photo essays and adventures, pictures from your childhood and decades ago will enhance the experience.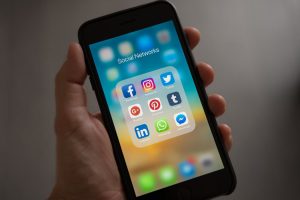 Sure, there are loads of fun filters and effects to enhance your Stories, but there is no easy way to upload your past if your pictures are stacked away in photo albums, boxes or mildewy bins in the garage. Imagine adding masks, interactive filters, and frames to those past pictures. Was that really you with the big hair in the 1980's disco attire?
Just as simple as creating a Story, your past pictures–transforming you back-in-time– are also a few clicks away from getting digitized. To get your history professionally scanned and uploaded to your camera roll for adding to #FacebookStories, #InstagramStories, and #SnapchatStories, this link has all the details.
Want news updates, discounts and promo codes to save at ScanMyPhotos.com? Click here for our free "Tales From The Photos We Scan" email shares.
PHOTO SCANNING | SLIDE SCANNING | NEGATIVE SCANNING | VIDEO TO DVD |PHOTO RESTORATION | E-GIFT CERTIFICATE