It was like magic the first time we saw a flying consumer drone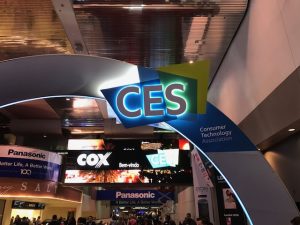 It is hard to believe that it was just 8 years ago when during our annual pilgrimage to Las Vegas each January for CES, we encountered huge lines, lots of buzz and disbelief when behind cordoned-off netting were these flying devices.
The first consumer drones began with just a few manufacturers, then over time, CES seemed like a total drone convention.
Back in 2010, the Parrot AR Drone was unveiled as the top innovation and a true spectacle.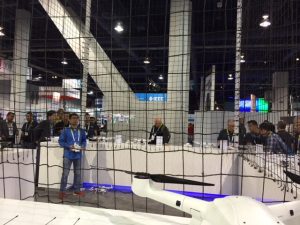 Fast forward to today and TIME Magazine's Special Report: The Drone Age. We have long followed and are always inspired by Alex Fitzpatrick, Deputy Director of News at TIME Magazine, but this cover story is extra, extra extraordinary and a must read.
If you though the Intel Synchronized Drone light show in the sky at the Super Ball Halftime Show, or during the PyeongChang 2018 Olympic Games Opening Ceremony, or even above the Iconic Fountains of Bellagio with the Intel Shooting Star Drones to light up the sky to the song "Stargazing" by artist Kygo was amazing. Just wait for this. The cover of TIME Magazine has a very bright and big reveal.
Back in 2010 at CES, drones were pure science fiction, Alex Fitzpatrick's TIME cover story (June 2018) boasts an in-depth story and primer on everything related to drones and how they flew from fantasy to a top tech innovation for the ages.
Fifty years ago, two middle-aged engineers quit their jobs to start a new company called Intel. David Pogue explores how Gordon Moore and Bob Noyce (co-inventor of the integrated circuit) established a Silicon Valley giant ushered in an era of fast, cheap, ubiquitous electronics, and which is still breaking new ground. Via CBS Sunday Morning
TIME's cover this week is unlike any in the magazine's 95-year history.
To create the first TIME cover shot by a drone, we worked with Intel's Drone Light Show team, Astraeus Aerial Cinema Systems and L.A. Drones—plus 958 drones set to display a precise shade of red, and another one to hold a camera in the air at just the right angle.
The result was one of the biggest drone shows ever produced in the U.S., so of course, it drew some attention. One Folsom, Calif., resident interviewed by a local news reporter recounted, "Up in the sky, I saw the future."
Watch to explore how TIME's drones cover was shot, using 958 of Intel's Shooting Star drones