600 million pictures digitized by ScanMyPhotos.com led to emotional stories from decades of family photographs–shared in new "Tales From The Pictures We Saved" podcast series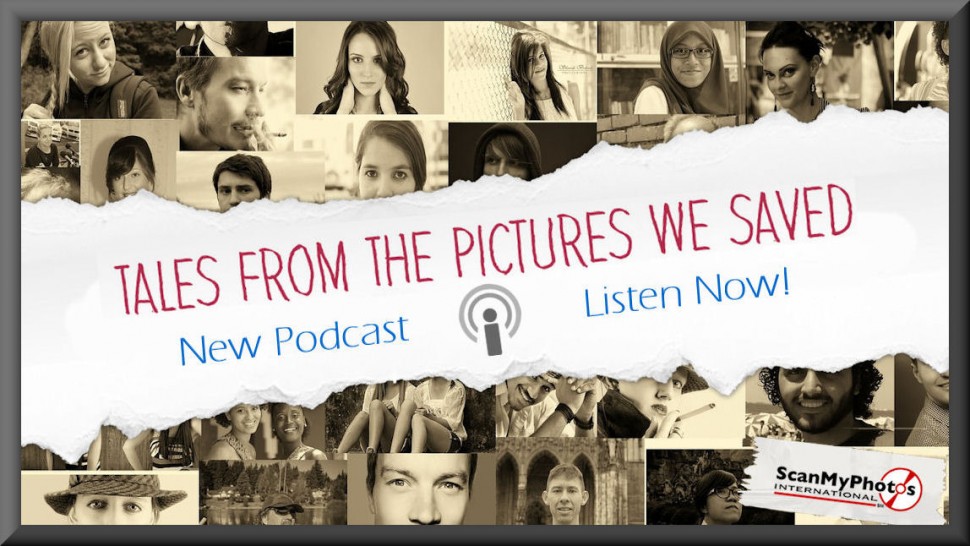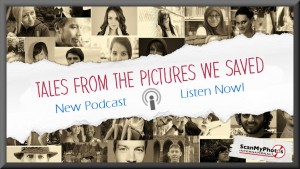 A missing brother, a long-lost letter from a loved one, a heartbreakingly beautiful gift given to a wife on her deathbed are just some of the stories ScanMyPhotos.com uncovers in the new podcast "Tales From the Pictures We Saved."
If a photo is worth a thousand words, imagine the novels that could be written based on the millions of print photos stored right now in the homes across America.
"On the surface, it looks like we're in the business of scanning and digitizing photos, but it's about so much more," explains ScanMyPhotos.com CEO Mitch Goldstone. "Every box of old photos contains more than pictures. It contains stories of our loved ones, precious memories, and moments captured in history. Over time, we started to hear about how the process of preserving and scanning print photos kicked up these powerful stories in our customer's lives—it was heartwarming and emotional."
While interviewing customers about their experience with the company, ScanMyPhotos realized each customer had a remarkable story to tell.
"We knew we had to share the heartwarming tales, all of which were based on photos—sometimes one photo in particular," Goldstone explains. "For me, personally, how ScanMyPhotos.com got started and grew into an international business which digitized more than 300 million pictures, happened because of a single photo of my dad who passed away when I was seven."
In order to share these stories with the world, ScanMyPhotos.com started the "Tales From The Pictures We Saved" podcast. The debut episode, 'The Small Mistake and the Long Lost Letter,' features the story of discovery marked by a milestone moment that was life changing.
"So many times we think we know what's in those boxes of old print photos, but how many times have we lost an afternoon going through them and remembering this story or that? Without those stories, without those memories, print photos would just be colorful pieces of paper."
As ScanMyPhotos continues to uncover the hidden tales tucked away in the millions of print photos stored in closets, attics, and basements across the U.S., weekly episodes of this podcast will unfold. To listen to the latest episodes, visit the ScanMyPhotos blog.
If you have a particular photo story to share for the podcast, contact ScanMyPhotos today.
Background: ScanMyPhotos.com has professionally preserved 600 million happy memories, milestones, and special events for its customers since 1990. They specialize in photo, 35mm slide, negative film scanning and photo restoration. All photo digitization fulfillment is professionally performed on-site in days at the ScanMyPhotos.com corporate headquarters. Now your pictures can be uploaded to view the same day it is scanned