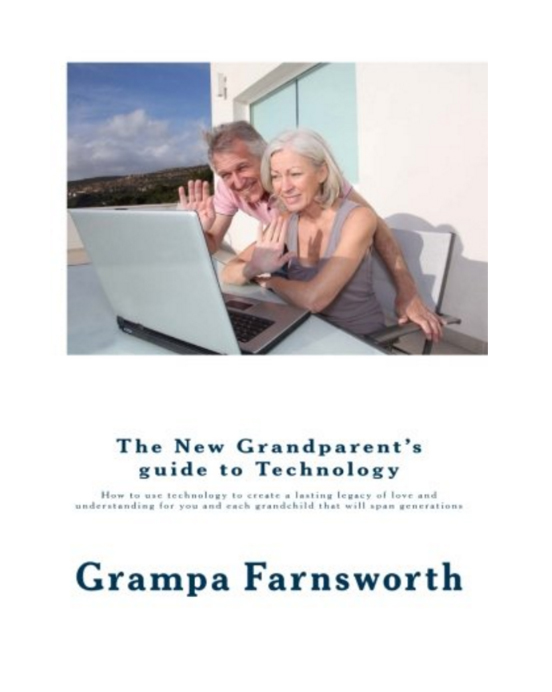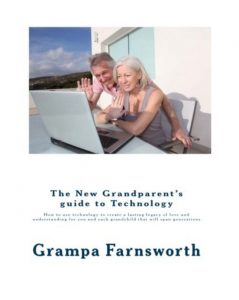 These days, it seems like the only people who understand technology are those born with an iPad in their hands. For the rest of us, the rapidly advancing tech can be a challenge to get a handle on. This is why ScanMyPhoto's customer and proud grandfather Peter Farnsworth has made it his personal mission to use technology to connect with younger generations—specifically, the grandkids.
"When I became a grandparent I decided it would be a good time to transfer my knowledge to my grandchildren." Peter explained. "I realized there is no shoe box in the attic for these kids, no sets of letters from grandma and grandpa. So, I wanted to use other things to develop a 1-1 relationship with each grandchild. I decided to create a blog for each grandchild stocked with the stories and photos I've amassed throughout my lifetime."
As Peter started his 1-1 project, he realized others could benefit from the cool technology he uncovered during his research. The result is his novel: The New Grandparent's Guide to Technology.
"With the proliferation of Snapchat, nothing is ever retained, nothing is ever special. Grandparents need to take the time to go through all the old memories and photos, carefully separating the weed from the chaff, and giving it some context. We have to do this before we get too old and can't remember."
Arguably, one of the most important pieces of technology he researched for his book was a reliable photo-scanning service. All of the stories and blog posts to be shared with the younger generations were often inspired by real-life photos, so it was important to find a service that could turn those analog prints into digital files.
"I looked and looked [for photo scanning services] and weeded out the fakes, the over-promisers, and the outright scams," Peter explained. When he narrowed down his choice to ScanMyPhotos, he sent one box to test things out.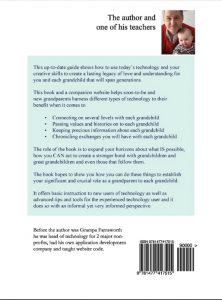 "I wanted to see how the process went—how easy or not easy it was. The first box was a collection of photos that were either too small for my home scanner or I wanted better resolution."
When the first batch of photos turned out flawlessly, Peter placed several more orders. In addition to all the photos he scanned while researching his book, he recently sent in another box for an upcoming family reunion.
Of the photos he's scanned in, there are several that he's been sharing with the family so far.
"My father died when I was just 13 so, in many ways, I never got to know him. I saw pictures of him and my older brothers and sisters, but there was a story behind those photos that I never knew because I had only a few of the family pictures. Once we scanned them all in, I could ask about this and that and piece together more of my father."
While helping Peter connect with the past, the photos he's scanned have also helped him connect with future.
"My five-year-old grandchild enjoyed looking at the images that brought to life a story I once told her. When I was a kid, I took a bet from my siblings by tying a string around my loose tooth and attaching it to an open porch door. When I slammed the door shut, the tooth popped out, and I won a buck. Now she can look at the photos as proof."
If you're looking to deepen the connection with your grandkids using technology, then we highly recommend ordering a copy of Peter's book from Amazon today.