Each day, we score new raving, loyalist fans and are grateful to all, especially for these below random messages. Thanks for your feedback and comments on ScanMyPhotos!
How many companies do you know that do not rely on advertising?
At ScanMyPhotos.com, our source for scoring raving fans and outreach for our e-commerce photo digitizing is from our customers. They are the reason for our 26-years of success. What this means is the money saved by doing no advertising – to promote our photo digitizing services – gets passed back. That is how we can scan about 1,800 pictures with free 3-ways delivery for just $145, and completed in just days, when ordering our popular prepaid fill-the-box service online.

Here is a sampling of customer comments we regularly receive.
February 24, 2022. Thanks to Steve H. in Dunwoody, GA for sharing this: Here is an email I sent to a bunch of friends and neighbors praising ScanMyPhotos.
I have something you may (or may not) be interested in. It is getting your old family photos scanned. Suzi and I did it several years ago with ScanMyPhotos and were delighted with the results. (Attached are examples.) We just send in our second box of 1,800 photos, some going back to 1909. I will add that our kids liked getting a thumb drive with all 1,800 pictures on them. Suzi and I like the fact that ALL the pictures will go to each of the kids right now… they are not going to have to sit around a table and divvy them up someday.
The quality of the photos we got back is better than the photos I sent them. As we all know, photos deteriorate over time. But today there are algorithms that help bring back the color and resolution. So, as with the samples I've attached, the scanned images are not as good as when we originally brought the photos home. But they are much better than what I sent ScanMyPhotos. Also, on the batch I just sent in I ordered a photo enhancement extra that was not available last time I ordered. So my next ones ought to be better than these samples.
It is simple to order. Just put the pictures in a prepaid box that they send you and take the box to the post office. Then they send you back the pictures along with a DVD with the scanned images. (Getting them on a jump drive instead of a DVD is one of their extras.) I have to tell you that it is a real pain to fill the box. We went through all the pictures, sorted them by size, filled out a Word doc summarizing the contents each year, and rubber banded them together. We did it over a month or two, so I don't know how much time it took. But I'd guess we're talking about 3, 8 hour days if we did them all at once. It was fun seeing all the pictures again, but the sorting and classifying was a pain. So be aware: The pain for us was greater than the cost of getting the pictures scanned. But we're still glad we did it. If you end up getting photos scanned, let me know and I have some tips that will save lots of time.
---
Great service. Quality scanning
September 02, 2016
---
I am happy with the quality of the scans. Sent 775 pictures. I would do it again since the DVD loaded on my laptop easily and all I had to do was adjust the photos that needed to be vertical.
August 29, 2016
---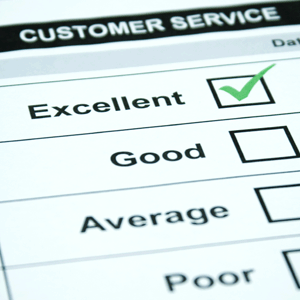 ---
From the moment they received my order, they notified me of receiving it as well as each step in the process, including making changes or adding to the order with easy convenience. They are excellent in their customer relations.
August 25, 2016
---
The photos sent to me from ScanMyPhotos on DVD were of excellent quality, and I appreciated them emailing me when they received my order, then emailing me and telling me an update of when to expect my order, and lastly when they sent it out and when I would be receiving it.
August 24, 2016
---
Love this company!! Great service!!
August 24, 2016
---
Great service
August 23, 2016
---
I sent in 3,000 photos, and I am very happy with the way my order was handled. While I haven't compared photos to make sure they are complete, the quality is what I expected.
August 21, 2016
---
Wonderful job,
August 19, 2016
---
Little hesitant at first sending out my photos, they did a awesome job! Putting together a new batch now. What a great way to save your photos and have easy access to them.
August 17, 2016
---
I liked that they emailed me to say they had received my photos and emailed me again when the photos and scans were ready to be shipped.
August 16, 2016
---
A fabulous job. Everything came out just the way I had hoped it would. Am going thru shoeboxes to send you more
August 15, 2016
---
I received my data dvd (which by the way is not viewable on my regular or blu ray dvd player), but it IS viewable on my computer. The photos look GREAT. The older photos were getting more discolored and deteriorating as the years passed, and now that will no longer be a problem. My shelf full of photo albums can be placed into compact storage boxes (or even discarded), and the images remain. I would suggest that they change the label on the return dvd to look less like a promotion for their company. thanks for all your hard work!
August 13, 2016
---
Scan My Photos did a fantastic job with our photos – fast, efficient service – and very fast. Easy way to convert your photos to DVD!
August 12, 2016
---
All my pictures are now safe and easier to store on the DVD they scanned them on. My pictures where sent back neatly and well protected. Thank you 🙂
August 11, 2016
---
I numbered my photo's on the back, because I wanted them in order and I knew that it would be easier to put back in my albums.
August 09, 2016
---
Excellent service!
August 09, 2016
---
Good communication. Status at every step of process. Customer service – excellent. Reached associate immediately when called- helpful. Hardest part is my organizing photos by size of not only 4×6
August 08, 2016
---
Great service. Quick turn around. Scanned images turned out great. It took more time to organize and count 1000 photos than I thought it would.
August 08, 2016
---
I appreciated how they kept me informed throughout the process.
August 08, 2016
---
Easy, fast, secure great way to keep photos that aren't in albums and you just have in a box.
August 08, 2016
---
They did a fantastic job putting the pics on DVD and promptly returned the pics. Would definitely use them again.
August 04, 2016
---
The scanned 4″ x 6″ color photos are high quality. Recommend purchasing the high resolution upgrade.
August 04, 2016
---
Excellent service, customer relations! Loved how I was notified along each step of the processing – from date photos were received, processing beginning and tracking when package was shipped. Service was extremely time efficient also.
August 04, 2016
---
The whole experience was great. It was easy to prep the photos. Once they received them, I received an e-mail. When they started scanning I received an e-mail. Then when they shipped I received an e-mail. My photos were returned with no problems.
August 02, 2016
---
Completely satisfied with prompt, reliable service from this company. After sending off my photos to them, within 2-3 weeks I receive original photos back in mail along with CD of all photos digitized.
August 02, 2016
---
Received e-mails from the company every step of the way confirming when they received my photos, when they were being scanned and when they were shipped back. It's hard to mail your pictures away so it was nice to know they were being tracked. Great service and I received them back within 2 weeks, I will be using this service again in the near future and will recommend to others.
July 28, 2016
---
I found that scanmyphotos was a cost effective way to digitize old photos. The cost, when on sale, was reasonable. The process was easy and efficient. The digital images were not great but acceptable, especially for archiving purposes.
July 28, 2016
---
So glad to get rid of all the photo boxes and have the pictures accessible to every
July 26, 2016
---
I numbered my photos and they were scanned in that order. It helped me remember the year for the 1,000 photos.
July 25, 2016
---
I liked the whole experience except for two things. What I liked: they were fast and when I received my photos back they were well packed. So easy and quick. I sent the pictures and had them back within 2 ½ weeks.
July 22, 2016
---
Very nice service. They keep you informed as your photos go through the process. You also have the ability to purchase other options such as scanning other sized photos.
July 21, 2016
---
I used the DPI 300 and the quality was just fine.
July 20, 2016
---
love it! quick & lovely
July 19, 2016
---
Scan my photos was quick and did a great job. Thanks to them I now have all the family photos, pre-digital age, digitized!
July 17, 2016
---
This is my 4th time using ScanMyPhotos. I have thousands of photos to scan and to do them myself would have taken forever. They let you know when your photos arrive and when they'll be shipped back. I would highly recommend them.
July 17, 2016
---
What a great company! They took the time to actually email me that my photos arrived messed up. Apparently they came lose from the rubber band. They also called me to let me know my order was ready and being sent. I appreciate them staying in contact.
July 16, 2016
---
This was second time using them. Start sorting your pics NOW so you'll be ready to mail to Scan My Photos when they offer discount on their services. I chose to sort by events, persons in pic, place, etc. Sure helps me have more storage space now that my closets don't have boxes of photos. I enjoyed mailing originals to family & friends to have fun reminiscing once I knew I had copies scanned.
July 14, 2016
---
Quick reasonable service
July 14, 2016
---
Great to work with!!! They did a terrific job at a great price. Sent emails to tell where they were in process 1. Received 2. Started the Scan 3. Ready to Ship
July 13, 2016
---
Some photos were over 40 years old and they scanned quite well. I paid a little extra to have photos of various sizes scanned and it was worth it. There were two photos that they couldn't scan. They were both older Polaroids that had a backing on them – they were too thick. I am very pleased with my purchase.
July 12, 2016
---
They did an awesome job! So happy to have this completed. Thank you!
July 08, 2016
---
Be sure to turn your photos in the same direction as they burn them in the direction they are when you mail them in.
June 30, 2016
---
The service was quick and the pics came out great.
June 27, 2016
---
The whole process went smoothly, because I followed the directions set forth by ScanMyPhotos.com. The discs came back just as I expected and just as advertised, and my original photos were returned unharmed. Recommend this as a way to preserve precious memories!
June 21, 2016
---
They provided the service they described and in a timely way.
June 17, 2016
---
Excellent Service! Shipped the pictures and they were returned exactly as I had sent them. I would recommend this company to anyone that has lots of pictures. I was able to give my parents copies and my brother. Will use again
May 10, 2016
---
Great customer service!
May 09, 2016
---
It saves a ton of time copying old photos!
May 05, 2016
---
They are the best in restoring your memories!!! Thanks everyone!!!!
May 04, 2016
---
Sort your pictures carefully to avoid extra processing charges re non STD prints – i.e. larger or smaller than 4×6 but service and instructions are very good!
May 02, 2016
---
Excellent service. High quality scans. Great price.
April 27, 2016
---
Quick and professional. So happy with my scanned photos. Everything was returned to me perfect! Thanks for much!!!
April 27, 2016
---
Make sure you read all the details for how to mail your photos. Do the upgrade to 600 DPI.
April 23, 2016
---
very fast service. great price for that many pictures scanned.
April 21, 2016
---
Great service. Very fast turn time.
April 19, 2016
---
Simple and easy just as the instructions said.
April 15, 2016
---
Good quality digital photos from prints. Returned in a reasonable time period.
April 10, 2016
---
Easy directions to follow for mailing photos to be scanned. Quick turnaround time for receiving CD and photos.
March 29, 2016
---
Quick turnaround. Very pleased!
March 21, 2016
---
Great service! If you follow the very detailed directions your pictures will be scanned as outlined.
March 16, 2016
---
Just follow their directions carefully, and you will be satisfied!!
March 16, 2016
---
I have been totally impressed with this company. They treat my photos with extreme care and do a great job.
March 14, 2016
---
Great service, great quality.
March 11, 2016
---
Wonderful customer service!
March 07, 2016
---
Great customer service!
March 03, 2016
---
excellent service. pictures all came back in order and safely. the scans were great
February 03, 2016
---
Wonderful, wonderful and wonderful job!
February 01, 2016