Running and navigating a business is tough. But, the best way to identify how you are doing is ask. At ScanMyPhotos.com, feedback is critical.
We want to hear the good and bad. A principle reason for our 26-years in business is to constantly seek out input and find out how we are helping people across the world digitize their pictures. Below are a sampling of real customers sharing their feedback. Thank you to all why replied and shared their experience. We are so fortunate to have you as part of the ScanMyPhoto experience.
---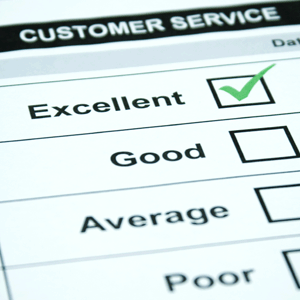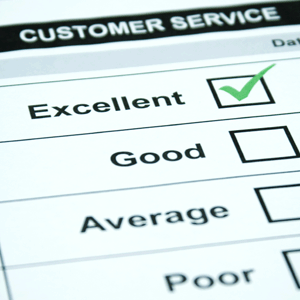 Excellent service. High quality scans. Great price.
April 27, 2016
Make sure you read all the details for how to mail your photos. Do the upgrade to 600 DPI.
April 23, 2016
Simple and easy just as the instructions said.
April 15, 2016
Good quality digital photos from prints. Returned in a reasonable time period.
April 10, 2016
Easy directions to follow for mailing photos to be scanned. Quick turnaround time for receiving CD and photos.
March 29, 2016
Quick turnaround. Very pleased!
March 21, 2016
Great service! If you follow the very detailed directions your pictures will be scanned as outlined.
March 16, 2016
Just follow their directions carefully, and you will be satisfied!!
March 16, 2016
I have been totally impressed with this company. They treat my photos with extreme care and do a great job.
March 14, 2016
I am in the middle of digitizing all my hard copy photos, for archival purposes. Still have several 1000 to go, but I am slowly making a dent in photos since the late 70s. Follow the packaging instructions to a tee – Scan My Photos does the rest in a swift, professional manner. It may be worth it, as you organize your photos to pay the small extra fee to keep in a specific order, and/or step up to the "other than 4 x 6" photo fee if you have really old photos that are from the early 1900's. It is VERY worth it!!
March 14, 2016
Great service, great quality.
March 11, 2016
I was very satisfied with the outcome
March 08, 2016
Enjoying memories from years ago. Very responsive on the telephone. Purchase even for a different size because they have reasonable add-ons. March 08, 2016
Wonderful customer service!
March 07, 2016
I went with the suggestion that 100 photos is approximately 1 inch, and therefore, 10 inches of photos is approx 1000 photos.
March 05, 2016
This is a great company. I am extremely satisfied.
March 04, 2016
Have placed several orders with Scan My photos and I am always very satisfied with the quality of my discs and their service
March 03, 2016
Sort photos and put place-cards in between batches, such as year by year. Try to orient all the photos the same way consistently to make turning the vertical ones easier to do.
March 03, 2016
Great customer service!
March 03, 2016
got this off my things to do—seems like a great deal!
March 02, 2016
I really appreciated the attention they gave my order. After I submitted my 2,000 family photos, they called me personally to double check a couple of details. About a week later, I received an email telling me that they were currently processing my order. My DVD arrived at my doorstep on the day it was promised. I will definitely use them again.
March 02, 2016
Love this service!
February 25, 2016
They are efficient and the pictures on DVD are beautiful!
February 22, 2016
Excellent job. They contacted us by email every step of the way from arrival of our photos to shipping us the final product.
February 18, 2016
they did a great job!! How wonderful to have our old print pictures digital!!
February 17, 2016
Great way to cut down on clutter and store cherished photos!
February 17, 2016
What a great service.
February 17, 2016
They are wonderful!!! Second time to send photos to them!!
February 16, 2016
I would be glad to put in a good word for Scan My Photos. C. Hodges – Alabama.
February 14, 2016
Super fast service! Will do again for sure
February 12, 2016
Great company. They do a very good job of scanning photos.
February 11, 2016
Definitely using them again to get more pictures scanned. Much better than other scanning service I used in the past.
February 10, 2016
I just used the 4 X 6 standard scanning with no different sizes or the "In order" package—very happy—I have a lot more to do now!!! BUT VERY EXCITED ABOUT IT! Good Quality —
February 10, 2016
Scan my Photos did an excellent job of scanning the photos quickly and efficiently. I had no problems whatsoever with their service. I have recommended them to several people since.
February 10, 2016
Excellent service. pictures all came back in order and safely. the scans were great
February 03, 2016
Very simple to use this service. Awaiting my order to return but great customer service.
February 03, 2016
Great deal, even with paying for upgrades like scanning in order and 600 dpi resolutions,
February 03, 2016
They did a wonderful job!
February 01, 2016
Great service
January 29, 2016
Love this company. I'm so happy with the pictures I've had processed from ScanMyPhotos. You won't be disappointed.
January 29, 2016
Great service. They email you when they receive your pictures and when they are sending them back.
January 29, 2016
Very good and pleasant customer service!
January 11, 2016
They are so friendly and helpful. Turnaround was fast and we enjoy the results immensely!
January 09, 2016
I am thrilled with the out come of the scanning project! I would highly recommend this company!
January 08, 2016
ScanMyPhotos returned my originals so well packed that all I had to do was tape up the box thoroughly and it is waterproof and protected for the future.
January 04, 2016
Have one since I just sent in the pictures to be scanned.
December 26, 2015
I followed their directions exactly and was very pleased with the scans and their return of my originals.
December 21, 2015
This is a great way to get rid of all those piles of photos or photo albums
December 16, 2015
Sending messages on how my pictures are being done and cared for
December 09, 2015
Great Service! I've just about got all my photos scanned Very convenient and great job!
December 08, 2015
They did a great job
December 03, 2015
Awesome awesome customer service! They scanned 1,000 odd/sized pictures representing my whole life – also my baby pictures! The package arrived today This will be a very special Christmas present for my children!
November 29, 2015
Have been happy with all the photos that I have sent to them Be sure and upgrade to 600 dpi
November 24, 2015
Easy to work with, great service!
November 24, 2015
Super easy to use and they do a wonderful job I have had them scan at least 10,000 photos over the past year with no problems. They update you with emails along the process. Would highly recommend and will continue to use!
November 18, 2015
It is a GREAT service to keep your pictures safe
November 17, 2015
I would highly recommend this company and have sent many pictures for them to scan I have been very happy with the results as well as the quick turnaround time They notified me when they received my package, when they started processing and when they sent the pictures back It was scary to send my first package in but they were sensitive to the importance of the pictures, keeping you in the loop and getting them back to you safely
November 15, 2015
They do good work, just make sure you follow the instructions when you send in your photis
November 14, 2015
Follow their instructions and the results are great!
November 13, 2015
Great service
November 03, 2015
I have not got my photos back yet but they let me know when they received them and when they started scanning them so I should be hearing from them again soon
October 08, 2015
Was done fast and all pictures were sent back fine
October 07, 2015
Follow up, because I called them to find out status, they told me they were trying to contact me on my order. I never had a call from them. But after that everything went smoothly.
October 05, 2015
Pay for the enhanced resolution for older photo's. For digitized photo's the 300 resolution was good enough but I think the 600 would have been better. Sorry I didn't go for it.
September 29, 2015
Easy to ask questions and get truthful answers quickly. I like the email notifications of receipt and processing.
September 29, 2015
Perfect experience!
September 28, 2015
Very happy with the service and efficiency of ScanMyPhotos. The instructions for sending in the photos are so good that I really don't have any other tips. I get emails when they receive the photos, when they start scanning and when they send them out. Helps to ease the worries of sending photos off.
September 22, 2015
The people at ScanMyPhotos.com were incredibly helpful! I got my CD with my photos within a week!
September 21, 2015
Great work.
September 16, 2015
I have been getting progress updates and shipping info. It puts one at easy when waiting for precious pictures to come back.
September 14, 2015
Just received my first batch of 3,000 photos back from ScanMyPhotos. The pictures look wonderful on the disks. I would definitely recommend their upgrades. Can't wait to send out the next batch of 3,000!!!
September 10, 2015
This rate is bare bones minimum. There are many extras, some of which you'll want. It's probably still a good deal in the end.
September 08, 2015
It is great to have all my photo's scanned in of our girls when they were younger. Put all my photos in a photo box and no longer have the bulky photo albums taking up space.
September 08, 2015
Follow their instructions and it's a breeze
September 01, 2015
Follow their instructions and the results are great!
August 27, 2015
Give yourself plenty of time to prepare, read the contract carefully, follow the instructions. This is not hard but you need to pay attention.
August 24, 2015
Scanmyphotos.com is great! I was nervous sending my photos all the way to California from Massachusetts as my photos are precious memories, scan my photos was great as soon as they received them they scanned them and I received my photos back within a week i sent them!! This service is Great I didn't have to sit and scan al of my 2,000 photos by myself which would've taking awhile and now I have all my photos on a DVD and USB which take up less space then the 7 big photos albums I had.
August 03, 2015
Great service! Was very happy with them.
July 30, 2015
This service was very affordable compared to other local photo scan services. It's important that the photos are the size specified. I had my measurements wrong, so I paid extra. But, still cheaper than doing it locally. Very nice, friendly staff.
July 27, 2015
It is a lot of work organizing and sizing, but the end result is worth all the trouble
July 17, 2015
I just uploaded the photos and was so pleased that they did my shots in "order" of years. I had bundled the photos into years of vacation photos and put an index card with dates on top. That was scanned and we followed in sequence. So happy that I did this…now I can eliminate a box of prints and just have the one CD!
July 16, 2015
Excellent photo scanning. .I have never had any problems. Email updates provided throughout. Would highly recommend.
June 30, 2015
They were very efficient and easy to use.
June 24, 2015
Very nicely done and in a timely manner. Follow instructions exactly.
June 22, 2015
I got my family photos and the new DVD back fast . My photos were all in the same shape and order as I sent them. Scan my Photos employees would always return my calls when I had a question. They provide quality service and would recommend them to anyone.