How many companies do you know that do not rely on advertising?
At ScanMyPhotos.com, our source for scoring raving fans and outreach for our e-commerce photo digitizing is from our customers. They are the reason for our 25-years of success. What this means is the money saved by doing no advertising – to promote our photo digitizing services – gets passed back. That is how we can scan about 1,800 pictures with free 3-ways delivery for just $145, and completed in just days, when ordering our popular prepaid fill-the-box service online.


Here is a sampling of customer comments we regularly receive.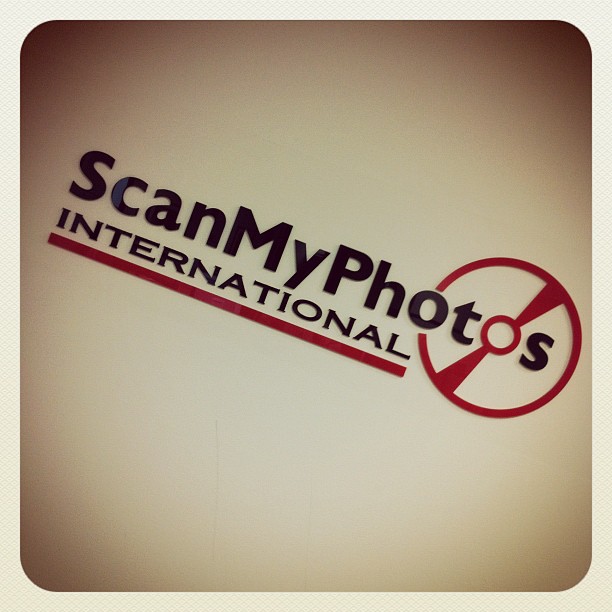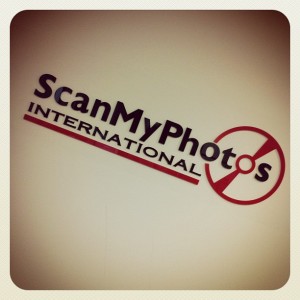 ScanMyPhotos.com is great! I was nervous sending my photos all the way to California from Massachusetts as my photos are precious memories, scan my photos was great as soon as they received them they scanned them and I received my photos back within a week I sent them!! They don't scan them in order, if you want it scanned in order you have to check the scan in order on the order form and it will cost you extra. This service is Great. I didn't have to sit and scan all of my 2,000 photos by myself which would've taking awhile and now I have all my photos on a DVD and USB which take up less space then the 7 big photos albums I had.
August 03, 2015
Great service! Was very happy with them.
July 30, 2015
Excellent results! Cannot believe how nicely my 50-year old photos scanned onto the DVD. Also great communication from scanners while order was in progress. ScanMyPhotos has my trust! I will continue to use.
July 27, 2015
This service was very affordable compared to other local photo scan services. It's important that the photos are the size specified. I had my measurements wrong, so I paid extra. But, still cheaper than doing it locally. Very nice, friendly staff.
July 27, 2015
It is a lot of work organizing and sizing, but the end result is worth all the trouble
July 17, 2015
I just uploaded the photos and was so pleased that they did my shots in "order" of years. I had bundled the photos into years of vacation photos and put an index card with dates on top. That was scanned and we followed in sequence. So happy that I did this…now I can eliminate a box of prints and just have the one CD!
July 16, 2015
Of all the photo scanning providers, this company is the fastest and by far least expensive. I can detect no lack of quality compared with other services that I have used.
June 30, 2015
Excellent photo scanning. I have never had any problems. Email updates provided throughout. Would highly recommend.
June 30, 2015
Just note that it's extra if photos are different sizes & most older pics are.
June 29, 2015
They were very efficient and easy to use.
June 24, 2015
Very nicely done and in a timely manner. Follow instructions exactly.
June 22, 2015
I got my family photos and the new DVD back fast . My photos were all in the same shape and order as I sent them. Scan my Photos employees would always return my calls when I had a question. They provide quality service and would recommend them to anyone.
June 19, 2015
very good company
June 15, 2015
photos arrived back exactly as sent. Scanned copies looked very good. They were not all turned the same way but we did not pay for that extra service.
June 15, 2015
Follow instructions precisely
June 11, 2015
ScanMyPhotos is always very courteous and professional. I know my pictures are in competent hands and I will be happy with the end product.
June 10, 2015
They returned all and scanned perfectly. I am ready to buy and send another batch of photos to be scanned.
June 09, 2015
Be sure and follow the steps carefully. Read each instruction and you will be able to receive your product more quickly.
May 28, 2015
All communications were prompt and detailed each step of the way and the dvd pix are great.
May 27, 2015
Their service was very fast and I got continual updates (so I never had to worry about the status of my photos). Great customer service & fabulous product. I would highly recommend.
May 21, 2015
Read the preparation directions carefully but the project went well and the company seemed very professional to deal with.
April 23, 2015
Liked very much that they emailed me to say they received my photos, and emailed me again that they were processing it, then emailed me to tell me they just shipped the package. And it arrived 2 days later; perfect!
April 21, 2015
Service as advertised and have been a repeat customer.
April 21, 2015
It was awesome! Thanx.
April 10, 2015
If you're not completely satisfied with your order, call them and they will make it right free of charge.
March 23, 2015
A reasonable way to scan older photos
March 04, 2015
It's a great deal, especially if you consider how much time it would take to scan your photos yourself. This is the second time I've used their services.
March 04, 2015
The 1,000 4×6 scans is an amazing price at $29.99. Consider adding an option or two (also a la carte) to increase the value of your order. for instance, if you have sizes other than 4×6, you get a discounted rate to include them in your order.
March 03, 2015
I was notified when my pictures arrived and also received an update as to the status of the scanning job. Very professional operation.
March 02, 2015
2nd time ordering because I was pleased with the first order and companies policies.
February 26, 2015
Their instructions are very efficient and explain things very completely. Just follow their instructions and you won't have any trouble at all. It does take a little while for the order to be completed, but they sent me an e-mail when they received my package, another when they began working on it, and yet another when they sent me the completed order. Everything arrived in good shape, including all the pictures I had sent them for scanning.
February 25, 2015
Read the instructions well
February 23, 2015
I highly recommend this business for digitizing photos. Great service and a wonderful job.
February 20, 2015



NEW YORK TIMES, David Pogue Aug 2008 ScanMyPhotos Review
Use index cards between stacks
February 11, 2015
Follow the instructions carefully
February 10, 2015
Read and follow their instructions for shipping and additional options carefully. They do a great job and I was very satisfied with the results.
February 05, 2015
Good job…pretty quick
February 05, 2015
Fast service with good picture quality
February 05, 2015
Make sure to read the organization tips prior to sending – I'm sure it makes the process go a lot quicker – I got mine back really fast
February 04, 2015
Follow their packing directions carefully and it should all go smoothly.
February 04, 2015
These people are very accessible and accommodating. I overshot the deadline by a day or two and they called it a "grace period'…I called it very sweet!
January 29, 2015
ask them to be careful with the rubber bands when returning photos – a few of mine got bent
January 26, 2015
Don't be afraid to contact them with questions… they are wonderfully helpful!
January 23, 2015
Upgrade to 600 dpi. Worth it!
January 22, 2015
Absolutely the best money I have ever spent. I spent HOURS pulling out photos from old albums, 1978 to 2002 and to have them all scanned so that my children can have copies. I paid for the Soap deal and it helped a good deal on the oldest photos and Old Polaroids.
January 22, 2015
Make sure you only send the correct picture size you paid for
January 20, 2015
Make sure you stack your photos all the same side up. they may not all stay that way, but it helps to have them all oriented the same direction to begin with rather than having a random upside down photo on your DVD!
January 16, 2015