When Patti Gaffney first heard of ScanMyPhotos, she felt like she hit the jackpot.
The Grapevine, TX resident (yes, she lives in the heart of Texas wine country), is the family historian. Not only does she have 30 years worth of photos from her own marriage, but she has piles of photos that relatives have given her over the years. In short, she is responsible for preserving and sharing a lot of photos.
"I am not one to sit and scan my own photos – I don't think they come out as nice," Patti told me during a recent phone conversation. "I ended up choosing the option for a greater detailed scan, and I am really pleased I did. The quality is amazing!"
When I asked her what else she liked about working with us, she didn't hesitate to answer. "When I had questions, they were answered by a person right away, and they did a nicer job boxing and returning my photos to me than the way I sent them. Everything was so organized!"
The best part of having all of these photos scanned, of course, was the memories they brought up for Patti and her family.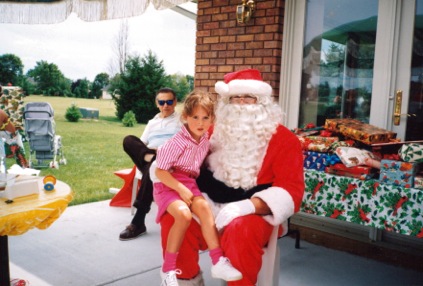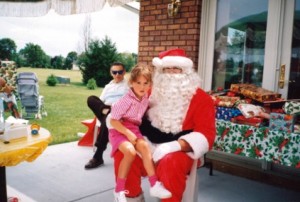 "A lot of them were pictures of my kids and my husband's father, who passed away 15 years ago. There were all of these pictures with Jerry and the kids at different events I had completely forgotten about. Like, they somehow found Santa in July in Wisconsin, so there were pictures of the kids in their bathing suits with Santa."
Now that all of her photos are scanned, Patti is busy working on projects she had held off on – one in particular was for the neighborhood she lives in. "I had a whole file of pictures that people had given me from events in the neighborhood, and now I can share them with our neighbors. There were 2 schools built in this open field behind our house, so I have pictures of the field and the schools under construction. I also have photos of the road we live on – it was a one lane road and it's now a divided, 4 lane street."
The most fun part is sharing the photos. Patti said she picks out random photos and puts them up on Facebook, or she mails off copies to people – what a delightful package to find in your mailbox!
If you're the family or neighborhood historian, send us your photos to be scanned. Just like Patti, you'll finally be able to share all of those photos – and enjoy them too!