Each year, to celebrate our extraordinary employees and to provide an opportunity to bond, the entire ScanMyPhotos.com family heads out to the Capitol of fun as we leisurely enjoy Las Vegas.
We recently returned from this year's retreat, which vaunted a more over-the-top adventure than ever in the past. The celebration was in part due to our expansion from a 1,200 sq. ft. retail location to our new corporate headquarters in Irvine, CA – boasting 6,000 sq. ft and 19 separate offices. Our staff has also grown over the years, from five to nineteen employees (new ones are on the way).
For this retreat, we even flew a former employee to join in the fun. Although Phil is now attending the University of Massachusetts, it was important that he too attended, after all, we are a tight-knit family and his efforts also assisted in magnifying the upswing in our business; besides, we hope that during vacations and next summer, he will return to work with us.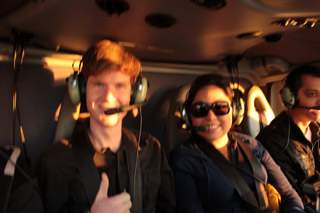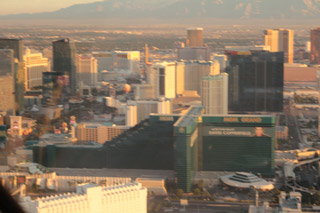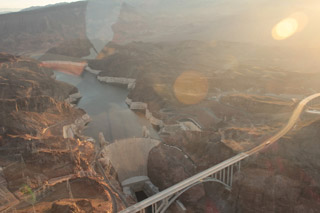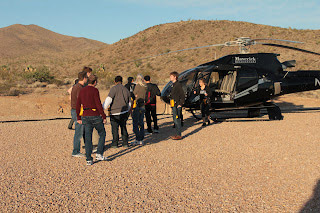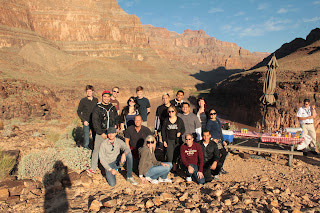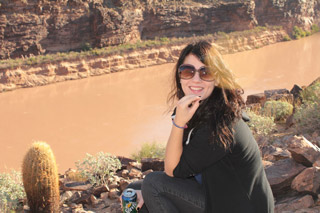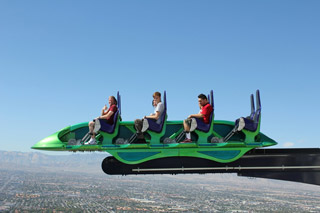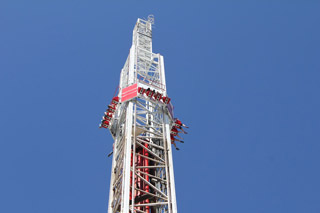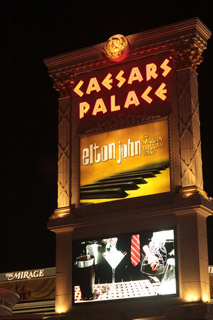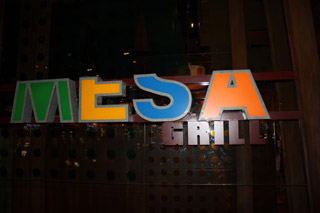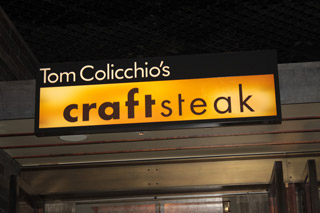 Those guests flying to Las Vegas were met with chauffeured Rolls Royce Ghost limousines to whisk them to SKYLOFT'S. Perched on the top two floors of MGM Grand, SKYLOFT'S redefines luxury.
From the modern two-story loft design to their personal 24-hou
r butlers, every detail was carefully planned to ensure our absolute comfort.
At this years ScanMyPhotos.com Vegas adventure, we included a master suite at SKYLOFT'S Suites. Several employees engaged and talked with the celebrities that were also staying on our floor. Along with separate luxury rooms throughout MGM Grand, Vegas shows, culinary and unique thrill ride experiences were also provided.
Some of the activities included:
Front row seats to LOVE, the Cirque du Cell celebration of the musical legacy of The Beatles at Mirage Hotel and Casino

Row three seats for Elton John's Million Dollar Piano Show at Caesar's Palace
Heart-pounding thrill rides atop the Stratosphere Casino Hotel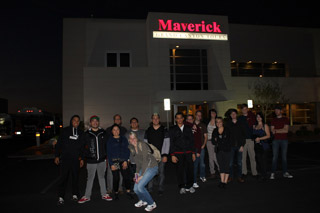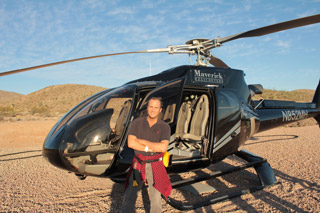 Grand Canyon Helicopter Tour – We began at 6:00 a.m. on Saturday as we received a briefing on the helicopter adventure by Maverick Helicopter Tours. Sixteen of our guests were wisked above the beautiful Lake Las Vegas, Lake Mead, the world-famous Hoover Dam and Fortification Hill, an extinct volcano. Along the way we saw breathtaking scenery and wildlife of the Southwest. Then, we descended and landed 3,500 feet into the Grand Canyon in Hualapai Indian Territory. Champagne, beverages and a morning breakfast were served some 300 feet above the mighty Colorado River surrounded by one of the greatest natural wonders of the world. Afterwards, we boarded the helicopters for a journey back through the Grand Canyon and land on the West Rim, where we enjoyed the spectacular views at Eagle Point and received a brief introduction to the Hualapai Indian legends and culture. Afterwards, we headed to Guano Point, a breathtaking observation spot overlooking the Grand Canyon where another meal was served. The adventure culminated with a walk on the Grand Canyon Skywalk, the new glass bridge attraction. On the ride back, aboard our three chartered helicopters, we set out back to the SKYLOFT'S Suites, toward Las Vegas through the Bowl of Fire and concluded the journey with a flight over the Las Vegas Strip.
In-room games and dining experiences at SKYLOFT'S Suites were hosted throughout the retreat along with those famous Vegas buffets at MGM and Mirage.


Dinner included reserved seating for our seventeen guests at two of the hottest Vegas restaurants.


MESA Grill Las Vegas at Caesar's Palace: Bobby Flay brings his passion for bold and innovative Southwestern fare straight to the heart of the region that inspired it at Mesa Grill, Caesars Palace, Las Vegas. Bobby developed his signature style of American cookery, marrying the flavors of southwest with his love of grilling at Mesa Grill. Dishes like New Mexican Spice Rubbed Pork Tenderloin with Bourbon-Ancho Chile Sauce, Sweet Potato Tamale, and Crushed Pecan Butter were presented. In a nod to the West, he also included a Chiptole Glazed Rib-Eye with Red and Green Chile Sauce. Las Vegas' proximity to Mexico gives the restaurant access to some of that country''s highest-quality tequila and mezcal offerings, and the expansive wine list has a global reach yet maintains an emphasis on top American wines. The combination of Mesa Grill's magnificent decor, the exciting vibe of the casino atmosphere and Bobby Flay's stunning range of textures, flavors and colors incorporated into his menu electrify all of us.


Spago Vegas: At the flagship of Wolfgang Puck's fine dining restaurant empire at Spago, located in The Forum Shops at Caesar's, just steps away from the Colosseum Theater where we saw the new Elton John show, we were presented with an imaginative diner menu. Acknowledged as the spark that ignited the Las Vegas culinary phenomenon, Spago is the preeminent trendsetter in cuisine, service and style — synonymous with fine food and celebrity clientele. Executive Chef Eric Klein's menu features seasonal American cuisine with influences from around the world and trademark Wolfgang Puck touches.


Craftsteak Las Vegas: After a day traveling to the Grand Canyon and afternoon in room movies, we stopped off for cocktails in the private SKYLOFT'S lounge 29 floors above the Vegas Strip and then ambled through the SKYLOFT'S lobby to Craftsteak, where the James Beard Award Winning Chef, Tom Colicchio created menu items that appeal to all lovers of fine food. Using only the finest ingredients from small family farms and other specialized venues, every dish bursts with flavor. While this famous steakhouse offers mainstays like Kobe beef, specialties also include veal, salmon, lobster, and farmer's market vegetables. Before a medley of the most popular desserts were served, each guest was provided with a private tour of the Craftsteak kitchen.


Why did we entertain our employees in Vegas?


We are smart and they deserve it. They are the best employees in the WORLD and the reason for our success! After 21-years in business, we understand that our most important resource are those dedicated workers that help build and expand ScanMyPhotos.com. Every smart entrepreneurial company should understand the fuel that powers their business are their employees. Beyond a very rich compensation program, including free lunch and 100% paid medical, dental and eye coverage, we constantly strive to create an environment that fabricates loyalty and a steadfast commitment to excellence. After all, our business is to preserve millions of precious photo memories, and along the way, create new ones for us that will be coveted forever.