Hurricane Relief and Preparedness With Free Photo Scanning To Preserve Your Family Pictures
UPDATE. Due to requests from people in South Carolina and other regions affected by Irma, we are extending this effort to all people affected by the recent hurricanes, wildfires and natural disasters in other areas.
500 FREE* 4″x 6″ Photo-to-DVD Scanning ORDER FORM – Please print and include with your order. Full details below.
---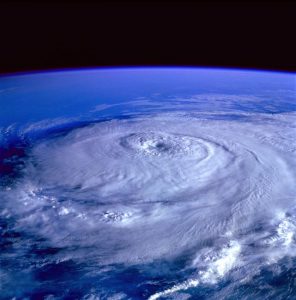 Everyone is heartbroken by the devastation from Hurricane's Harvey and Irma.  We all want to help. But, when we saw the families who lost everything, it was a call to action. How can others be prepared and protect those decades of family photos?  Over the past 27-years, we've often been involved in advocacy efforts, so this is something right up our ally. How to help?
As reported by eWEEK, excerpt:
Natural disasters such as hurricanes Sandy, Harvey and Irma are often the destroyers of family heirlooms, such as furniture, clothing and photographs. Of those three, photographs are generally considered the hardest to replace. Often, they are simply not replaceable.  With the natural events of the last three weeks hitting the south and southeast of the United States, numerous physical photo albums, videos and other irreplaceable memories were lost forever as flood waters and high winds tore communities and dwellings to pieces. A little planning in advance can save these memories forever, and ScanMyPhotos.com is offering to help people think about doing this. READ MORE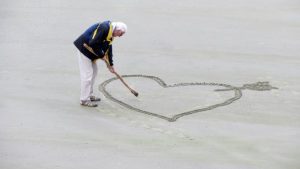 If you are a resident in Texas or Florida (or other regions affected by recent natural disasters)
ScanMyPhotos.com
will digitize your photos without charge*.  Up to 500 4″×6″ standard pictures per family/address. Please see below for full details and ordering instructions. There is a $14.95 return S/H fee.
---
*THE TERMS: For Texas, Florida and others affected by recent natural disasters. Cannot be combined with prior orders. Each order of up to 500 standard 4″x6″ photographs must be mailed as one order, no walk-ins, and a $14.95 return S/H is required. Expires September 25, 2017.
All 4″×6″ photos must comply with photo preparation guidelines
 [with a 4″x6″ size limitation]. Many popular add-on services for an additional fee are available. Void where prohibited, applicable sales tax required, no cash value, and this offer may be subject to cancellation without notice for any reason. Helpful
video
on how to prepare your pictures. Your original photos are returned with your scanned pictures on a DVD data disk. Upload and 8 GB thumb drives are available for an added fee (see below).  
Limit of liability and copyright terms 
---
MAIL THIS PRINTED FORM AND YOUR PHOTOS TO:
ScanMyPhotos.com
3 Corporate Park Ste 160
Irvine, California 92606

Phone: 949-474-7654

---
Step 1. Type out this form in your web browser (
please do not hand write information
)
Step 2. Print out and sign this official order form
Step 3. Pack your photos (
packing instructions
) for shipping and include filled out order form. Package must be postmarked by September 30, 2017, or our standard photo scanning charges apply at a pay-per-photo scanning rate.
---
Shipping Information
Return shipping address:
Customer Name:
Company Name:
Street:
Suite/Apt:
City: State: Zip:
Phone: Email:
Yes, I have read and agree to the "
Limit of Liability & Copyright Agreement
" terms. I have carefully reviewed and complied with the
ordering instructions and requirements
. I understand that if my order is not properly submitted, it might incur additional fees. I understand that this offer expires on September 30, 2017.  This offer is valid only for up to 500 4″x6″ photo scans (only 4″x6″ photo are accepted unless the "sizes other than 4×6" add-on option is added). Any quantity over 500 pictures will be charged accordingly ($0.16 per photo plus any additional options you choose) and any photo that does not meet the
requirements
will not be scanned. Certain terms and conditions apply.
You may only send one order per person/address and only to addresses in Texas, Florida or other regions affected by recent natural disasters.  All additional options selected below will be applied and charged for.  YOU ARE REQUIRED AND AGREE TO PAY THE $14.95 RETURN S/H FEE ON THIS ORDER.  Name to appear on your imprinted DVD, albums and other products (20 characters max):
Featured Additional Options to Enhance Your Scans:
No featured additional option entitles you to more than your initial 500 scans. Any a la carte additional options selected will be charged for all scans contained within an order. Any quantity sent over 500 will be charged our standard rate of $0.16 per scan plus any additional options selected.  Extra vouchers or unused value of vouchers cannot be used to pay for additional options. For a full description of all additional options, visit
www.scanmyphotos.com/additional-options.php
. By selecting an additional option, you are agreeing that you have read, understood and agree to the fee for the option.
---
THE WORKS COMBO Includes
600 DPI
Sizes other than 4×6 [3″5″ – 8″x10″]
Scan in Order
Photo Soap
Photo Index Book & Rotation
Cloud Upload Service
4 Total DVDs
1 8GB USB Thumb Drive
Your Price: $189.95
---
Includes
600 DPI
Sizes other than 4″x6″ [3″5″ – 8″x10″]
Scan in Order
1 DVD and 1 USB Thumb Drive
Your Price: $84.60
---
PHOTO SHARING COMBO Includes
300 DPI
Scan in Order
Photo Index Book & Image Rotation
6 Total DVDs
1 Thumb Drive
Your Price: $122.95
---
A la Carte Additional Options
600 DPI Scans
–
: $37.70 extra.  Your free offer is for standard
300 DPI scanning. If you wish to upgrade to 600 dpi, this is an additional fee.
SIZES OTHER THAN 4″x6″
–
 $20.00 extra
SCANNING IN ORDER
–
$30.00 extra
EXPRESS SCANNING
–
 $90.00 extra. Scanned within 3-5 day from receipt
PHOTO SOAPSM PICTURE ENHANCEMENT
– 
$35.00 extra
UPLOAD SERVICE
–
 $15.95 extra
THUMB DRIVE
–
 $15.95 extra per each ordered
EXTRA DVD – Your order includes 1 original DVD. Any additional DVDs are in addition to the (1) DVD you are already receiving.
IMAGE ROTATION
–
 $42.00 extra
PHOTO INDEX BOOK & IMAGE ROTATION–  $70.00 extra per index book.
Please make me a total of 8½x11 Photo Index Book(s).
---
Return Delivery Option (MUST CHOOSE "RETURN SHIPPING OPTION 1"):
ALL photos are returned with your DVD (We do not offer a photo disposal service)
Return Shipping Option 1 – I would like you to return my entire order via USPS Priority Service for $14.95, additional return S/H fee applies for larger orders
Please add USPS Priority signature confirmation for an additional $6.95
Signature confirmation service is HIGHLY recommended to ensure delivery of your photos back to you and only you. Otherwise the USPS carrier may just leave your box on your porch/mailbox leaving it susceptible to weather or theft.
---
Payment:
Please complete the info below.
We are required to charge sales tax as required by all local state laws (N/A for states without sales tax).
We accept all major credit cards.
IMPORTANT:
You must include this completed order form with your photos.
Name Printed on Card:
Credit Card Number:
Expiration Date (MM/YY):     CVV Code:
What is my CVV code?
Billing Address (if different than shipping address)
Street: Suite/Apt:
City: State: Zip:
IMPORTANT NOTE: You, as the customer, are responsible for knowing how many photos are being sent to ScanMyPhotos. We do not pre-count your photos and the only way for us to know how many photos you have sent is to scan them. If we scan them, you agree to pay any overage charges beyond the 500 pictures.
_________________________________________________________________________
Signature authorizing charge for order – Mail in orders only. (if applicable)
Remember to sign to authorize your charge, for the required return S/H charge, and any added items you choose.
---
FOR OFFICIAL USE ONLY
__________ Order opened and inspected by
__________ Order scanned by
______________ Scanner #
______________ Date Scanned
__________ Order rung up by
__________ Order packaged by
__________ Order shipped by
__________ Order postage
__________ Weight received
__________ Weight shipped
Order Notes: (ScanMyPhotos use only)