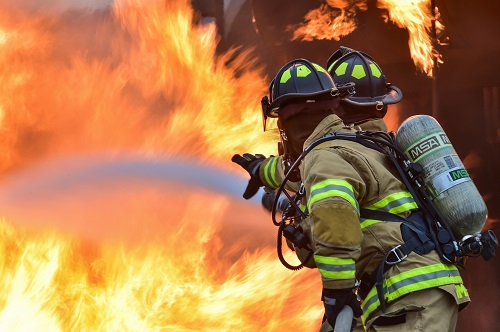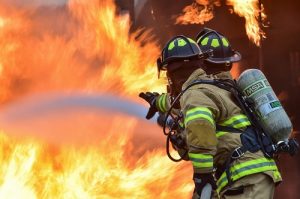 The vicious Carr Fire, burning over 200,000 acres for over a month in Shasta and Trinity Counties in California was finally contained August 30, 2018. Destroying approximately 2,000 homes and businesses, causing in fatalities and over $800M in insurance claims to date, the devastation will forever live in the minds of Northern California residents and impacted families. Aside from losing everything, having to rebuild their lives and possibly mourn the loss of loved ones, survivors of weather-related tragedies also have other irreplaceable losses when they lose precious family photos.
When you're a professional photographer, you not only lose your family's history, you may also lose your life's work. 95 year old Robert McKenzie is a professional wildlife and travel photographer who lost decades of work in the Carr Fire this summer. McKenzie and his wife Marcia evacuated their home with only the clothes on their back before the fire destroyed their home and everything in it, including 80 years of pictures.
The fire destroyed all of McKenzie's photography equipment and entire collection, including about 75,000 Kodachrome slides and negatives. How do you replace a lifetime of work and memories? It's impossible, but Frank Tona of Crown Camera in Redding, CA started a project to try and help. He has asked for anyone that owns McKenzie's work to bring the photos into his shop to be digitized in their lab free of charge. Tona credits McKenzie for inspiring his passion for photography, which has also become his career and wants to help restore his legacy.
Rather than rebuild their home, the McKenzie couple plans to move into an independent living facility, enjoy their family and Robert will start rebuilding his photography collection when his new camera arrives.
Robert McKenzie's impacts of the fire may have a greater number of images lost than a typical family, but the loss when your family's history is gone is felt just as deeply even if it isn't your livelihood. Spending years copying photos from family members after a disaster is likely, but there are some things you can do to safeguard your most precious images.
Backup Storage is Critical to Saving Memories
Get into the regular routine of backing up current images in digital formats and digitize older prints, slides, and other formats using convenient bulk scanning providers like ScanMyPhotos.com. You can then save the digital formats on external hard drives kept in safe deposit boxes or duplicated multiple locations. Using web-based cloud storage options work amazingly well and many are free to use with other services that you may already pay for like Amazon Prime.
Once you have preserved all of your old slides, negatives and printed pictures digitally and stored them safely, get on a regular routine of transferring current important images every few months. This provides some extra insurance for your family's history if tragedy strikes and lessens the chance that all of those memories that are so important to you and future generations will be gone forever.
https://www.scanmyphotos.com/blog/2018/09/water-damaged-photo-repair.html