Recent Customer Reviews of ScanMyPhotos.com
Before ordering from an Ecommerce company, it's always useful to ask how long they have been in business and what type of experience they have and read the reviews. At ScanMyPhotos.com the answer is A) Been in business since 1990; B) Our photo digitizitioon service has scanned nearly one-quarter billion pictures; C) See the below customer comments we received during the past two months.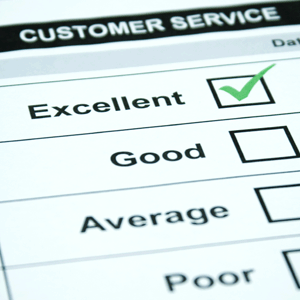 They were awesome the whole way through! And you can mix and match the picture sizes for a minimal fee. Thank you!
Great product!
They were really quick. I was not crazy about the photos being rubber banded upon return. I sent in zip locks so they would not get wet and they did not come back in them just with rubber bands around them. Not as big of a deal as it is sounding here. I will use them again.
Great price for this service!!!!
I highly recommend this company for handling your conversions. Very fast. They keep you informed of every step with e-mails.
Very pleased with the entire process. I sent in photos that are mixed sizes and many were close to 90 years old. Photos were returned quickly, safely and in the same condition as I sent them. Transfer was quick and quality was very good. Currently making a book with these images of years gone by to share with other family members. So happy to be able to do something creative with all these old photos that had been stuck in a box in closet. Now we all can enjoy them for years to come.
I was happy with the turn around time and the scans are great.. I was still please with the value and end product. I sent photos that were 70+ years old and now can share them w/family.
Follow their directions for sending things in. they did an outstanding job of scanning in the order I wanted. absolutely 100% pleased with their service. AND, very fast!
The tips in the directions were very good. The service was excellent. I hope to use the service again.
I was so nervous sending my life of pics away. I called and left a message and their return call was sooooo pleasant and helpful! Pictures returned perfectly and now I have my life backed up!
Service was fast. Saved me a lot of time. Happy with service.
Fantastic company! Awesome job!
The instructions were easy and the service was very quick. I liked the fact that I had additional options when I was preparing my order. This allowed me to send photos of all sizes. I am quite satisfied with this service.
Great service, fast service, returned exactly how it was mailed. Will be purchasing from them again in the future.
Pay for the "scan in order" feature, especially if you have taken the time to stack your photos in chronological order and have several stacks.
Great service!! Strongly recommend
Excellent customer service
They were very professional and helpful.
They were great! I have never done this before but am very pleased. Now I am wanting to have my slides done-will do this soon!
The ScanMyPhotos.com service was prompt and efficient.
Really good company. Did what they said for a great price.
If you don't have time to sort photos in order and label with an index card, at least sort them in a general order and rubber band them into groups, and they will probably be scanned by banded group in that same order.
Great service Easy. Friendly. Professional
Pack your photos well for shipping and relax.
Great services, efficient and delivers what is promised/paid for in a professional manner.
Using ScanMyPhotos was so easy to do and the outcome was professional.
Be sure photos are all turned in the right direction.
This company was terrific I can highly recommend, they even called me when my photo's and paper work arrived and not in good order. They called to confirm everything, who does that these days?. And we got our disc back and love seeing all my photo's on a disc and now can post on my FB 🙂 Love it
Great service and I got what I expected out of the transaction.
The quality was excellent. However I did organize very carefully, separating with elastics my picture piles by year and putting an index card with the year on top. I ordered all the upgrades. It was worth it! We view the pictures on bib tv w Roku 3.
Just don't wait until the last minute to compile your photos. It's a time consuming project to compile, count and put different sizes together of 2,000 photos! So worth it, though! Precious memories of family and friends taken before the digital era will now be forever saved and available on DVD and/or a thumb drive! ScanMyPhotos is a professional company that kept me apprized of my order every step of the way. Highly recommended!!
Just follow the packaging instructions and you should be happy.
Great service and excellent service. ScanMyPhotos informed me every step that was going on once they received the photos to be scanned. I felt as if I was watching them do the work. Scanned photos are great and they returned the photos nicely packaged. I strongly recommend their services. In fact, I am planning to send them some more photos for scanning. Do not hesitate to use their services. You will be happy.
The instructions were easy to follow and they were super fast with scanning my pictures. I truly appreciated the emails they sent to let me know they were safe. I will definitely use ScanMyPhotos again!
The directions are easy to follow. Read them carefully, do what they suggest, and the scans will turn out wonderfully! the customer service was excellent!
The scanned photos are excellent quality. I recommend the 600 dpi scan.
Read the instructions. They are a little involved but I followed them and had excellent results.
Great service, scanned and returned promptly.
ScanMyPhotos.com did an amazing job for us .
Great service, reasonably priced good quality. Now I have 1 DVD instead of a bookshelf of photo albums.
Loved it!
Clear instructions, friendly, quick, good value
Fast service. Helpful phone support. I purchased the "Photo Soap" and "600 dpi" add-on services. Out of the 1,000 photos I sent in it was really only worth it for about 25-50 of them I think. Nevertheless, I'm very happy to have all my old photos on disc and I would use this company again.
Good communication with company, timely service, service as described
Try to keep your photos organized, blow off any dust if u have time and upgrade to higher resolution
I loved this service. Turn around time was fast, and they took good care of my photos. I organized them ahead of time and they came back to me in the same order I had packaged them. Wonderful! Thank you!
Just follow the instructions given. They did a great job.
ScanMyPhotos was AWESOME and very timely! They did a GREAT job. Would totally use them again.
Good quality and service. Great turn around processing time. Got my pictures back in good shape.
Scanned pictures came out clear and great! I would use them again!
I have been using scanmyphotos.com since they started in business. They are reliable, do great work and have fantastic customer service!!! Tried another company once and would NEVER use anyone again but scanmyphotos.com
Follow instructions… very easy to do. Great to have 1,000 pictures on one DVD.
Very quick turn around time…not the typical 6-8 weeks. Everything came back safely. Overall, I'm very satisfied.
We stacked up 4000 4×6 photos for scanning at ScanMyPhotos, boxed them up and sent them in. As soon as they were received, we received a confirmation email. We didn't pay extra for any of the "upgrades" (higher dpi, scan in order, etc). Our order (a dvd of the scans and all of our photos) were returned to us in about three weeks. We received another confirmation email letting us know they were shipping them back. We are very happy with the scan results!
Follow the tips properly
It's really work out & good services .
They were great. Exactly as promised. Would do again.
Follow directions and things come back as good as expected. I read and re-read the directions before sending them in the mail. Very Satisfied. I would definitely use ScanMyPhotos again.
The qualities of the pictures were excellent.
I would highly recommend using scanmyphotos.com. I love knowing that all my precious family photos are safe and accessible. I can share them with people easily, and I know that they will not be lost in the shuffle of life. Thank you for providing this wonderful and invaluable service.
I was very happy with all aspects of my dealings with scan my photos.
They do an excellent job!
Great deal – received the photos back quickly and the scans were nicely done.
They were great!
Make sure you follow their directions carefully, and the results are great!
Easy process, they even upgraded my scan at no additional cost.
Courteous personnel, prompt processing of order.
The photos that were originally glossy came out great.
Very please with Customer Service! When two photos were not scanned, they immediately corrected the situation. I will use this company again.
Put your pictures in bundles of 100 to make sure you have the correct amount!
Great service at a very reasonable price. I was concerned about shipping my precious photos but they kept me informed from the time the photos arrived to the time they were shipped back to me. Very satisfied.
The service was excellent, and the photos were scanned and returned as promised. Great service.
The layout of my pictures was roughly 2/3 landscape and 1/3 portrait so I had to rotate the portraits manually. Might suggest putting all the portraits together in the event your picture software allows you to rotate groups of pictures rather than individually.
I paid for priority mail to send my photos. It was extremely expensive. Next time I would ship regular mail with delivery confirmation. The service was great and very fast. I would use them again. I would apply the shipping cost to color touch ups.