Peeking inside people's lives is a favorite pursuit of many; using photographs and personalize stories is the ingredient for a hit TV show.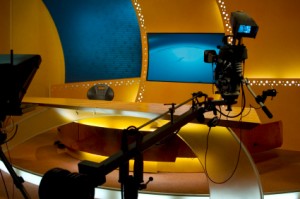 ScanMyPhotos.com started a new reality/talk-show format for a half-hour cable or broadcast TV series is based on presenting people's and celebrities' personalized photo memories and engaging narratives which were digitized by ScanMyPhotos.com to introduce each contributors most memorable stories.

Created by ScanMyPhotos.com, the photo digitization company is expanding its business by inviting people to share their stories behind their decades of photo snapshots and 35mm slides.

"It is said that 'a picture tells a thousand words.' So, imagine the entertainment value of real people sharing their favorite photo memories and narrating the captivating stories behind each photograph?," said Mitch Goldstone, ScanMyPhotos.com president and CEO.

Each week, "The Photo Memories Show: Picturing The Past" will present real life stories and build up to a season finale where sponsorship prizes will be awarded for the most emotional, comical, memorable and among other categories.

Social media and YouTube sharing will play a large part in drawing attention to the show. People will submit their photos and a YouTube clip to submit entries.

In a talk show setting, people will share special photos that span generations to chronicle extraordinary stories that will appeal to many. Each segment will discuss the story behind the photos and there are endless story lines to choose from.

ScanMyPhotos.com is developing a new media company to review production companies to produce the pilot episode and series along with identifying an agent and development executive to launch "The Photo Memories Show: Picturing The Past."