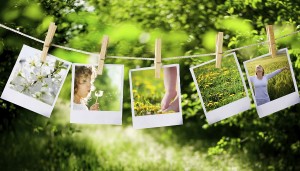 One of our favorite months of the year is here—it's National Photo Month!
We've seen some fantastic photography celebrations on Twitter, Facebook, or Instagram by following the hashtags #NationalPhotoMonth and #NationalPhotographyMonth. There are a ton of cool contests and fun photos floating out there to see, but we pulled together some of the best for you to check out.
CONTESTS
Your expert photography skills could win prizes that range from a high-end printer to a trip to Morocco. Here's a few of the contests that are running in honor of National Photography month.
See an Oasis
Ever picture yourself living it up at a music festival in Morocco? Well, here's your chance to take the winning photo that may win you a free trip: https://twitter.com/theoasisfest/status/597476201922461696
Calling all Tennesseans
This month you could win a GoPro simply by snapping a picture of a Tennessee historic site:
New England in the Spring
For those who've marveled (and photographed) a New England forest in the springtime, here's your chance to win:
Prized Printer
Want a brand new $2,000 printer? Head on over the LexJet's #NationalPhotoMonth contest to find out what you need to do to snag the prize: http://blog.lexjet.com/2015/05/01/national-photo-month-share-your-photos-with-ljphoto/
The Grand Prize
This is the big kahuana of #NationalPhotoMonth contests. Natlphotomonth.org is the website to visit for National Photo Month festivities—and, as the organization promoting this holiday, they're also offering the biggest prize. You won't want to miss this one:
JUST FOR FUN
In addition to the contests out there this month, our fellow photographers are posting fun and interesting Tweets that we just had to share.
Get your photo published on USA Today – https://twitter.com/yourtake/status/597558026992820225
Snag a neat photo tip – https://twitter.com/rocky_nook/status/596646136548618240
Check out this photo gift recommendation – https://twitter.com/luvisluvphotos/status/594524305255432192
If you want to submit a printed photo into one of the above contests or simply want to share an old photo and post to social media with #NationalPhotoMonth, let us know! We can help you scan your photos in with our Pay-Per-Scan Service.