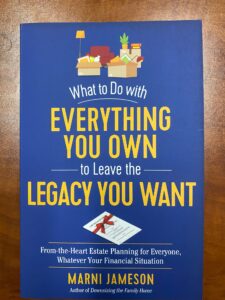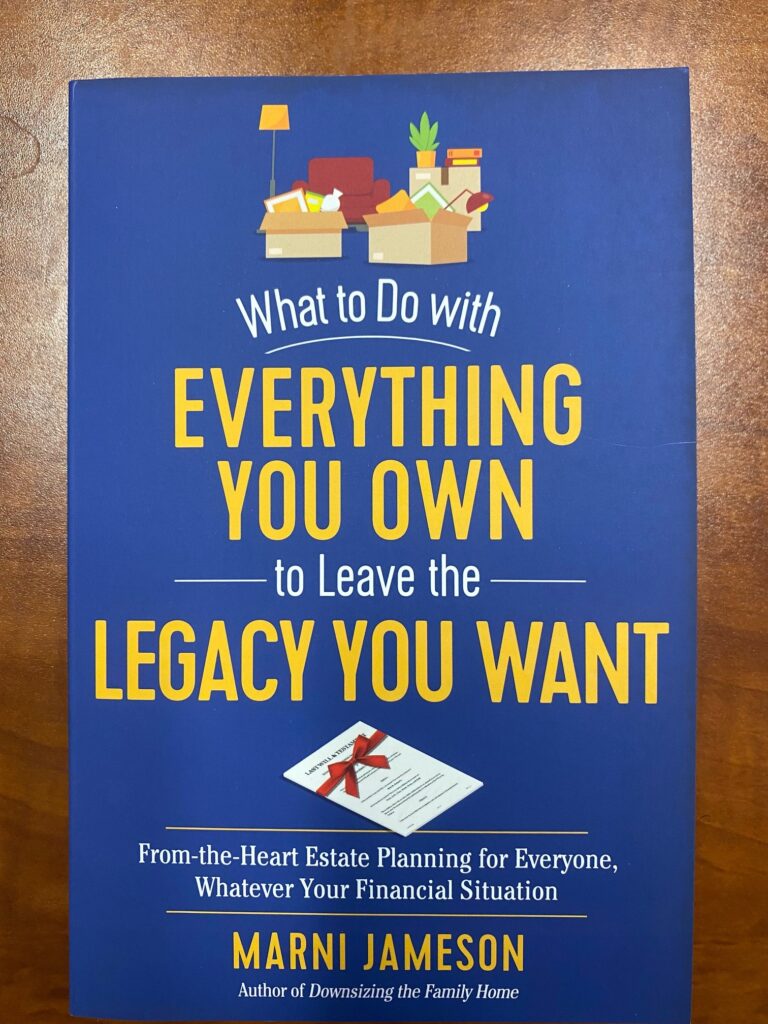 The great Marni Jameson, syndicated home and lifestyle columnist who authored five bestselling books, has another must-read to "inspire you through every step of your final downsizing project." Published by: @experimentbooks
EXCERPT: You can't take it with you, but you can ensure that what you leave behind has value and meaning.
Whether you want the fruits of your life's work to benefit your family, the environment, science, human rights, the arts, your church, or another cause dear to you, one thing is certain: It won't happen unless you plan.




What to Do with Everything You Own to Leave the Legacy You Want is a step-by-step, DIY guide to turning your money and "stuff" into something meaningful that will outlast you—whether you are in the prime of life or your later years, single or partnered, have kids or not, are well-off or of modest means.




With her trademark practical wisdom, downsizing expert Marni Jameson offers plenty of comfort (and even some laughs).



---
Marni Jameson is America's most beloved home-and-lifestyle columnist. Besides writing a weekly nationally syndicated column, Jameson is the author of five bestselling books, including her Downsizing the Family Home series. "At Home with Marni Jameson," Marni's popular syndicated column, appears weekly in more than twenty papers nationwide, reaching five million readers with her trademark humor and advice. The mother of a blended family of five grown children, Marni lives in Winter Park, Florida, with her husband, Doug, and their three unruly dogs.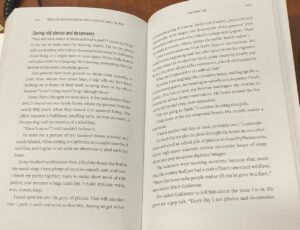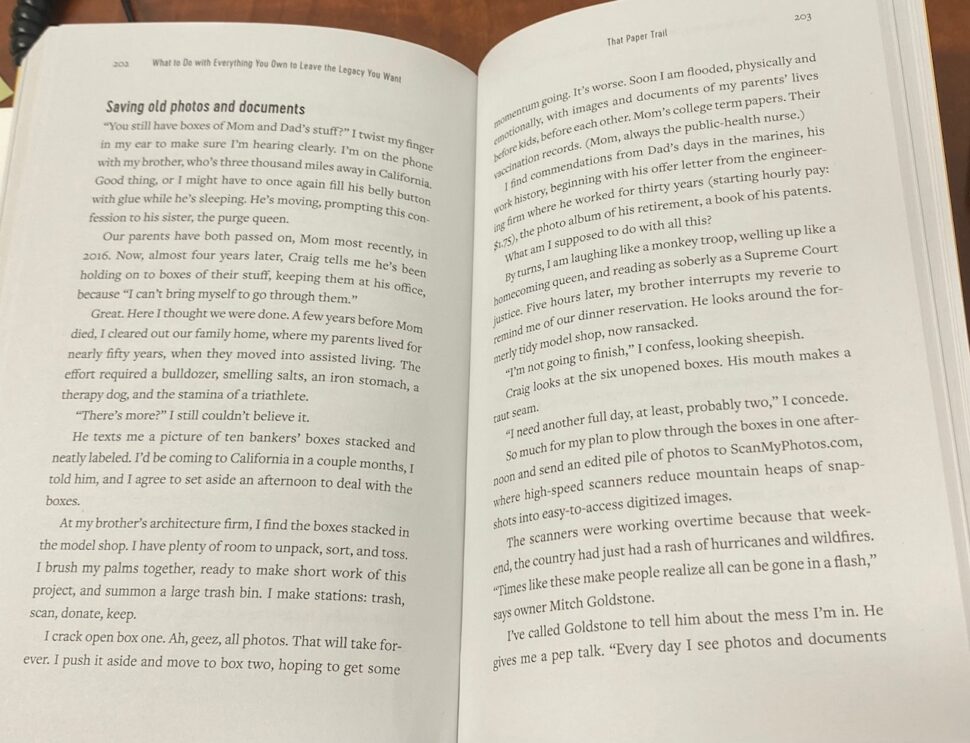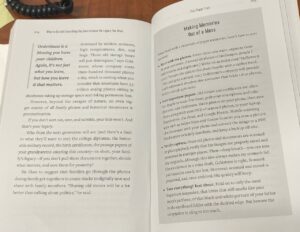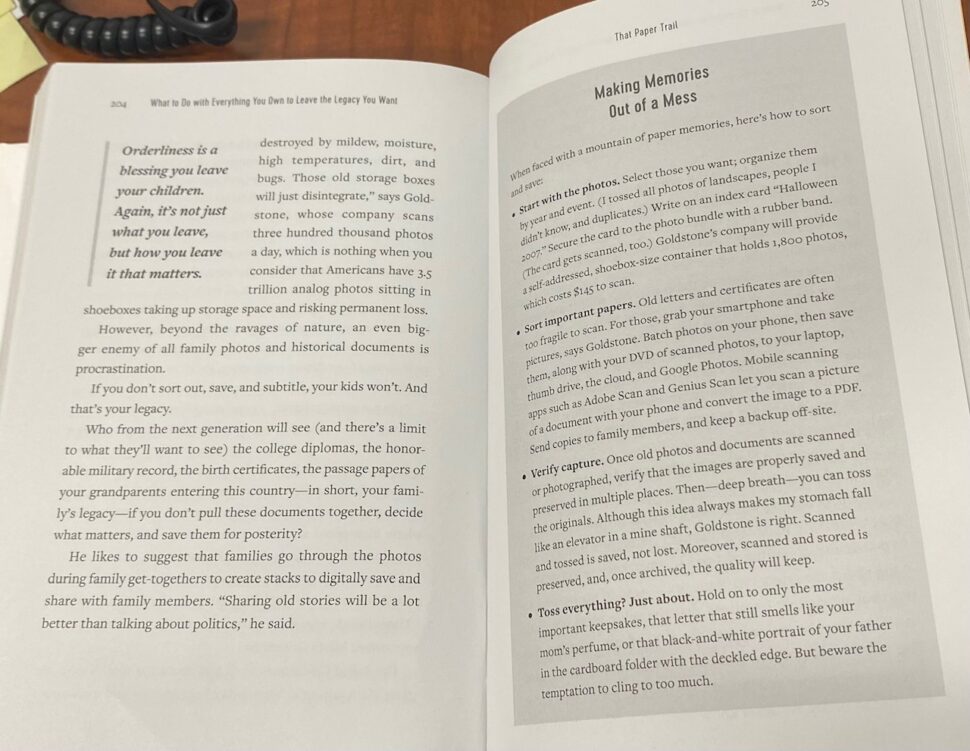 ---